The Sri Lanka Badminton Squad had a perfect day in Brimingham, winning all but one of their fixtures on day 7 of the Commonwealth Games. Amongst the other winners of the day were the Men's and Women's Beach Volleyball pairs.
Diving
Dulanjana Fernando qualified for the Final of the Men's 1M Springboard event but unfortunately only managed to finish 11th overall.
Read More : Fernando Finishes 11th in Diving Finals
Badminton
Niluka Karunaratne and Dumindu Abeywickrama (Men's Singles), along with Doubles pairs Sachin Dias and Thilini Hendahewa (Mixed Doubles) and Buwanaka Goonethilleke and Sachin Dias (Men's Doubles) all completed straight sets wins in their respective Round of 32 encounters yesterday.
Niluka Karunaratne beat Shae Michael Martin of Barbados 21/6, 21/5
Dumindu Abeywickrama beat Samuel Cassar of Malta 21/12, 22/20
Sachin Dias and Thilini Hendahewa beat Ty Lindeman and Josephine Wu of Canada 21/11, 21/18
Buwanaka Goonethilleke and Sachin Dias beat Shae Michael Martin and Kennie Maarten King of Barbados 21/12, 21/9
Unfortunately, 19-year-old Vidara Vidanage just could not get going against Freya Redfearn of England, going down 21/11, 21/14 in her Women's Singles Round of 32 encounter.
Beach Volleyball
After two losses in the competition so far, Sri Lanka's Men's Beach Volleyball pair, Malintha Yapa and Ashen Rashmitha finally got on the board with a win against St Clair Hodge and Shawn Seabrookes of St Kitts and Nevis 21/11, 21/11.
The Women's pair of Deepika Bandara and Chathurika Weerasinghe were given a walkover in their Preliminary Round Group B tie against Suraya Chase and Phylecia Armstrong of Trinidad and Tobago, due to an injury in the T&T camp.
Boxing
Rukmal Prasanna came ever so close to medaling in the 51-54kg Bantamweight event, when he came up against Abraham Mensah of Ghana in Quarterfinal 3. A win would have secured Prasanna a Bronze medal in the least, but unfortunately, he went down 3-1.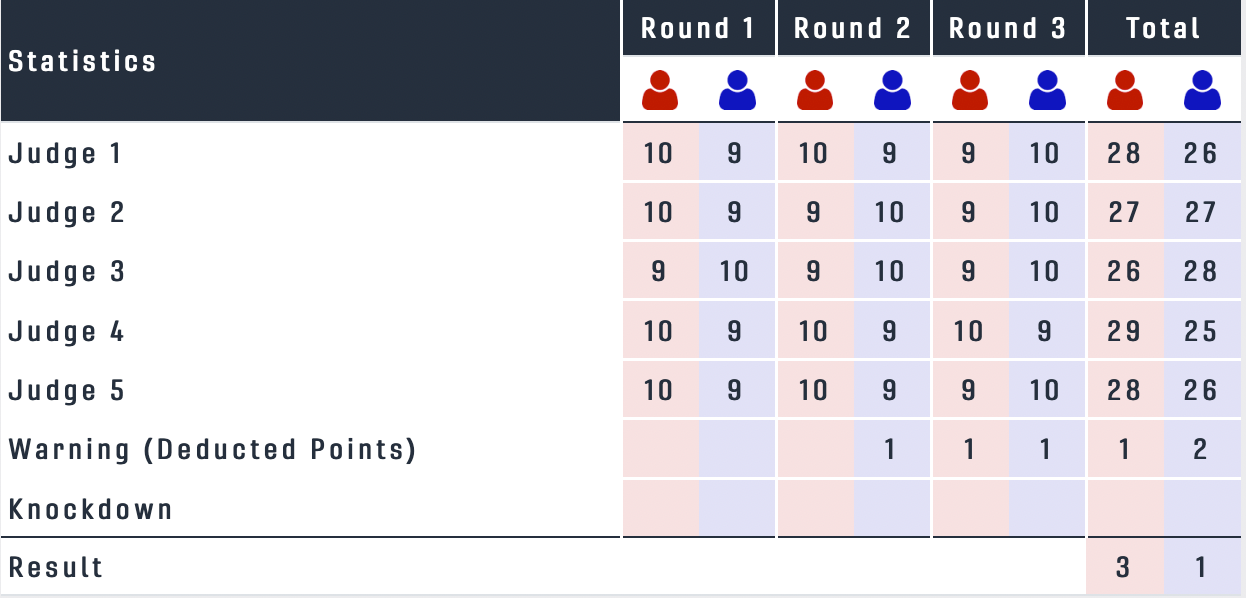 Cricket
It was a disastrous final outing in the competition for Sri Lanka as they were bowled out for their lowest ever score in Women's T20Is, being shot out for 46 against South Africa.
Read More : Sri Lanka ends their campaign with heavy loss
Gymnastics
After the completion of the Artistic Gymnastics segments over the last couple of days, the Rhythmic Gymnastics competition kicked off yesterday. Anna-marie Ondaatje competed in the Women's category. She finished with a total of 90.550 points in the All-Around competition, being named as a reserve for the final in 22nd place overall.
She also registered scores of 23.600 in the Hoop apparatus (20th), 21.850 in the Ball (26th), 23.200 in the Clubs (21st) and 21.900 in the Ribbon (21st).
Squash
A day of mixed fortunes on the Squash courts as the Men's Doubles pair of Ravindu Laksiri and Shamil Wakeel took away a straight sets win over Shomari Wiltshire and Jason-Ray Khalil of Guyana 11/5, 11/6. Unfortunately, their teammates on the Women's side Yeheni Kuruppu and Sinaly Chanithma went down to the Indian pair of Sunaya Kuruvilla and Anahat Singh 11/9, 11/4.
Laksiri and Wakeel will face Cameron Pilley and Rhys Dowling of Australia in the Round of 16 later today.