The A division fixture for Commercial Credit and HNB of the Mercantile Basketball League 2015 was worked off yesterday at the Henry Pedris Basketball Complex. Despite settling late into the game, Commercial Credit lads restored their normal form in the final quarter as they etched the winning line 65-56 as full time.
Photo Album – Commercial Credit vs HNB | Mercantile Basketball League 2015
The game commenced with the traditional jump-ball start at seven on the dot. It seemed as if the experienced Commercial Credit outfit was not into their normal dancing–shoes at the start. Both the teams got into nervous starts and the difference of the scoreboard at the end of the maiden quarter was just a point. Unforced errors committed by either side paved the way to a shaky offense and defense and hence the one point difference. Commercial Credit led the game thirteen points to twelve.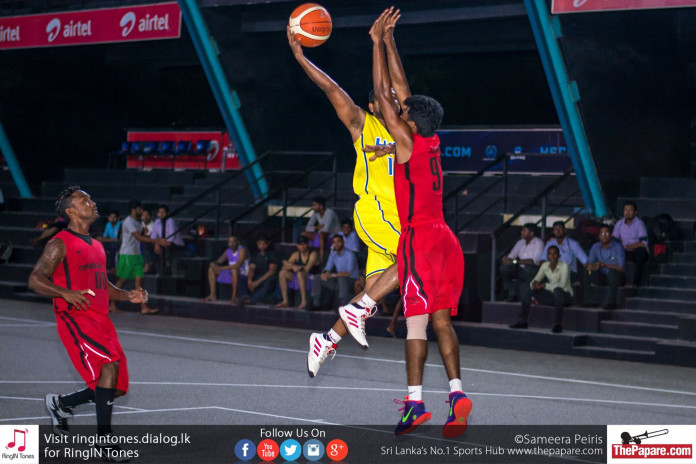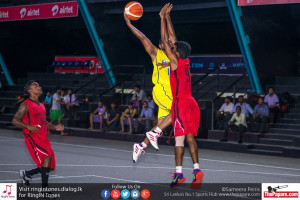 HNB lads found touch passing around the perimeter as they pushed the opponents out of their comfort zone in defense. Commercial Credit filled with experience and talent settled down into the game after the half way mark in the second quarter.  A couple of quick fast breaks by Commercial Credit where Timothy Nithushan assisted Clinton Thevakumar to square the game twenty seven–all with another minute to go in the second quarter. Clinton and Timothy combination was a tough ask for the opponents to break off once they settled themselves into to constant momentum. Brilliant ball play by Commercial Credit cut back the deficit as they led the game into lemons.
Half Time – Commercial Credit – 31 Hatton National Bank  – 27
After a much needed ten minute break HNB started off the quarter with a man to man to defence while their opponents opted for a sagging man to man defense. Commercial credit got the party started in third quarter as they shot outside the arc and increased the lead by three points. A spreaded out sagging defense helped them to guard the passing lanes and pass out the ball wide across the court for fast breaks once they steal it off. Commercial credit shifting gears in their offense transferred pressure to HNB lads hence it was a low scoring quarter for them.Rebounds never came handy for the HNB lads and therefore Commercial Credit led the game by nine points into the final quarter.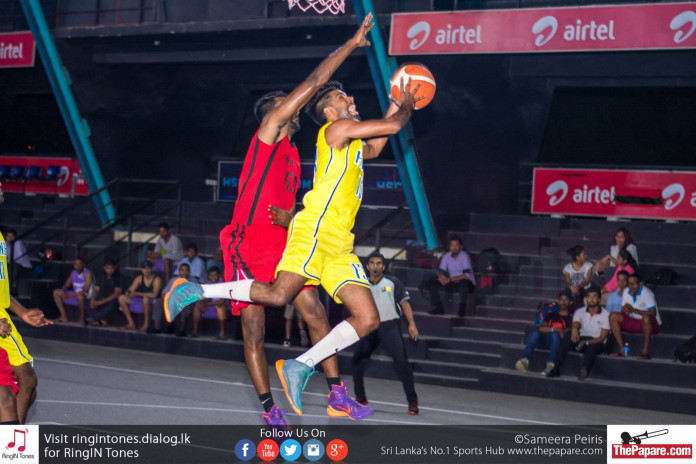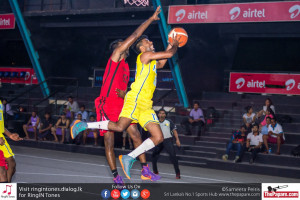 Commercial Credit continued their momentum into the final ten minutes of play. Passing wide across the court andscoring through fast breaks they also made sure that they tightened their screws in defense. HNB lacked rebounds in both offensive be defensive aspects which caused a disadvantage in their offense as they missed the second chances at the basket. With pressure building up, their offense was rattled and they barely finished off an possession in the perfect manner.
Full time – Commercial Credit – 65    Hatton National Bank  – 56
ThePapare.com player of the match – Timothy Nithushan (Commercial Credit)