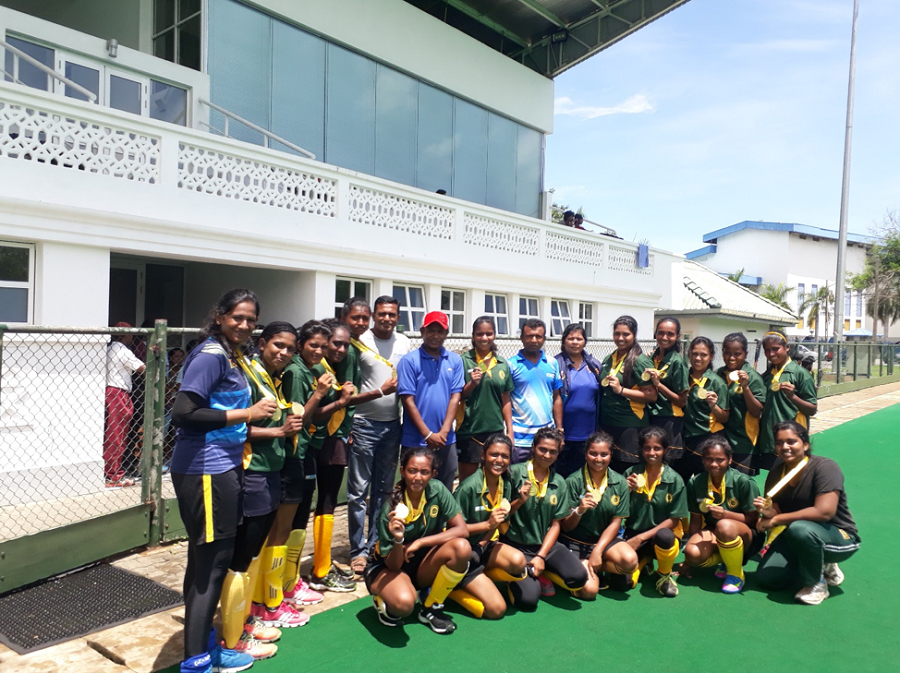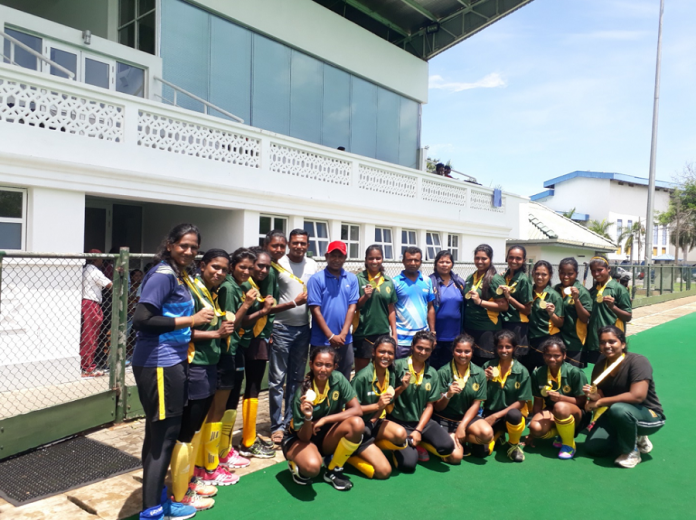 The Western Province Inter District Hockey Tournament organized by the Ministry of Sports(WP) was played at the Astro Turf on Saturday (19th May). The Men's and Women's teams of Colombo remained unbeaten and took home victory.
The first-round matches of the Mercantile Hockey League A & B division matches were …
This tournament was conducted under the watchful eyes of Ms. Anusha Mayurani Sports Officer, AGS office Colombo and Mr.Anura Rajapaksha, with the task of selecting the best players for the forthcoming Inter Provincial Tournament.
The teams which participated in the Men's segment were Colombo, Gampaha & Kalutara while Colombo and Kalutara stood alone in the Women's category.
In the Men's final, Colombo drubbed Gampaha by 8 goals to 3 after a highly competitive 1st half battle. With the scores tied at 3 goals a-piece at half time, Colombo regrouped with 3 magnificent goals within 10 minutes to seal the deal and added 2 more later on to win with ease.
Minister Faiszer Musthapha has provided a solution regarding the inability of the …
In the Women's final, Colombo overcame Kalutara by 5 goals to nil after leading 1-0 at half time.
Colombo, got an opportunity to take the lead in the 20th minute off a penalty stroke, but it was missed by P.Upeksha. They received a second chance in the 23rd minute and this time she netted cleanly.
In the second half Colombo scored 4 more with Lakmali Udayangani and Sandali Dilhara netting 2 each to seal victory.
>>>Click for All Things Hockey<<<