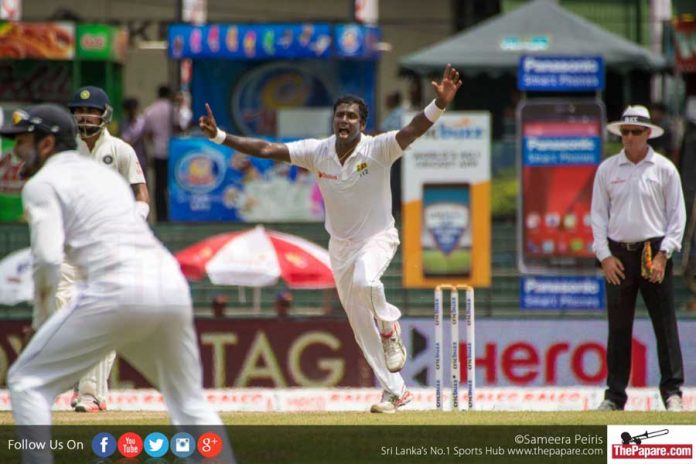 The 1981 Ashes is known to be 'Botham's Ashes' for his heroics both with bat and ball throughout the series while more particularly for his heroics during the Headingley Test where England would go on to win after being asked to follow on. This story may not have been as high stakes as Botham's it gave a glimpse of the future of a man to watch out for in the name of Angelo Mathews.

The Josephian 1st XI team led by Rajeewa Weerasinghe during the 2006/07 is probably one of the best school teams ever produced in the history of Sri Lankan school cricket, though their stars that included Mathews, Dimuth Karuanratne, Roshen Silva and Thisara Perera – who later donned national colours – could not always play together as they were in the mix with the Sri Lanka U19 team.
Cricket is as much a beloved game as it is a business. Teams, Players, Coaches and Administrators are not just stakeholders in it but investable and at times, expendable. This game has seen juggernauts reign and falter, praised and vilified.

Skipper Weerasinghe himself too was a lead spinner in the schools circuit while also securing SL U19 honors and they were the team to beat when everyone was available.

Mathews had already captained St. Joseph's during the 2005/06 season but remained a key figure when the 2006/07 season began and their game against DS Senanayake College was  a game to watch out for, as the Senanayakians had toppled Josephian outfits a couple of times in recent encounters over the years. They too had Isuru Udana who was a star all-rounder in the schools circuit while the bowling department was lethal with Charith Jayampathi partnering Udana with spinners Naveen Kavikara and Roshan Laksiri – who later turned out to be top spinners in domestic cricket – to follow.

This vital game played at the DS Senanayake College ground in Colombo was affected by a wet outfield from overnight rain meaning there was no play during the first session of the game. Both teams were eager to get on the park but they only could do so at 1pm as the home team were asked to bat first before they reached stumps at 152/6 in their first innings.
We are all very well-versed on the escapades of …….

Play began on schedule on day two with the Senanayakians going on to make 193 all-out before the Josephians crawled to 90/5 when lunch was taken on day two. The game was all but done, heading for a draw with just two sessions remaining and the Josephian first innings yet to be completed.

The Josephian coach at the time Harsha De Silva – the present Sri Lanka women's coach – was always known for making bold moves as he surprised everyone when the Josephians declared their innings at 171/9, trailing the home team by 22 runs with about 45 overs remaining in the match.
What unfolded next was something to remember for everyone who watched the game or was involved in it. Mathews, who used to be a much quicker bowler, bowled one of his most lethal spells ever in school cricket as he had the ball moving both ways while also using his quick bouncer to good effect to dismantle the DS Senanayake batsmen. The Senanayakians crumbled as their top and middle order were blown away by Mathews who captured five wickets before skipper Weerasinghe polished things off with his off-spin, picking up four wickets. The home team managed just 62 runs in their second innings but the game was dragged into the last hour as the Josephians were set 85 runs to win in 12 overs.

Just when you thought Mathews was done for the game, he would stride out to open the batting along with the current Sri Lanka Test and ODI skipper Karunaratne. The duo blasted their way to a rapid start before the Josephians eventually reached the target with a few balls to spare and eight wickets in hand.

Mathews would steer the ship home remaining unbeaten on 48* as the Josephians completed a memorable win while this was one of the few times that Mathews dominated school cricket with both bat and ball. Though this was not as heroic as what Botham did in 1981, it was still remarkable for a school boy who would later go on to achieve similar things in world cricket.