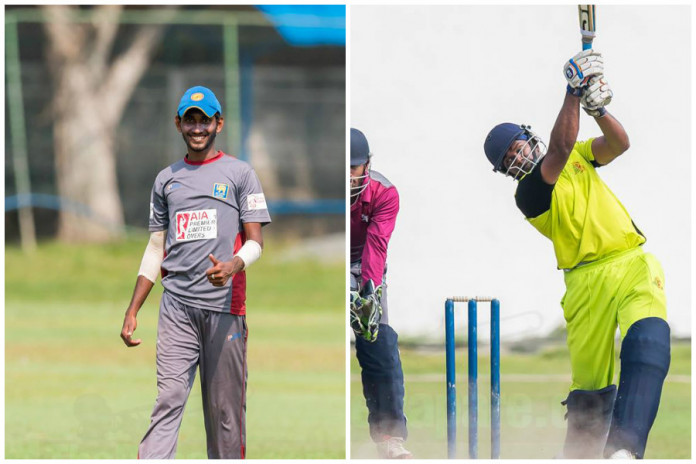 Bahrain National Cricket Team is in Sri Lanka for 5 practice matches before they participate in the ICC World Cricket League Asia Region Division I which will be held from the 22nd of April in Thailand. Bahrain was able to win 3 out of the 5 games they played.
Bahrain Vs University of Peradeniya
Bahrain national team played their first game against University of Peradeniya Sports Club and they managed to win the game by 29 runs in a low scoring encounter which played at Peradeniya University grounds.
Bahrain National Team – 147 all out in 36.4 overs –  Junaid Niazi 37 *, N. Bimsara 3/24, M.Megawarna 2/16.

University of Peradeniya – 118 all out in 27.4 overs – K. Dissanayake 28, N. Ranasinghe 19, Jabbar Amjad 5/44, Babar Ali 3/16.
Result – Bahrain won by 29 runs.
---
Bahrain vs Puttalam District XI
Puttalam batting first made 201 for 7 wickets in 31 overs. Skipper Nipun Dhananjaya and Samitha Dilshan made valuable half-tons for the hosts. In reply Bahrain scored 210 for 7 wickets and they won the game according to D/L method. Imran Butt and Sameer Fayaz starred with the bat for the visitors.
Puttalam – 201/7 in 31 overs – Nipun Dhananjaya 77*, Samitha Dilshan 62, Tahir Dar 3/26.

Bahrain – 210/7 in 31 overs – Imran Butt 63, Sameer Fayaz 63, Dulaj Ashen 1/25.
Result – Bahrain won by D/L Method.
---
Bahrain vs Kings National
Hosts won the toss and invited Bahrain to bat first and they posted a formidable 241 all out inside 43 overs. Tahir Dar stroked a classy 74 for the visitors, while M. Warith picked up 3 scalps for Kings National. In response, the hosts folded for 169 in 36.1 overs. All-rounder Tahir Dar bagged 6 wickets to wreck the hosts batting line up as Bahrain overcame Kings National by 72 runs.
Bahrain – 241 all out in 42.3 overs – Tahir Dar 74, Sameer Fayaz 27, M. Warith 3/36.

Kings National -169 all out in 36.1 overs – M. Asras 41, M. Warith 26, Tahir Dar 6/23.
Result – Bahrain won by 72 runs.
---
Bahrain vs Saracens XI
Saracens won the toss and decided to bat first as they blasted 415 for 7 in 50 overs. Right hander Dushan Hemantha scored a magnificent 123 off 72 balls, while Davindu Sanjeewa, Damith Priyadarshana and Thanuka Dabare chipped in with useful half-tons. In reply the visitors got bundled out for 237 in 43.2 overs. Amir Shehzad anchored the Bahrain innings with a half-ton but it was not enough as Saracens XI beat Bahrain by 178 runs.
Saracens XI – 415/7 in 50 overs – Dushan Hemantha 123, Davindu Sanjeewa 89, Damith Priyadarshana 67, Thanuka Dabare 52, Babar Ali 3/37.

Bahrain – 237 all out in 43.2 overs – Amir Shehzad 59, Janaka Chathuranga 45, Imran Butt 43, Sameer Fayaz 42, Thanuka Bandara 3/28, Geeth Kumara 2/20, Dushan Hemantha 2/22.
Result – Saracens XI won by 178 runs.
---
Bahrain vs SL North Western XI
Being ask to bat first Bahrain were restricted to a modest 176 in 46 overs. Opener Imran Butt made a brisk 40 and Gamini Perera chipped in with cameo for the visitors. Chasing 177 to win Sri Lanka North Western XI got to victory target in a tight finish ending the visitor's tour in a loss.
Bahrain – 176 all out in 46 overs – Imran Butt 40, Gamini Perera 30, Pubudu Ganegama 2/13, Sheshan Udara 2/23 Ashen Charuka 2/22.

SL North Western XI – 177/8 in 41.5 overs – Dulaj Weerasinghe 41, Lasith Silva 28, Nipun Dananjaya 27, M. Iqbal 3/24.
Result – SL North Western XI won by 2 wickets.