Srinivas Gowda, a 28-year-old construction worker in South India had recently been compared to Olympic Gold medalist Usain Bolt. But how? And why?
'Kambala', meaning "paddy-growing mud field" in the local language Tulu, is a traditional sport that originated from a part of Karnataka's coast in which participants sprint through a field, which is normally either 132m or 142m long, with two buffalo that are tied together. Gowda caught the attention of the world when he finished the 142m race in just 13.42 seconds (Bolt's 100m world record stands at 9.58s).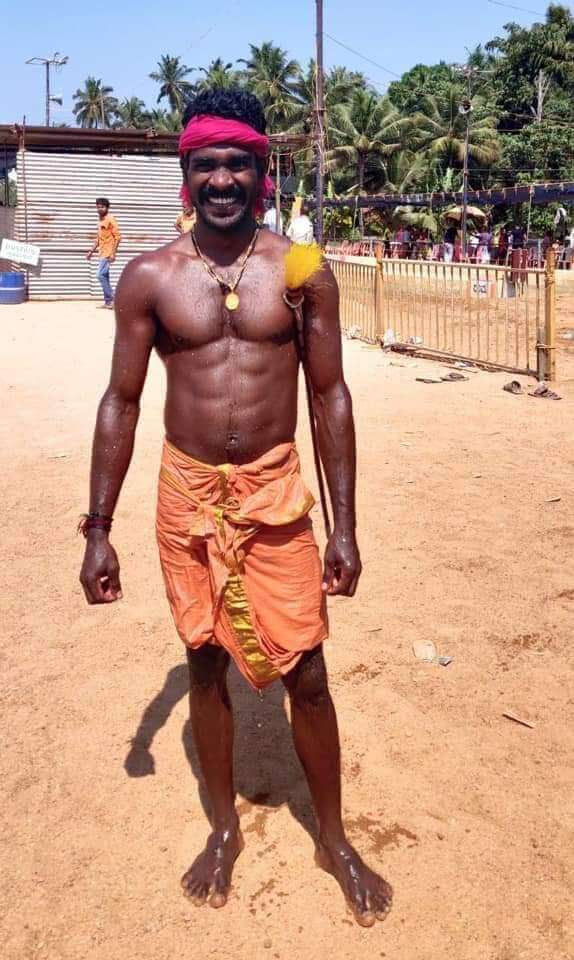 However, the governing body of 'Kambala' has warned against comparing Gowda to Bolt. "We would not like to indulge in any comparison with others," Prof K Gunapala Kadamba, president of the Kambala Academy, told BBC Hindi. "They [Olympic event monitors] have more scientific methods and better electronic equipment to measure speed."
But Gowda was excited about his record-breaking win and praised his teammates, the two buffalo he ran alongside, for doing so well.
He told BBC Hindi that he had taken part in Kambala for seven years, "I got interested in it because I used to watch Kambala during my school days." 
"I am very happy. The chief minister has called me over to meet him. I am very happy with this recognition for 'Kambala'. Since I was young, I have trained to run in the mud. If the buffaloes had run faster, I would have run even faster than this. The main role is in the buffaloes we run alongside. To run faster, the buffalo also needs to be trained," Gowda told NDTV, when he was felicitated by Chief Minister BS Yediyurapp a few days after the race.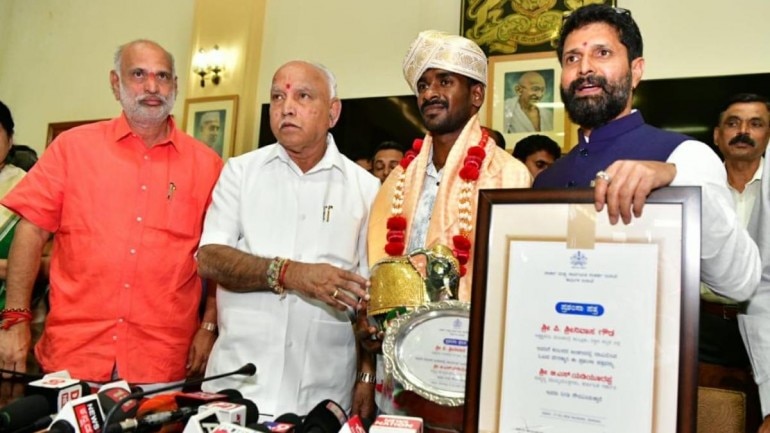 Gowda received a cheque of INR 300,000 from the chief minister for his achievements.
News of Gowdas' achievement spread through local news and social media, prompting an offer from the sports minister.
However, when Gowda was approached my media sources asking if he will be taking offer of trials and formal training by the Sports Authority of India he said, "I have injured my leg and my focus is on Kambala. I am used to running with buffalo in the paddy fields."
Professor Gunapala Kambada, founder-secretary of the Kambala Academy, said that this was a "great honour" for Kambala but unfortunately Mr Gowda would not be immediately available for trials.
>>Click here for more athletic news<<