Injury woes for key players in both men's and women's teams
Following the 1st leg of the Asia Seven Series that concluded in Hong Kong, the Sri Lanka camp have been once again hit with injuries as senior players Kavindu Perera and Gayan Weeraratne remain uncertain for the second leg.
Meanwhile, Sri Lanka women's national skipper Sandanika Hemakumari and senior player Randika Kumudumali are also in doubt for the second leg.
The 1st leg of the Asia Sevens Series concluded last weekend in Hong Kong and the men's team had a successful opening series finishing 3rd while the women finished 5th. Following the aftermath of the Asian Games, the Tuskers had to field in a young outfit with injuries to key players such as Sudarshana Muthuthanthri and Danushka Ranjan.
Read More: Sri Lanka end first-leg in their familiar place
However, after the 1st leg's conclusion, the situation has worsened with both Gayan Weeraratne and Kavindu Perera sustaining injuries and are yet to confirm their complete fitness ahead of the second leg. Senior man Weeraratne had sustained an injury to his hamstring while a shoulder injury to Perera early in the 1st leg kept him out of day 2 action as well.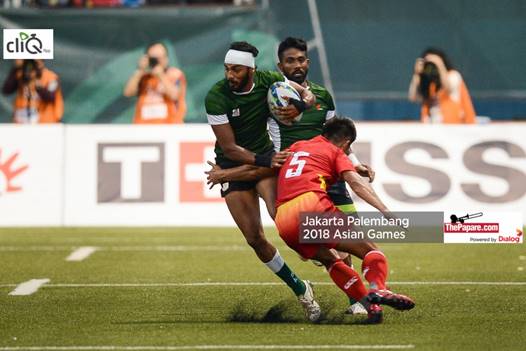 Speaking to ThePapare, the team doctor assured that the injuries to the two of them are not severe but can only be assessed after looking at the MRI scan.
Also read: Sri Lanka Rugby back to 3rd in Asia
With Danushka Ranjan who was injured in Indonesia, days ahead of the Asian Games is yet to confirm his complete fitness along with usual skipper Sudarshana Muthuthanthri who is out with a wrist injury, both Weeraratne's and Perera's recovery will be crucial ahead of the 2nd leg.
ICYMI: Sri Lanka end first-leg in their familiar place
          Sri Lanka Women finish 5th in Hong Kong!
Sri Lanka has the likes of Omalka Gunarathane and Shehaan Dias in their extended squad as replacements in the front row while coach Peter Woods has shown interest in bringing back the services of Nishon Perera.
A tragedy for the Women's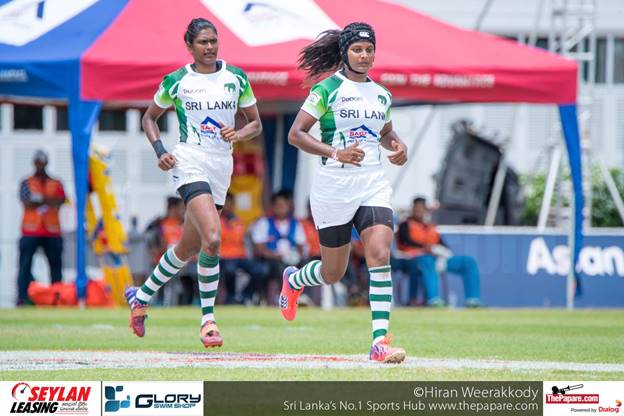 Sri Lanka's experienced former captain, Randika Kumudumali is set to miss the next 4-5 months of rugby action with a severe blow to her ankle. Kumudumali will thereby miss the second and third legs and will need to go through an ankle surgery.
Newly appointed captain for the Lady Tuskers, Sandanika Hemakumari will also have to miss the second leg with a knee injury. Hemakumari sustained the injury early in the 1st day whereas the former captain Kumudumali was injured during the last game against Thailand.
Coach Sudath Sampath will have to find the appropriate replacements as Sri Lanka look to regroup and come back strong in South Korea.
The second leg of the Asia Sevens Series kicks off on the 29th and 30th of September at the Namdong Stadium in South Korea.