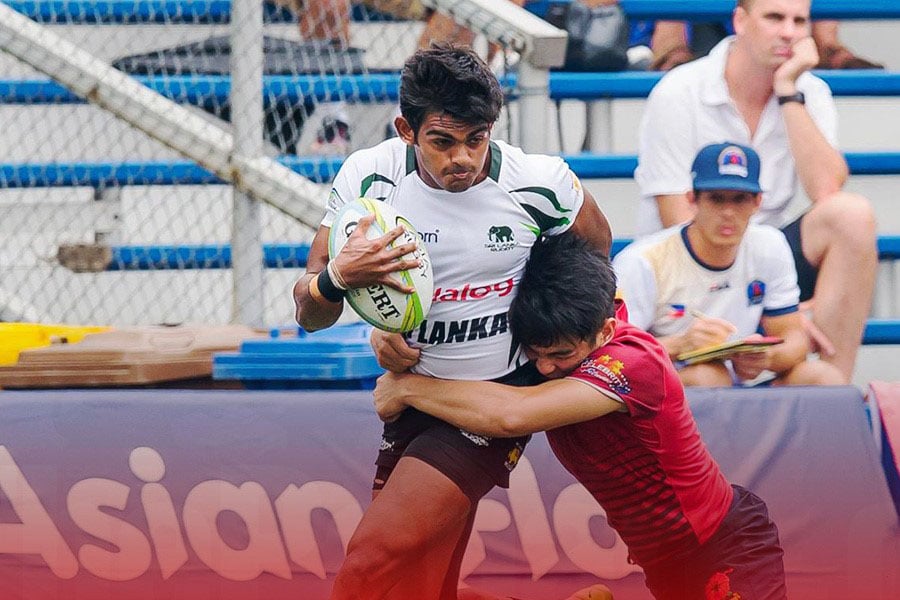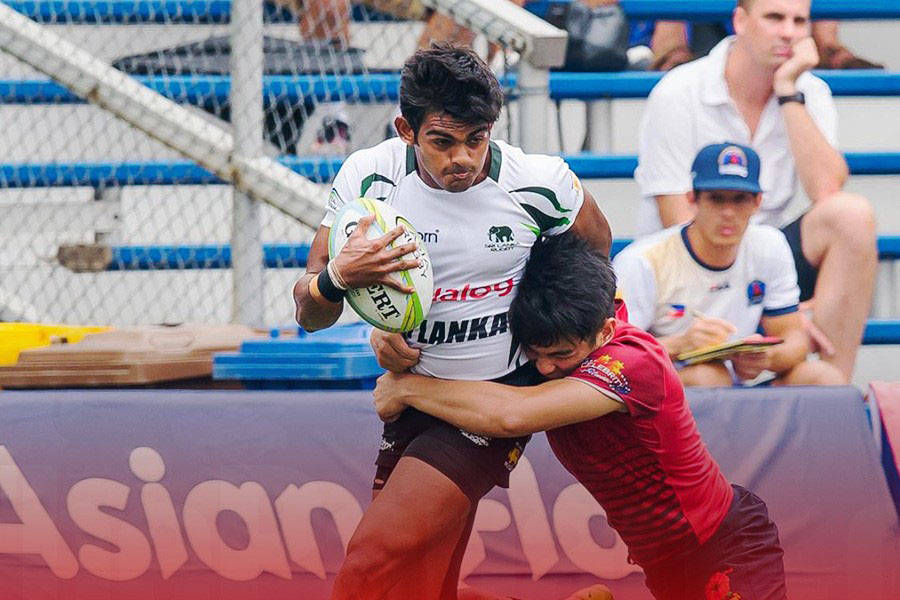 Sri Lanka will not have the services of debutant Naveen Henakankanamage for the third and final leg of the Asia Sevens Series having been ruled out due to injury.
The Asia Sevens Series grand finale will kick off in Colombo next weekend (14th & 15th) and hosts Sri Lanka …
The nineteen-year-old speedster from S. Thomas' College was picked as a starter for the national sevens team when the team took flight to Hong Kong for the 1st leg some time back and was an obvious pick for the second leg that was played in Korea.
However, the Etisalat Panthers & Access Group player will, unfortunately, miss out on the opportunity of turning out in the Lankan colours in his home soil when the Asia Sevens Series comes alive at the Colombo Racecourse on the 14th and 15th of October.
"We had to take a call because he (Naveen) had an hamstring injury as well as a back problem which will need at least two weeks to recover"
added national selector Michael Jayasekara speaking to ThePapare on the injury update.
The selectors have thereby picked four new faces in the 15-member extended squad ahead of the Colombo leg.
"We have added Richard Dharmapala, Kavindu Perera, Reeza Raffaideen and Rehan Silva to make the 15 member squad. The team is currently training and the 12-member-squad will be picked on Tuesday (10th). "
Kavindu Perera who was left out of the second leg due to injury is once again available for selection while ThePapare learns that Richard Dharmapala will most likely take Henakankanamage's spot for the final leg.
Buddhima Piyarathane who met with an accident prior to the 2nd leg will not be available for selection for the third leg.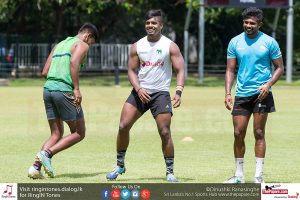 A regular member of the national sevens squad, Richard Dharmapala had to miss out on the 1st and 2nd leg due to a neck injury that he sustained at the Sri Lanka Super 7's.
Henakankanamage's Asia Sevens stint for 2017 comes to a close but the former under 20 sevens captain lived up to the expectation and also scored five tries in his national jersey.
Sri Lanka finished with Plate honours in the first two legs and Sudarshana Muthuthanthri's team will look at doing better when the series comes to Sri Lanka next weekend.
Next Article: Asia Sevens Colombo: Sri Lanka to play cup champions