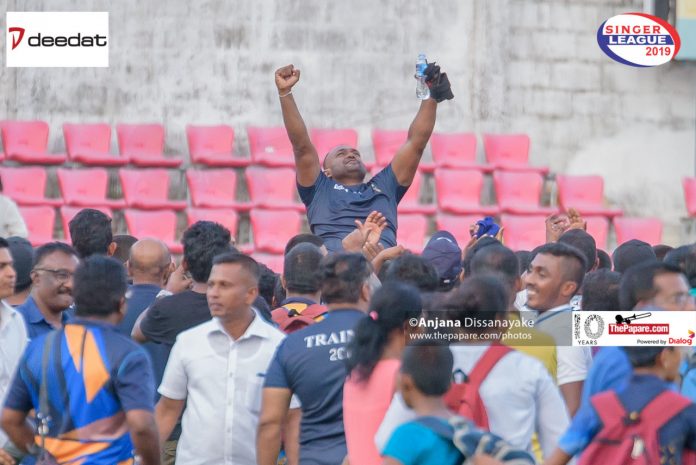 Former Vidyartha College, Navy SC and National fifteens player, Sumedha Malawana has been given the duties of grooming the St. Anthony's College Rugby team for the 2020 Schools Rugby season.
Malawana, who was the deputy skipper of Vidyartha College in 1998 went on to represent the Sailors from 2000 onwards for 14 long years. He worked his way into the national fifteens team from 2002 to 2013. 
Watch Now: 7's කියන්නේ මොකක්ද කියලා දැනගෙන සෙල්ලම් කළා." -විද්යාර්ථ පුහුණුකරු සුමේද මාලවන
Taking up coaching, he joined D.S. Senanayake and later Vidyartha College earlier last season. After having tremendous success with the Tigers, both in Sevens and Fifteens, Malawana played a vital role in their promotion to the 'A' Division this year. He also steered the U18 Sevens team into making it to the Finals last year.  
He will move on to St. Anthony's College Katugasthota this year, taking up the position from Ronnie Ibrahim.
Stay logged to ThePapare.com for more updates and info.