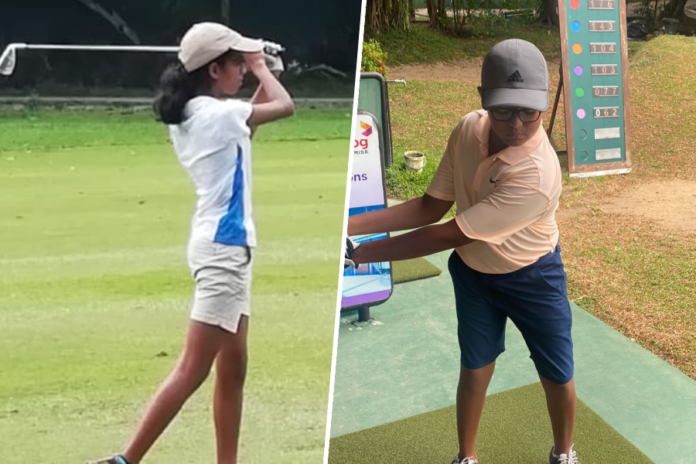 The P&S Sri Lanka Junior Golf Match-play championship, sponsored by P&S Bakers, entered the knock-out stage, after a hard-fought quarter-final. The contestants who qualified through to the semi-finals will battle off today [11th August 2022] at ridgeways, Colombo.
Jacob Norton Prevailed as a thrilling winner against Varun Fernando who fought bravely till the 20th hole in the Silver division. Jacob will go against 2nd seeded H.D. Adhithya Weerasinghe who dominated a comfortable win over T. Deshan. The top-seeded Reshan Algama won over Kaiyan John Pillai and will face 5th seeded Jevahn Sathavisam who defeated 4th seeded Keshav Algama.
Yannik Kumara pull out from the tournament after the qualifying round as he is to take part in an international tournament and he was excluded from the matchplay draw in the gold division. The top-seeded Haroom Aslam and Pranav Muralidharan will battle the semi-finals after a fashionable win over W.G. Isuru Shrimal and T. Vikash respectively. In the bottom half, K. Danushan and Vinuka Weerasinghe breezed through to semi-finals dominating the win over Thenuk Sathnidu and Yehan Kenthula.
In the girls' gold division Kanya Daluwatte will meet Yehani Perera who qualified through a walk over and the second semi-finals spots were earned by Dhavinka Kanag-Isvaran and Sherin Balasooriya.
The 1st semifinal in the Bronze division will feature Keya Abeyrathna who topped Kaitlyn Norton at the qualifying rounds and top-seeded Thejas Rathis. In the bottom half Mohamed Saqeer Zuhar and Yehansa Senananayake will battle to qualify for the final stage.
The copper division was played over 9 holes, Yuvan Rathis Kanth and 2nd Seeded Jaeden Sathasivam were qualified for the semifinals and will face each other in the 1st semifinals, the two spots in the second semi-finals were earned by Danik Daluwatte and Taalia Silva.