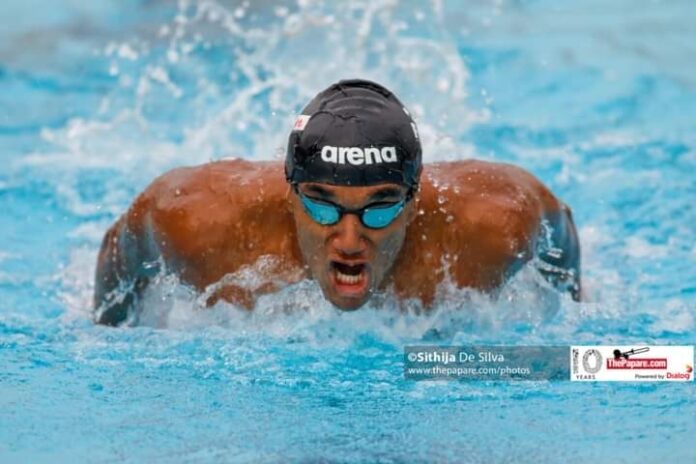 National swimmer Akalanka Peiris broke his own 50-meter Backstroke record during the 46th National Age Group Aquatic Championships 2022 held on Thursday (9th June).
Peiris, competing in the open-age category, recorded an impressive 26.24 timing, bettering his previous national record of 26.27 set in 2019.
"We didn't have many meets due to Covid-19 pandemic. However, I'm currently doing all my preparations for the Commonwealth Games and World Championships." Peiris told ThePapare.
Last year, the Asian and Commonwealth swimming star Akalanka Peiris entered the FINA Top 50 list for the Men's Backstroke from the 50-meter and 10-meter Backstroke events.
Before breaking his own 50-meter Backstroke record, Peiris registered another personal best timing of 30.88 in the 50-meter Breaststroke Final.