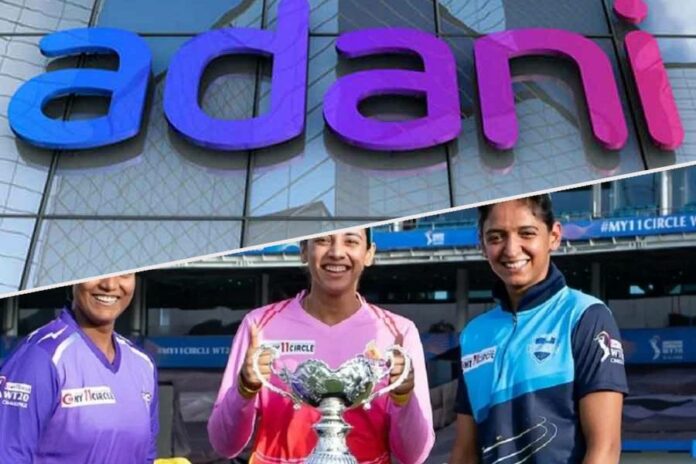 The Adani Sportsline Pvt Ltd, the sports wing of Gautam Adani, has made the biggest bid for a team in the Women's Premier League (WPL), as reported by Cricbuzz.  
Adani splurged INR 1289 Crore to bag the Ahmedabad franchise, having narrowly missed buying an IPL team sometime back. The four others with the biggest bids, and who resultingly will own WPL teams, are Mumbai Indians, Royal Challengers Bangalore, Delhi Capitals and Capri Global. The five teams, owned by three existing and two new corporate entities, will be based out of Ahmedabad, Mumbai, Bengaluru, Delhi and Lucknow.
At the end of the WPL team auction, the BCCI has raked in over INR 4600 crores (Rs 4669.99 crore) which it will earn over a period of 10 years. The BCCI had earlier sold the media rights to Viacom 18 for INR 951 crore, which translates to a value of INR 7.09 crore per match for the 2023-27 period. Taking into account the combined sale of the franchises and media rights, WPL now becomes the second largest cricket league in the world, second only to the IPL. It is also one of the richest women's leagues in the world after WNBA and Women's Super League in the UK.
Five biggest bids:
| | | |
| --- | --- | --- |
| Winning bidder | Winning bid | Franchise |
| Adani Sportsline Pvt. Ltd | 1289 Crore | Ahmedabad |
| Indiawin Sports Pvt. Ltd (MI) | 912.99 Crore | Mumbai |
| Royal Challengers Sports Pvt. Ltd (RCB) | 901 Crore | Bangalore |
| JSW GMR Cricket Pvt. Ltd (DC) | 810 crore | Delhi |
| Capri Global Holdings Pvt. Ltd | 757 Crore | Lucknow |
Mukesh Ambani, the owner of the Mumbai Indians team in the IPL, retained the Mumbai team in WPL with the second highest bid of the day, for Rs 912 crore. Royal Challengers Bangalore, one of the eight existing IPL teams owned by UK-based Diageo, has bagged the Bangalore side for Rs 901 crore.
Capri Global, a multi-national firm with varied business interests and also owner of Sharjah Warriors in the ILT20 in UAE, has bought Lucknow franchise for Rs 757 crore while Delhi Capitals, jointly owned by JSW and GMR groups, has managed to bag the Delhi franchise for Rs 810 crore.
Apart from the five winners, the other 11 participants in the bidding were 369 Slingshot Sports Venture Ltd, Amrit Lila Enterprise Pvt Ltd, APL Sports Pvt Ltd, KPL Dream Cricket Pvt Ltd, Knight Riders Sports Pvt Ltd, Oam Industries Ltd (Haldiram), Royal Multisport Pvt Ltd, Shriram Value Service Ltd, Sun TV Network Ltd, Torrent Investment Pvt Ltd and Yadu International Ltd.