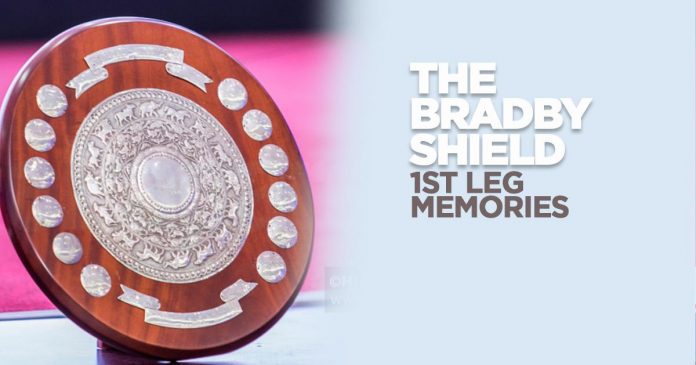 It's finally here. The blue-ribbon event of the local rugby calendar. In its 75th year, the diamond anniversary, The Bradby Shield will see Trinity College battle Royal College in Kandy at the Pallekele stadium for the first leg on Saturday the 1st of June. We can't wait.
So what better time than now to look at five, first leg firecrackers from down memory lane.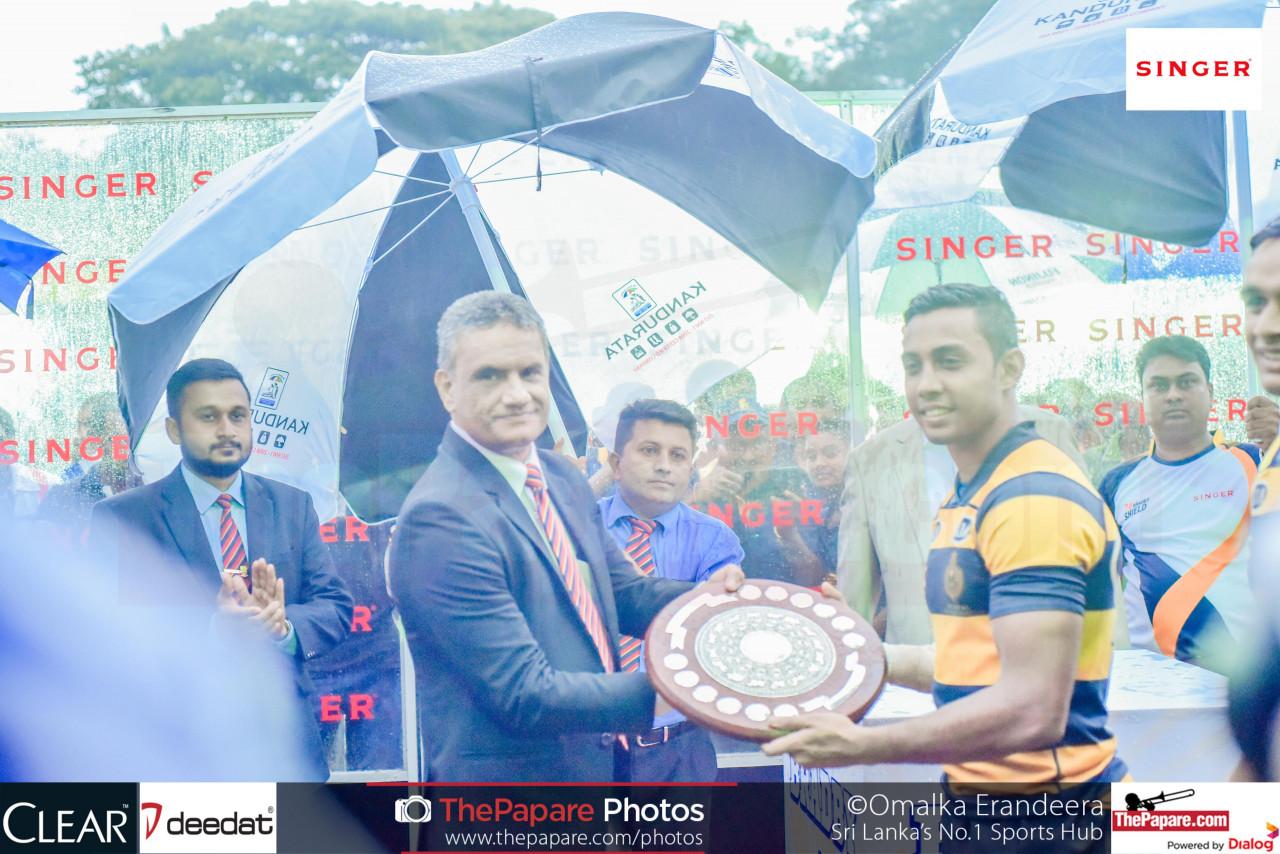 Trinity draw with Royal 0-0 at Longden Place: 1978
Let's start by rewinding the tape to 1978. Royal skippered by former CR&FC and Sri Lanka second five eighths Rohantha Peiris and Trinity by Janaka Kiridena.
In what was a memorable game where both sides went at it with fast, attacking and open rugby, this was a game for the ages. True skill and speed at its finest. In an era where rolling mauls and phase play didn't exist, where it bored you to death, wasn't the case.   
Believe it or not, Royal three quarters could actually run and run beautiful lines. Their skipper, KRT Peiris was one of Sri Lanka's best to be. This game ended in a 0-0 stalemate and was the very time a first leg of the Bradby shield had ended in a tie.
The return leg saw the Colombo 7 team win by 8-4 (a try was 4 points) to claim the shield. It was an even better game to behold. A one with happy memories for Royal.
2. Royal beat Trinity 03-00 at Nittawela: 1993  
Now then, we leapfrog to the year 1993. It was the first leg of the Bradby shield at the Fortress of Kandy– Nittawella. Royal was led by Chinthaka Abeysuriya and Trinity by Nalin Muhandiramge. Trinity were odds-on favorites to win it and do the business in Kandy.
I recall sitting in the stands of the tiered banks about midway. A packed to the rafters crowd cheered and roared every move from both sides. In what was essentially a watertight game where a win was going to be built on who missed the first crucial tackle, the game was seemingly heading for a dead heat. A draw.
Restless supporters grew listless, as every movement came to a grinding halt. A few errors and a superlative defensive effort from both teams kept the number plates off the scoreboard. It was 0-0 and deep into the game.
Then it happened. About 45 meters out, 20 meters in from touch, Royal was recycling a fiercely contested ruck, their first five (fly half) had looked to move the ball with a line up to the right. Understanding it was slow, back-foot-ball, in an instant flash, he looks back, in towards the goal posts and launches a perfectly timed and well-executed drop goal.
It was almost as if he and everyone had frozen in time. The entire stadium held its breath and a few moments silence was shattered with jubilant cheers as the referee signaled the field goal as a success. It was a moment of individual brilliance built on a team effort. It eventually took Royal home. Three points were all it took and the return leg saw Royal coast to a 10-3 win, that meant Royal had regained the shield.
It was a cathartic moment for Royal after having tied previous years game. Pure bliss and Bradby magic– a drop goal which will be etched in Shield folklore.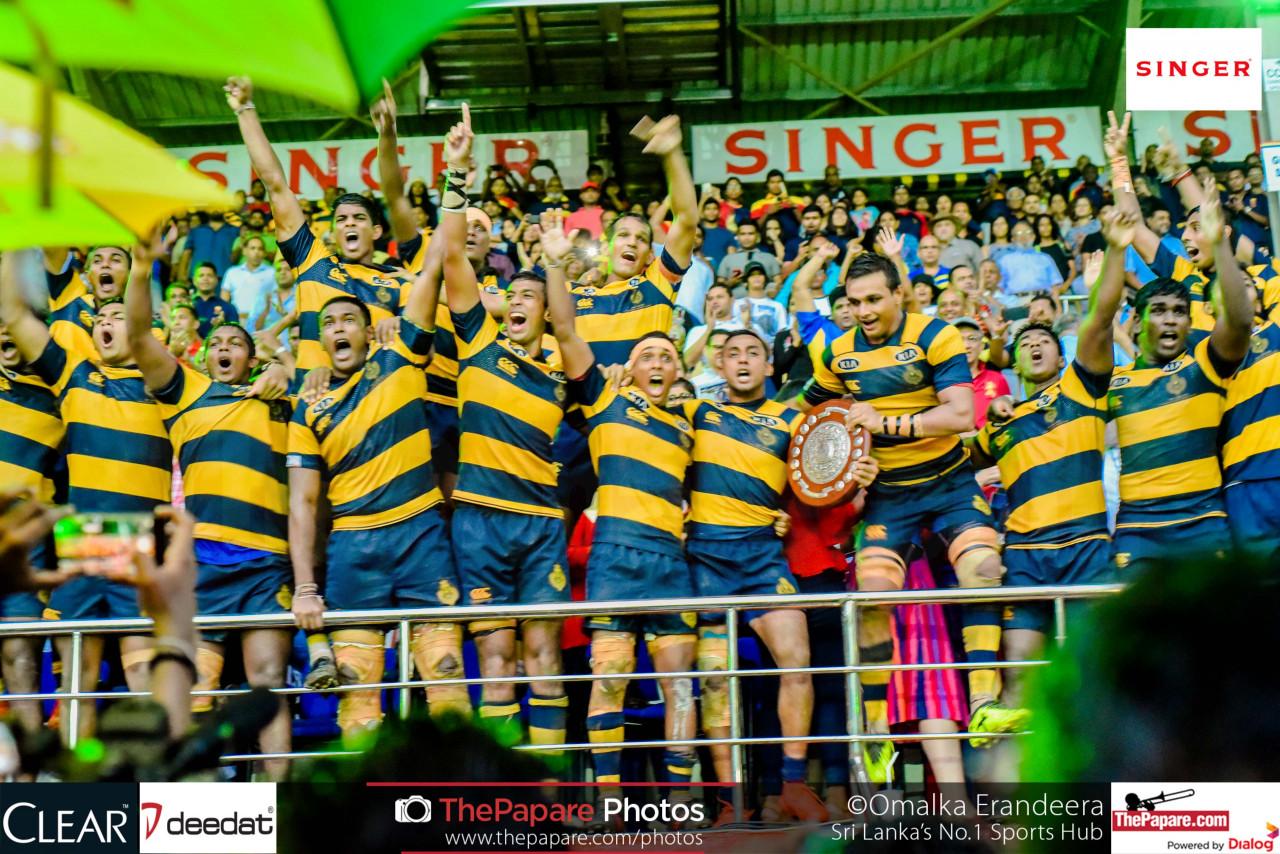 3. Trinity beat Royal 20-18 at the Sugathadasa Stadium: 1998
In what was a mother of an upset away from home, Trinity led by speedster Prasanna Jayawardena upstaged an odds on hot pot–Royal in what was an epic ambush.
I was fortunate enough to be part of this eventual championship winning Royal team who had swatted aside every opponent to date, including a season defining last minute defeat of Isipathana, along the way, crushing St Peter's 58-06. This was supposedly going to be a cake walk.
On a warm Saturday, Trinity who had hobbled to this game with their prep, coached by the great Quintin Israel, devised a master plan to catch Royal on the hop. An aerial attack where the Royal back three or "spine" were left to rue a number of dropped high balls and that led to Trinity making territorial inroads.
Several missed tackles and handling errors later, the unthinkable had happened. Trinity upset Royal by two points, even though Royal outscored them 3 tries to 2. It was a true tactical genius, where rugby IQ stopped a juggernaut in its tracks. Well, at least for the first leg.
The return leg at Bogambara was carnage as Royal stormed back to win and take the shield by a record 42-11. That aside, the first leg was a special game for that Trinity side who showed what true Bradby spirit is all about. They played with spirit and it was feisty. Plenty of niggle at almost every collision to score a famous shield upset.
Read More: Schools rugby: 5 things to look forward to
It was the only blemish on an otherwise illustrious season, which incidentally included a 90-point hammering of St Joseph's in a "friendly", long before the export tariffs kicked in.
Royal beat Trinity 33-25 at the Royal complex: 2011
Fast forward to the year 2011. Royal had a rocky sort of build up to the 1st leg in Colombo and it was about to get a whole lot rockier.
A week out from the 1st leg, Royal's overseas coach in Theo Serafim, a New Zealander from Wellington, calls it quits on the eve of shield rugby. It is shocking and unprecedented. Royal were now without a coach. A "managerial dispute" led to his resignation.
Read More: Bradby box set – EP4
Captain Shehan Pathirana, who now makes a living by playing professionally for Kandy SC, was thrust into the hot seat. He had to lead a side who had no coach and would have felt like being lost in transit during prep week.
Then came game day. It only took 2 minutes and in a breathtaking sequence of play, Royal capture a five meter line out, pile in their forward pack and canter over — via a driving maul to score the games first try! The stadium erupts, like Mount Vesuvius.
Trinity and their crowd are stunned like mullets, freshly caught on a commercial fishing vessel. Against all odds and expectations, Royal take the lead. They eventually go on to win the game 33-25 to a raucous, post-game celebration. Things didn't go quite to plan in the return leg as Royal were thumped 5-40 by a rampaging Trinity, who went on to win the shield 38-65.
Nonetheless, coachless, like a saber tooth-tiger who lost its big teeth, they clawed themselves back within a turbulent week with paws and all to pull off a great heist. It went down as an unsung moment of heroism.
Read More: Bradby box set EP 2
Royal beat Trinity 39-07 at the Royal Complex : 2018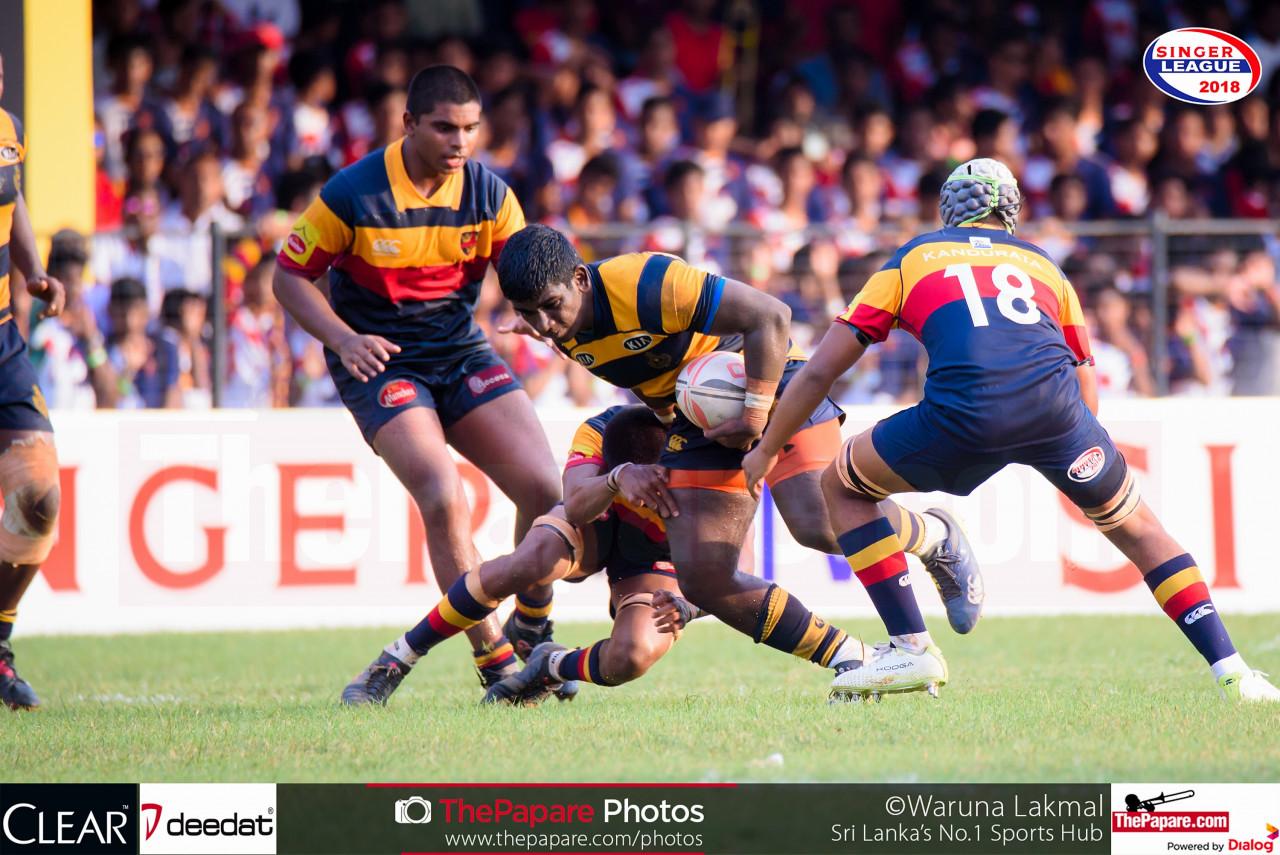 This event and moment in time should stick fresh in everyone's memory. It is from last year's Bradby first leg in Colombo. I was fortunate enough to be calling the game from a uniquely Sri Lankan commentary box, a "takarang" shack right behind the posts. A very authentic experience.  
It was the 66th minute of play. Royal put several phases together and spun the ball wide to their left. Lurking on the outside is loose head prop Himantha Hirushan, the man dubbed "Black Panther" for his barn storming carries.
As the ball gets passed through several sets of hands, Trinity in their desperation make a few semi tackles. Hirushan, who was positioned on the inside takes a very flat pass from a literal standstill. He then uses his natural torque and bursts clear of Trinty's chasing wingers.
He is in the open as he careens away, leaving the supposed fast men in his wake,dotting down under the posts. The final pass which he got, looks suspiciously "flat" and referred to the TMO, Tony Amith. He checks out the available angles and gives it an all clear. The try is awarded.
It is a sure fire sign of Royal's sheer domination and superiority. A sturdy prop forward gassing the opposition wing three quarters and scoring tries. Social media was rife with internet memes and banter, all in good spirit, of course. It was one for the big men in the front row.
#straightup #stats_pert