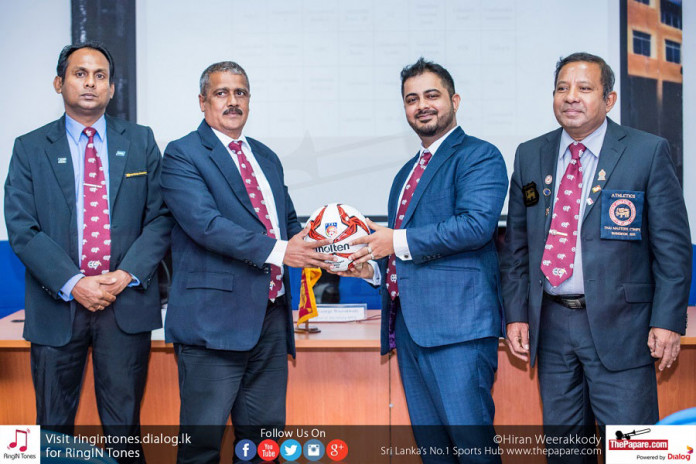 The 38th Annual Mercantile 7-a-side Football tournament will be held on 16th September at the Race Course International Stadium.
30 teams will be divided into 8 groups and the teams will compete for the Cup, Plate and Bowl categories. A total of 48 matches are scheduled to take place in the group stage and 21 matches in the knockout stage. All matches will be played on three pitches at the Race Course Stadium.
Expo Lanka defeated LB Finance 1-0 in a hard fought encounter to win the 'A' Division Championship…
Last year's Cup champions are Amana Takaful and runners-up are ExpoLanka. Plate champions and runners-up are Colombo Dockyard and HNB respectively.
Best Player, Best Goalkeeper and Most Senior Player awards will be given in all three categories.
"Football has come through a lot. Around 25 big name companies are participating and that is good for the Mercantile Football Association. We want to promote the game in companies so that players too can get jobs in those companies," President of the Mercantile Football Association added.
LB Finance 'B' and WNS Global Services (Pvt) Limited became champions of D & E Divisions…
   The Draw