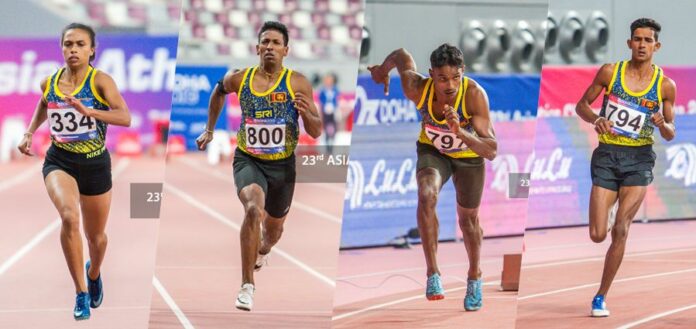 The 24th Athletics Championship has been officially called off according to Hongchen Yu, Secretary General of the Chinese Athletics Association, in a letter addressed to the Asian Athletics Association.
The Asian Athletics Championship 2021 was originally scheduled to be held from 20th – 23rd May in Hangzhou, China. The letter was a short one, as not much explanation was needed given the current situation. The cancellation cites the ongoing COVID-19 pandemic as its main and only cause. 
Sri Lanka was hoping to send their best athletes as always to the event, as our stars bring back bags of medals at the Asian Championships. This will surely be a big loss of moral for our training athletes.
The letter from Secretary General Yu addressed the official letter to General Dahlan, President of the Asian Athletics Association.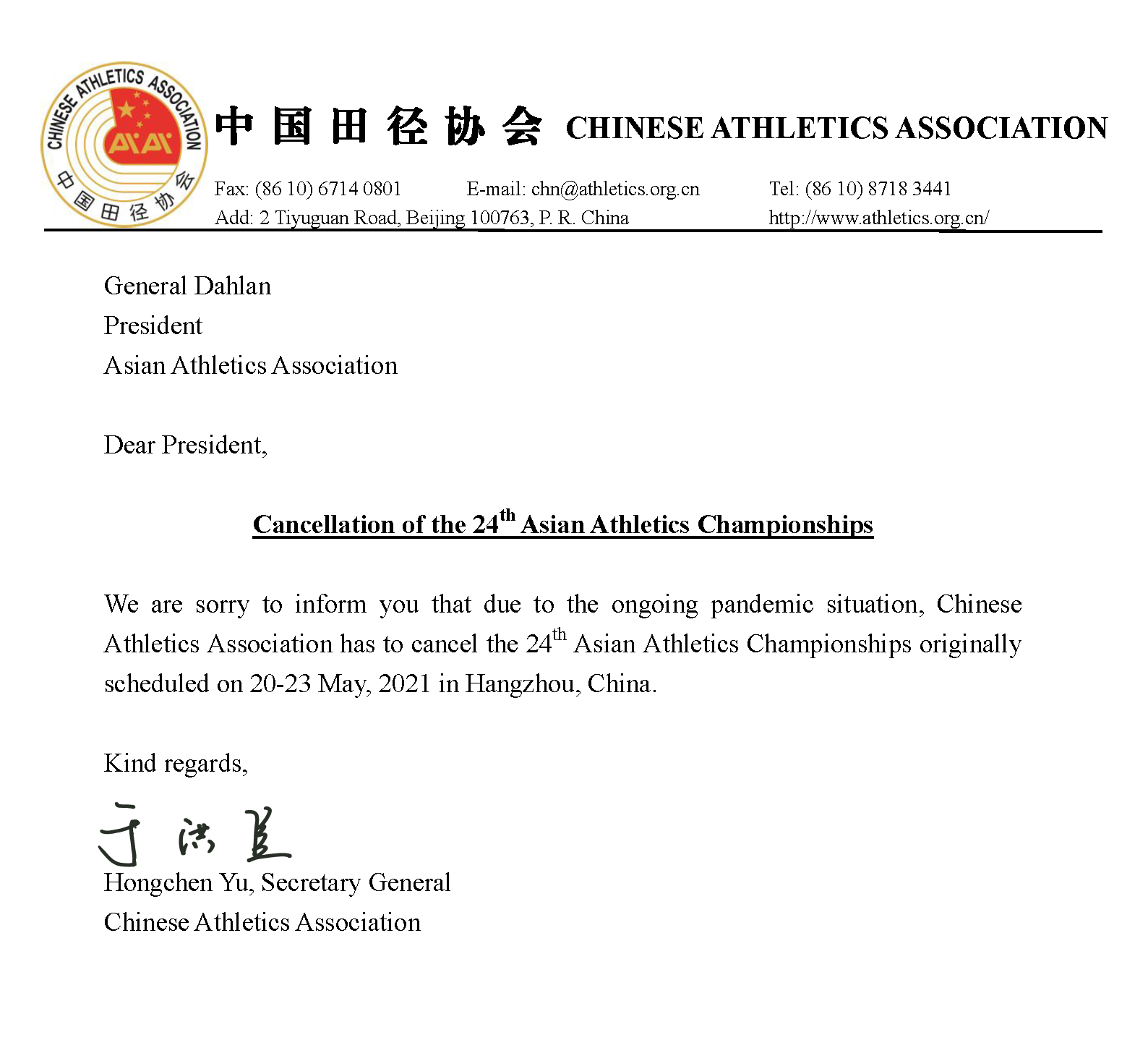 >>Click here for more Athletics News<<