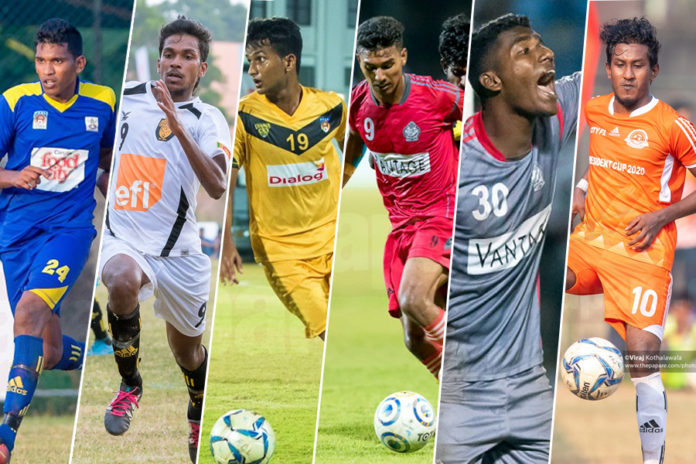 Head Coach Amir Alagic named an 18-man squad to restart National Team training after 3 months due to the COVID-19 pandemic. 
The Sri Lanka Men's Football Team will commence training on 22nd June at the National Football Training Center in Beddegana. The initial 18 players will begin a strict residential training camp adhering to the regulations provided by the Health and Sports Ministries which will span for three weeks.
According to Alagic, his primary focus will be on the players mental and fitness levels while this squad will undergo further changes before arriving at a final squad which will include the foreign based players.
At present, the Football Federation of Sri Lanka (FFSL) has done significant renovations and additions to the Training Center to be aligned with the required health and safety measures in consultation with the relevant authorities and has formulated a set of procedures to adhere during the camp.
Read more:
As for the 18-player squad, apart from the players who were part of the initial World Cup Qualifiers and Bangabandhu Gold Cup squads, there were a few additions.
Mahendran Dinesh earns a deserved spot after an impressive last two years between the posts for the 2019 FA Cup champions Police SC together with his teammate Rifkhan Mohamed. Colombo FC's unsung utility man Niran Kanishka gets the nod as well as Abdul Barsith who gets the promotion from the Sri Lanka U19 squad.
Afeel Mohamed makes a return after being away for over 1 ½ years due to an ACL injury while Java Lane's Rizkhan Faizer returns after more than three years. Defenders FC's Asikoor Rahuman too finds a place in the 18 along with Renown's Sivakumaran Rubanraj.
18-Player Squad
Ruwan Arunasiri (Goalkeeper) – Mahendran Dinesh (Goalkeeper) – Chalana Chameera (Full Back) – Sivakumaran Rubanraj (Full Back) – Niran Kanishka (Full Back) – Duckson Piuslas (Center Defender) – Jude Suman (Center Defender) – Charitha Rathnayake (Center Defender) – Asikoor Rahuman (Defensive Midfielder) – Afeel Mohamed (Defensive Midfielder) – Mohamed Fazal (Center Midfielder) – Shabeer Razooniya (Center Midfielder) – Rizkhan Faizer (Attacking Midfielder) – Sajith Kumara (Right Wing) – Abdul Basith (Right Wing) – Kavindu Ishan (Left Wing) – Rifkhan Mohamed (Center Forward) – Dilip Peiris (Center Forward)
>>For More Football News Click Here<<