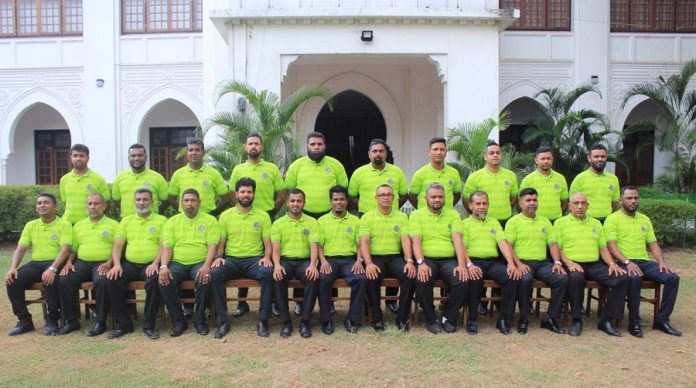 Old Zahira Sports Club Football team will fly to take on The Jakarta Veterans in a 2 match series in Indonesia from 20th to 24th March 2019.
The biggest single sporting event ….
Zahira College, arguably the best footballing school in the island, has produced many prominent National and top division club players. Continuing the trend, Zahira Veterans too have done remarkably well in the local veterans' football arena.
Since 2011, under the leadership of their Patron and former National player Naina Mohamed, Zahira veterans have made the annual trip overseas to play against other foreign teams. The team has travelled previously to Malaysia, Thailand and Indonesia on numerous occasions.
This year the team will play 2 friendly matches against the Jakarta Veterans team in Indonesia from 20th to 24th March 2019. The team comprises of former national players and school captains, the most prominent of them being Mohamed Amanulla the golden boot winner of the SAFF Gold Cup in 1995 and Imran Mohamed, former national player and current head coach of Zahira College Colombo.
The touring party includes,
M H Irfan Alavi, M S M Fiyaz, M S K Namiz, Naina Mohamed (Head Coach), M A Imran Mohamed, F M Nasrullha (Vice Captain), M A M Niyaz (Captain), T J Cuncheer, M L M Farhan, T A Rasif (Manager), Sharan Laffir, M S M Feroze Inham (Chief De-Mission), Mohamed Amanulla, A A Zawahir, Shakeer Sali, M R A Razak, M A M Fahad, M S M Farzan, M S M Imran (Asst. Manager), M Rizmi Samsudeen, Jawfer-us Sadiq, V M Nadheem Sha, Tharique Ali, B M Azam, M A Murad Amirdeen, M A M Silmy   
>>for more Football News click here<