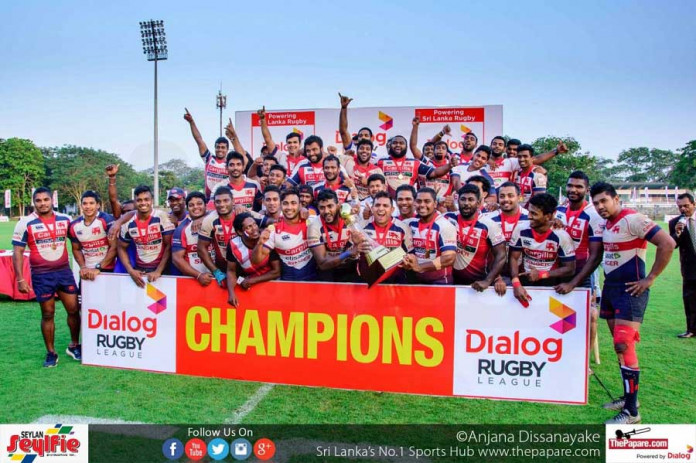 The Western Asia Club Rugby Championship 2017 is all set to be held in Sri Lanka for the first time in it's history.
This tournament is a showdown in which the league winners from each country meet on the global stage.
The winners from Baharain, United Arab Emirates and Sri Lanka will lock horns to decide who is the best of the best.
This year's tournament will be the third of its kind, with Kandy SC having participated from the inauguration of the tournament.
The first tournament was back in 2015 in which Kandy SC participated from Sri Lanka. Meanwhile Abu Dhabi Saracens, Doha RFC and Olymp RFC were the participating teams back then.
In 2016, Dubai exiles, Abu Dhabi Harlequins and Kandy SC took to the stage as the team from Dubai went on to beat Kandy in the final.
Kandy SC, heading into the tournament for the third consecutive occasion will be seeking to go all the way in home conditions.
This will be a golden opportunity for Kandy to build towards the Dialog Rugby League with their eyes firmly set on retaining their titles from last season.