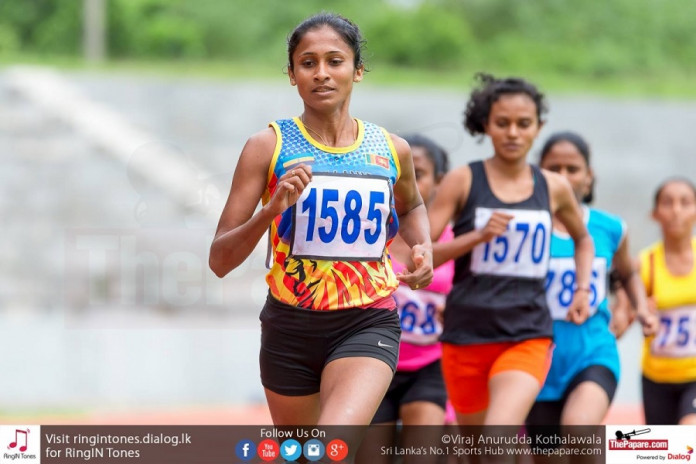 19th Senior Lanka Lions Athletic meet will be held on the 15th & 16th July at Diyagama Mahinda Rajapakse stadium. The junior edition of the competition which will be held for the 18th time will also run parallel to the senior meet.
The meet is organized by the Lanka Lions Sports Club, which has brought a number of talented athletes to the lime light throughout the years. A participation of over 2000 athletes are expected at this annual meet where they  will compete in four age categories (Under 14, 16, 18 & 20) and senior open category.
Speaking to ThePapare.com regarding the race meet the vice president of Lanka Lions Athletic Club and a veteran administrator in Sri Lankan athletics Mr. G L S Perera added that "This meet will be a good pre runner for the athletes before the Nationals. The Nationals are scheduled to be held from the 1st of August to 2nd of September. So we are expecting the athletes to make this a stepping stone for the Nationals and the National sports festival that will be held end of August and in September"
For the junior categories there will be selected events that will be conducted,
Under 12 – 75m, 100m, High Jump, and Long Jump
Under 14 – 100m, 200m, High Jump and Long Jump
Under 16 – 100m, 200m, 400m, 800m, 1500m, 110m Hurdles, 400m Hurdles, High Jump, Long Jump, Putt Shott, Discus and Javelin Throw
Under 18 age category onwards and the open category will compete in all events where the top performers of each category will be felicitated. In the previous editions the club has awarded the top performing athletes in each category with participation opportunities in foreign meets with the club bearing all expenses.