It was another exciting day for the Abeysinghe siblings at the Swimming Nationals together with the Killer Whale Aquatics getting major honours on the second day of the Sri Lanka National Long Course Swimming Championship at the Sugathadasa Indoor Swimming Pool Complex.
Sri Lanka's Olympian who missed out on last year's nationals due to injury made his return to the familiar waters winning his pet event, the 100m Freestyle. The senior Abeysinghe clocked in with a timing of 51.72 seconds while in second place was his younger brother Kyle Abeysinghe. Kyle finished the race with a timing of 52.15 seconds.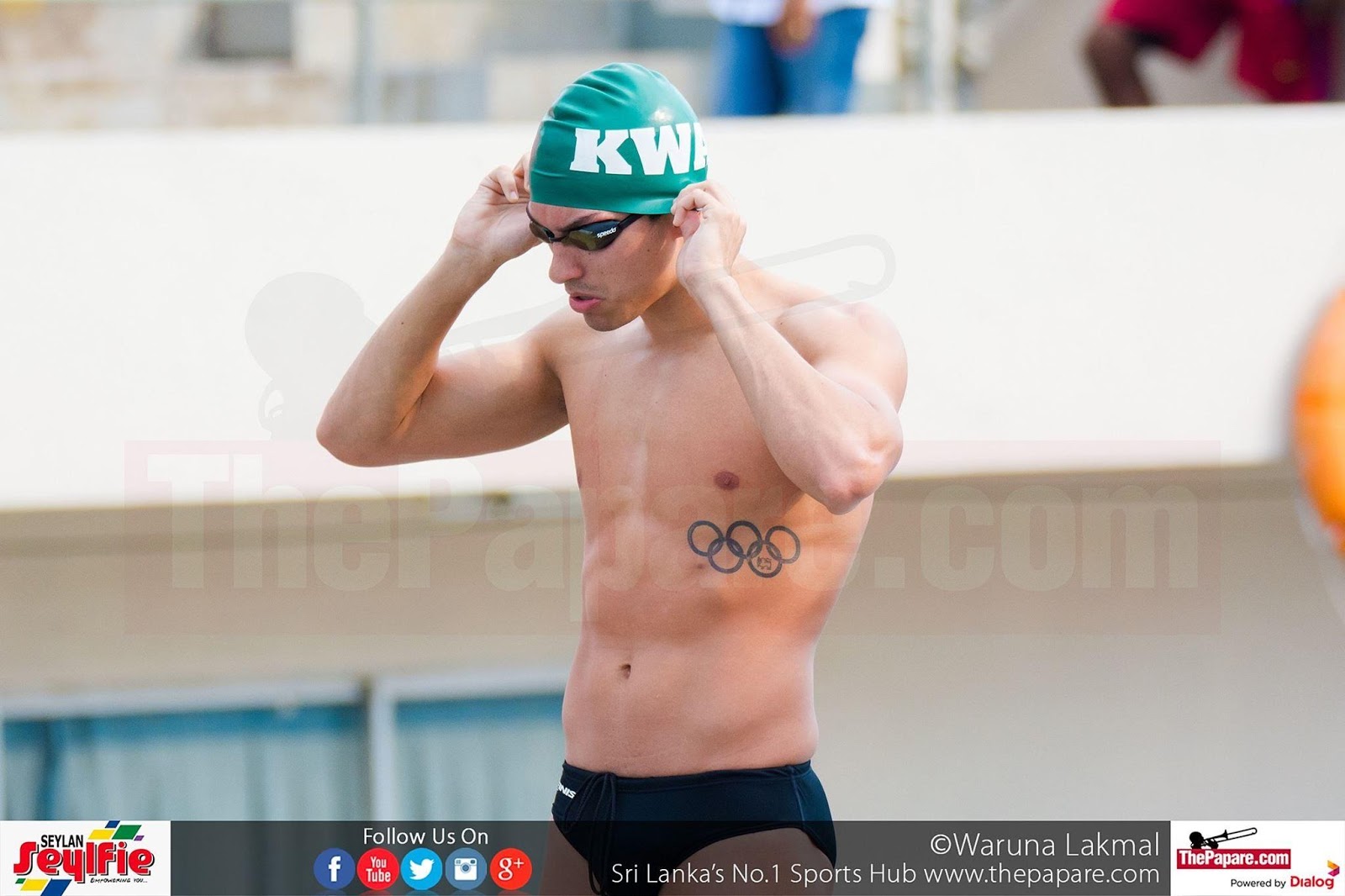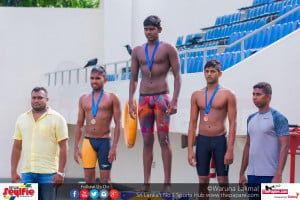 Sri Lanka's upcoming talent Akalanka Pieris took bronze in the 100m Freestyle and later dominated the 50m Backstroke to win gold. The seventeen-year-old Peterite finished the race with an impressive timing of 27.45 seconds.
The best swimmer from the recently concluded under 19 National Aquatic Championship, Pavalachandran Arukshan got his share of medal glory as he won the 400m Men's Individual Medley competing head to head with senior swimmers in the top category.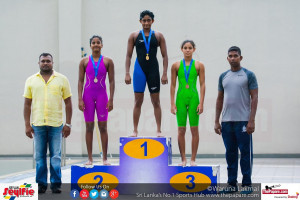 In the women's category, it was last year's champion, Ishani Senanayake who got her first gold for the championship winning the 100m Freestyle. Senanayake who swam for Sri Lanka Army this time around finished the race with a time of 1:02.24. Shehanthi Gunawardena of Visakha finished in second place.
Visakha's consistent Ramudi Samarakoon got her second gold medal in the championship winning the 200m Breaststroke. Earlier in the championship, Samarakoon got her first gold on day one taking the top podium spot in the 50m Breaststroke.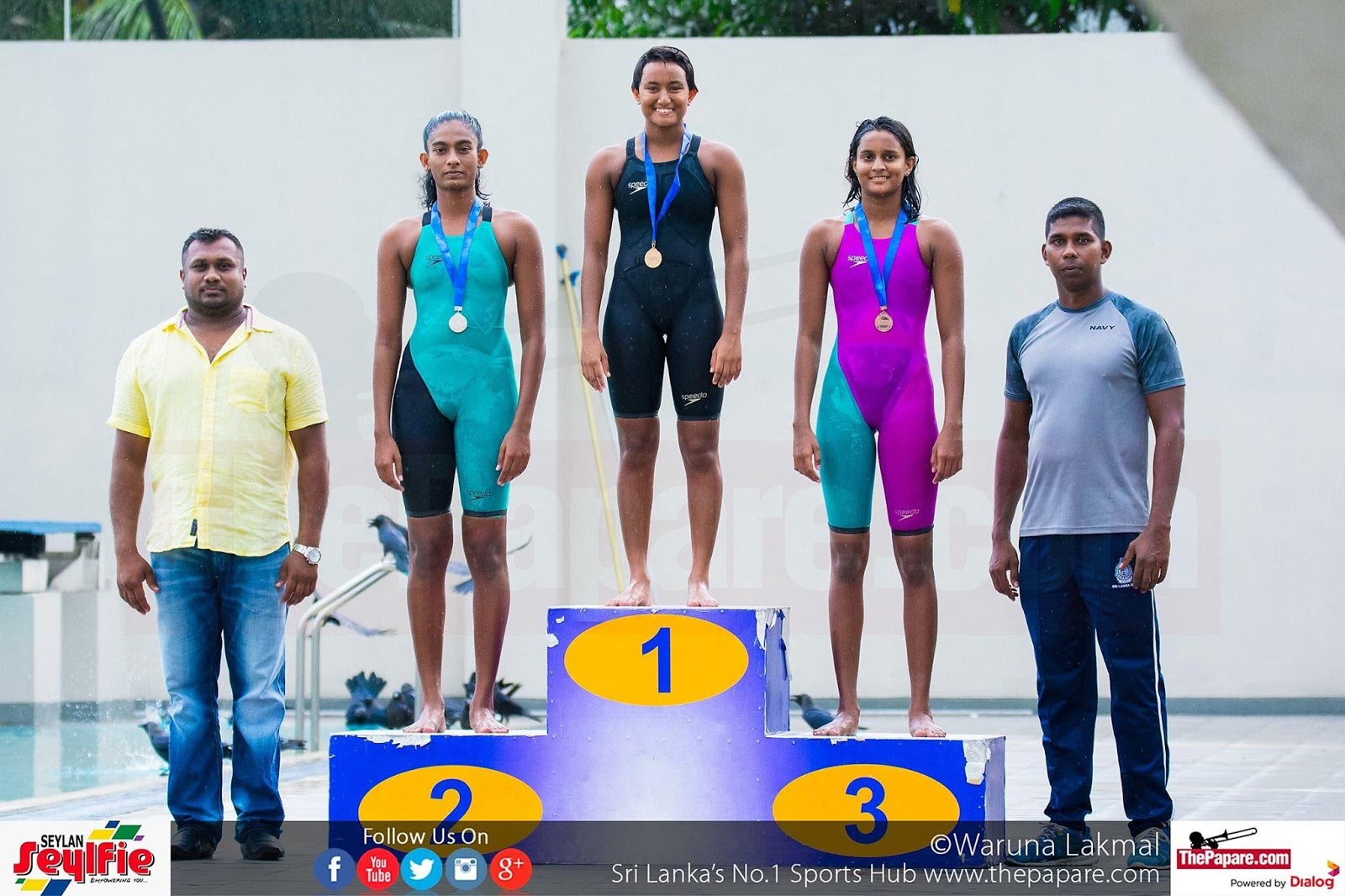 The first day's proceedings no doubt belonged to Lyceum International School Wattala but the second day has witnessed even exchanges with Killer Whale Aquatics topping the list in the senior men's category while Visakha Vidyalaya dominating the women's title hunt.
Visakha and Killer Whale reign in the relays
It was complete dominance by the relay teams of Visakha Vidyalaya and Killer Whale Aquatics as the two teams won the relay events that were on offer.
Starting the day, Visakha Vidyalaya won the 4X100 Women's Medley while the Killer Whale swimmers got the men's event.
Both teams continued their winning streak with the 4X200 Freestyle relays.
It will be decision time tomorrow when the events resume for the third day as this will be the decider as to who would run away with this year's title.