Sri Lanka's premier sporting complex Sugathdasa Stadium,  which underwent a mega refurbishment, and the newly laid synthetic track was ceremoniously opened today (9th) by the Minister of Sports Hon. Dayasiri Jayasekara.
The stadium was neglected over the year despite it being the hub for many of the sporting disciplines in the country. The artificial running track was marked unsafe due to the deteriorating conditions of the matting. While the renovation work at the venue commenced early last year, the relaying of the synthetic track only commenced in mid-September last year due to complications that arose in handing over the tender to the development company.
Relaying of the Sugathadasa synthetic track which..
A new administration building was also opened concurrent to the opening of the synthetic track. The development projects at the main stadium was done at a cost of 248.75 million rupees. A 200-meter training track has also been newly laid and will be an invaluable asset to the country's athletes, who for years suffered due to the lack of a proper training venue with the only other alternative track situated at the Diayagama Mahinda Rajapakse Stadium also in a dire state.
The track was ceremoniously opened with a girls and boys invitational relay, which received the start mark by the Minister himself. Gateway College girls' team earned the bragging rights to claim the first victory at the newly laid track with Lyceum Wattala and Dharmapala Vidyalaya girls' teams winning the second and the third places respectively.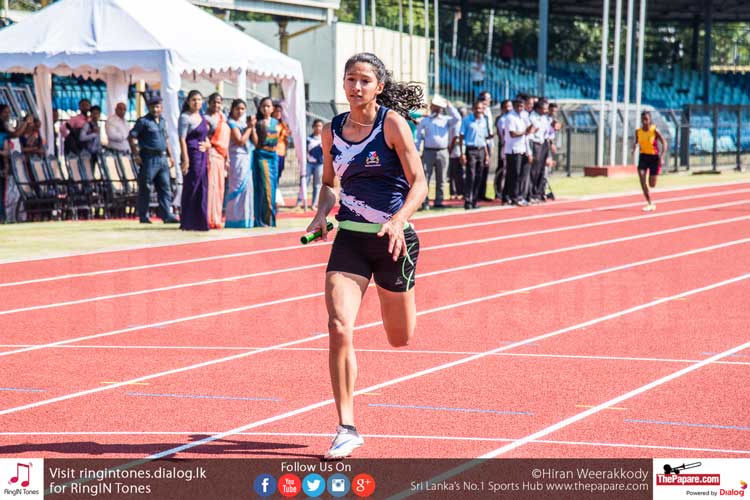 In the boys' invitational event, Maris Stella College, Negombo was the first to the finish line with St. Peter's College and St Benedict's College finishing in the second and the third places respectively.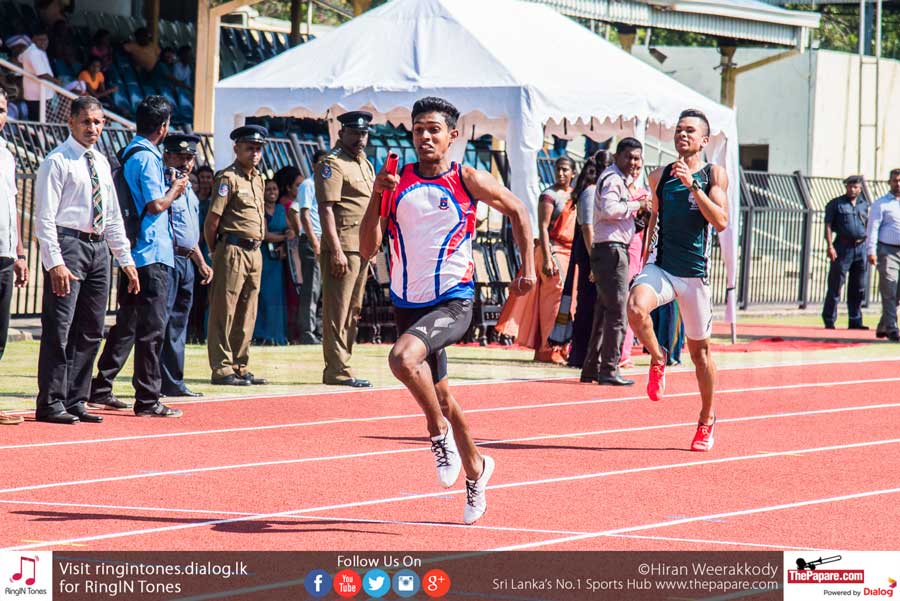 Mnister Jayasekara then went on to try a throw at the discuss throwing area reminiscing the old days where he himself has reportedly been a keen thrower.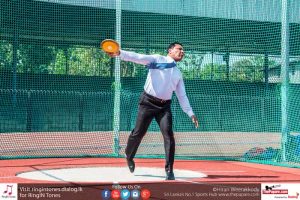 Some of the young athletes and their coaches expressed their delight over finally getting to train on a surface that is of an international standard and would not expose the athletes to the risk of injury running on a damaged surface.
The Junior National Championship which was rescheduled due to the delay in refurbishment will be the first competition that will be held on the newly laid track from the 23rd to 25th April. This will be followed by the National trials for the Asian Games, which will be held on the 26th and the 27th, which will serve as a selection process of the preliminary squad for the Asian Games in September. Junior South Asian Championship, which will be hosted by the Athletic Association of Sri Lanka, will be the first international event at the refurbished venue and is expected to ignite the fire amongst the race loving general public who have been missed in the stands during the last couple of years.