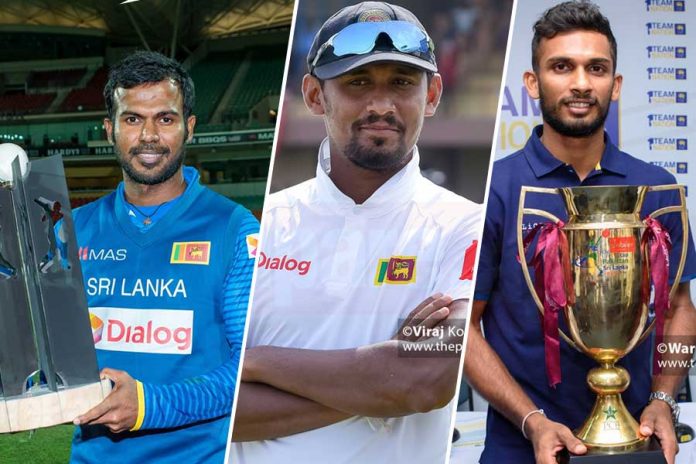 Dasun Shanaka, the first ever captain to lead Sri Lanka to a T20I series whitewash is currently the talk of the town and was even jokingly nominated for presidency by some fans on social media. Despite showcasing brilliant leadership skills in Pakistan against the best T20 team at the moment, Shanaka's next match as Sri Lanka's Captain is something no one is sure will happen. And that is because he was only a 'Stand-in Captain'.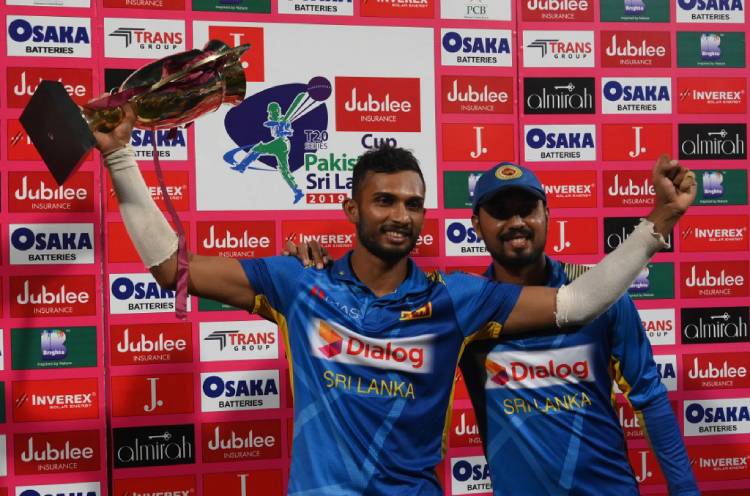 The word 'Stand-in Captain' got so much attention recently during the much hyped India vs Australia Test series in which Sri Lanka's neighbours created history by becoming the first ever Asian team to win a Test series in Australia.
'You're just a stand-in captain', this was what Aussie skipper Tim Paine was told by the opposition skipper Virat Kohli in reply to a sledge. For Australia, it was such a big deal as they play under stand-in Captains so seldom. It's possibly the same with most of the other cricketing nations as well.
>>Video – Very good headaches for Sri Lanka Cricket selectors – Cricketry: Sri Lanka tour of Pakistan 2019<<
On a parallel timeline here in Sri Lanka, many Captains who led them were more or less stand-in, as they had zero job security. It was during this period they made Lasith Malinga their limited overs Captain sacking Dinesh Chandimal who was appointed just few months ago. Malinga's appointment was a proper one (not stand-in), and he flopped terribly.
Following Chandimal's failure in the Australia Tests, he was rested and Dimuth Karunaratne was made stand-in Captain for the South Africa Tests. Surprisingly, he repeated Kohli's feat in South Africa. And that was only the second time in this decade, Sri Lanka made a stand-in Captain permanent following their success. Yes, they (stand-in Captains) have brought success to Sri Lanka on many occasions and here, we are going to take a look at some stand-in Captain miracles in the recent history of Sri Lankan cricket.
ICC World T20 2014
As we all know this tournament in which Chandimal started as Captain was eventually won by Sri Lanka and Malinga lifted the trophy. Chandimal's poor form threw him out of the playing XI and Vice-Captain Malinga had to stand in. He was then made Sri Lanka's permanent T20 Captain after the tournament.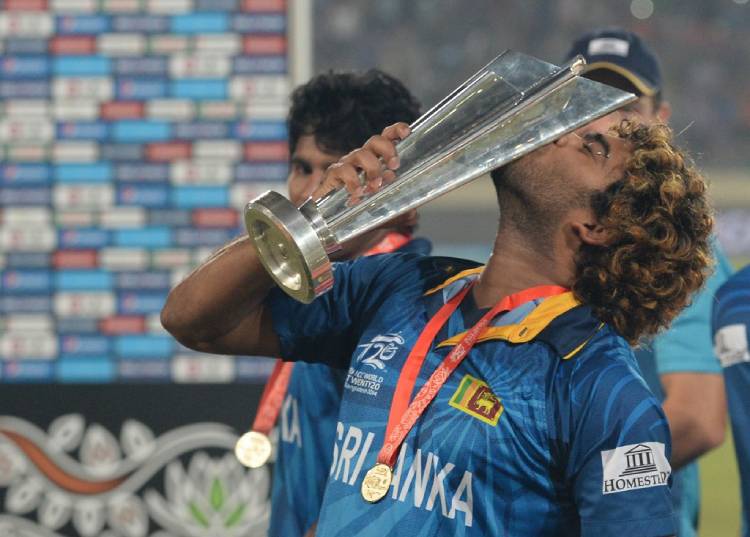 Mahela Jayawardene
A well renowned story similar to that of Malinga, is how Mahela Jayawardene became Sri Lanka's permanent Captain in 2006. He had to lead the side in England as Captain Marvan Atapattu was ruled out due to an injury. Here he went on to create history as Sri Lanka won the ODI series 5-0 after drawing the 3-match Test series 1-all. The only T20I included in this tour also happened to be Sri Lanka's first ever T20I and Jayawardene led the Lions to victory in that match too. He was then made permanent, and the rest is history.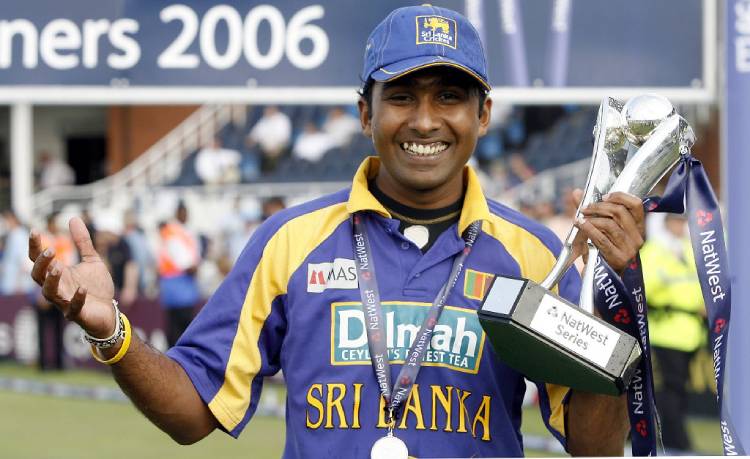 Dinesh Chandimal
Dinesh Chandimal can be named as one of Sri Lanka's main go-to men whenever the Captaincy is vacated. Even though his short stints as stand-in Captain haven't produced many good results like the others in the list, the number of series he has stood-in is just too much to ignore. Since the 2014 T20 World Cup he has captained the Sri Lanka T20 side twice when Malinga was injured and thrice when Mathews was injured. Out of these 5 instances, he has been able to win just 1 series.
Series/Tournament
Result
Regular Captain

T20I series vs New Zealand – 2016 (Away)

Lost 2-0

Lasith Malinga

T20I series vs India – 2016 (Away)

Lost 2-1

T20I series vs Australia – 2016 (Home)

Lost 2-0

Angelo Mathews

T20I series vs Bangladesh – 2018 (Away)

Won 2-0

Nidahas Trophy – 2018 (Home)

Lost
Upul Tharanga
Upul Tharanga's first series as Captain in both formats he has led Sri Lanka, produced results which were highly celebrated here in the island. The first time he was appointed as stand-in Captain was when both Mathews and Chandimal were unavailable. In a period where Sri Lanka were losing almost all limited-over games they played, Tharanga's young team won the Tri-Series in Zimbabwe which also involved West Indies.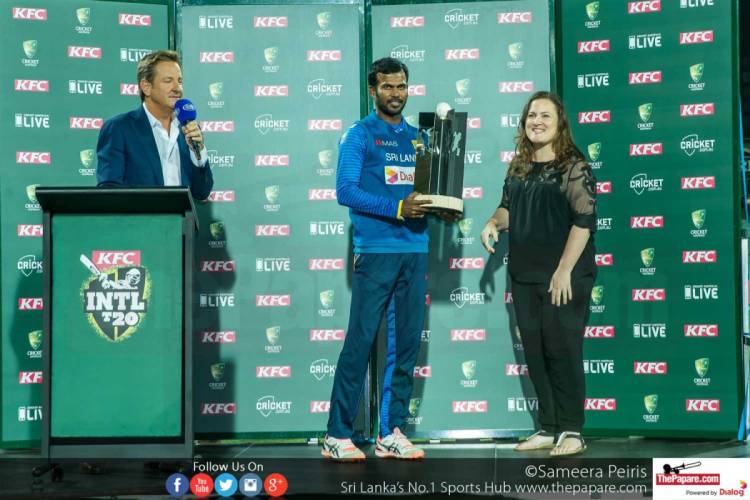 His first T20 series as Captain was quite similar to Shanaka's feat as Sri Lanka beat Australia 2-1 in their own backyard and the win was celebrated grandly by the Lankans back home. This was also after both Mathews and Chandimal got themselves injured in the previous series (T20s in South Africa which we won 2-1). 
Series/Tournament
Result
Regular Captain

ODI Tri-Series in Zimbabwe – 2016 (Away)

Won

Angelo Mathews

ODI series vs South Africa – 2017 (Away)

Lost 5-0

T20I series vs Australia – 2017 (Away)

Won 2-1

ODI series vs Bangladesh – 2017 (Home)

Drawn 1-1

T20I series vs Bangladesh – 2017 (Home)

Drawn 1-1
Rangana Herath
Rangana Herath, as stand-in Captain of Sri Lanka against Zimbabwe continued Sri Lanka's winning streak in Tests following their 3-0 triumph against Australia in the 2016 home series. Alongside Tharanga who led the ODI team, Herath was appointed stand-in Test Captain for that tour.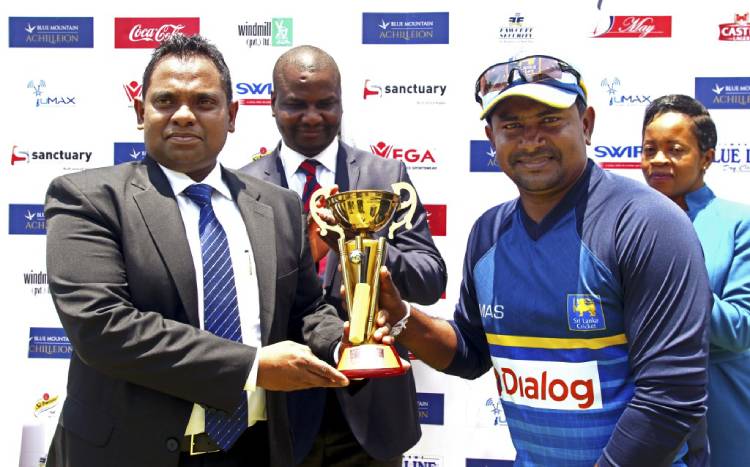 In his second stint as stand-in Captain, Bangladesh coached by Chandika Hathurusingha beat Sri Lanka for the first time in a Test. Even Tharanga experienced bad results in his second stint in each format. 
| | | |
| --- | --- | --- |
| Series/Tournament | Result | Regular Captain |
| Tests vs Zimbabwe – 2016 (Away) | Won 2-0 | Angelo Mathews |
| Tests vs Bangladesh – 2017 (Home) | Drawn 1-1 | Dinesh Chandimal |
Suranga Lakmal & Dimuth Karunaratne
Suranga Lakmal, the first and only fast bowler to lead Sri Lanka in Tests, started his Captaincy career with a historic Test win against West Indies in Barbados. Here he stood-in for Dinesh Chandimal who was suspended after being caught for ball-tampering in the St. Lucia Test.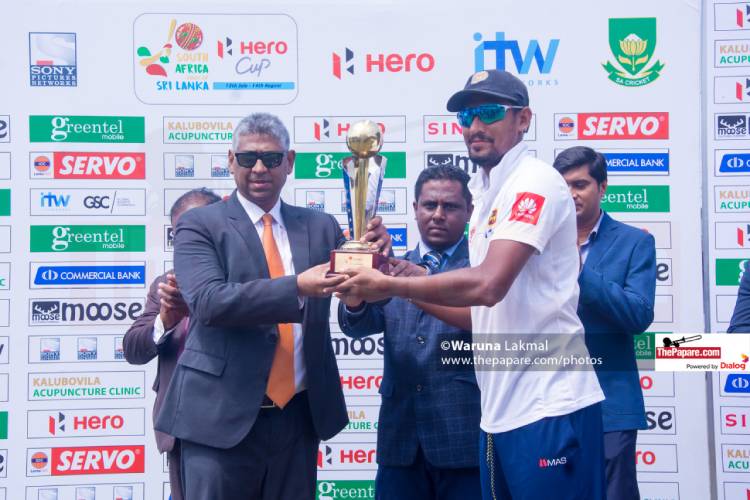 Lakmal was then appointed Captain for the 2-Test home series against South Africa after Chandimal's suspension was extended. The lucky charm of a stand-in Captain once again helped Sri Lanka, and the visitors were thrashed 2-0. Just like in Tharanga's and Herath's case, Lakmal too couldn't maintain the winning streak as stand-in Captain, as he lost both the other Tests he led in the home Test series against England after Chandimal injured himself in the first Test.
Dimuth Karunaratne's stint as stand-in Captain produced something so many great Asian Captains had failed to do. As we all know he then went on to become Sri Lanka's permanent Captain in both Tests and ODIs since the World Cup.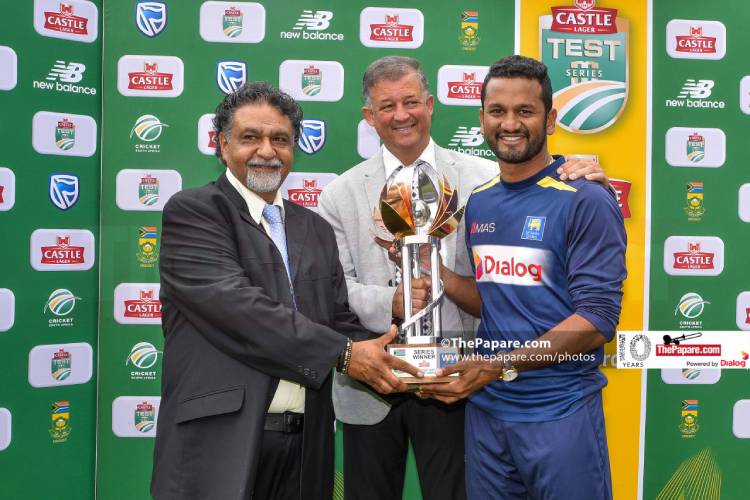 Interestingly, Lahiru Thirimanne as the stand-in ODI Captain against Pakistan in the recently concluded series did not have any luck as the previous stand-in Captains experienced. 
Australia's stand-in Captain however has now transformed to a proper leader and led his team to retain the Ashes in England last month. Parallel to his improvement, Sri Lanka has also made two people who first started as stand-ins, permanent and they have also showed signs of retaining their positions for a considerable time. 
We definitely can't expect another Mahela Jayawardene, but let's hope for some continuity. If things go wrong, we even don't mind another stand-in in the form of a Perera or a Fernando (we have quite a lot of them, don't we?), or even a Mendis to cause just another upset like what we've seen in these 10 months in 2019.