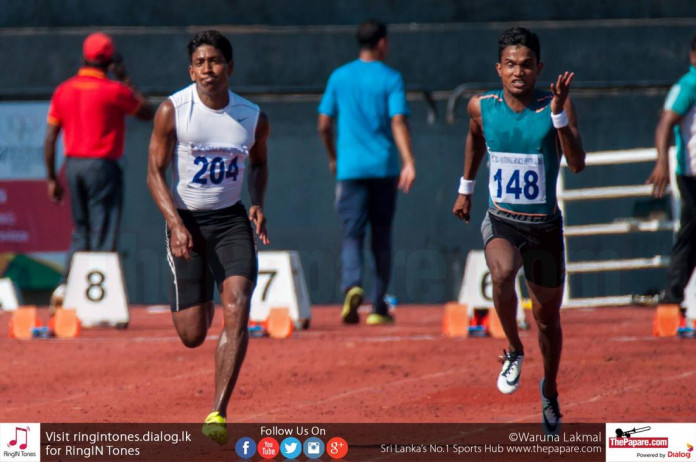 Champion sprinter, Himasha Eshan will represent Sri Lanka at the World Indoor Athletics Championship which starts on the 17th of March in Portland, USA.
Himasha Eshan won the 100 meters in 10.26 seconds setting a new South Asian Record at the recently concluded South Asian Games, clinching the gold medal.
The fastest man in South Asia has been given the rare opportunity by the Sri Lanka Athletic Association to participate in the World Indoor Athletics Championships this year.
He will be participating in the 60m event at the Championships.
 South Asia`s fastest, Sri Lanka's Olympic hope – Himasha Eshan 
"We've focused more on my speed and start since this is a 60m event and there is no margin for error," Himasha spoke to ThePapare.com about his preparations.
"The weather and the time difference in USA will be a huge challenge for me but I am hoping to do my best with the given opportunity," he added about the challenges he will face.
"There will be some of the best sprinters participating and this will be a good experience for me and I am hoping to break the existing Sri Lanka record in the 60m," Himasha finally added.
Himasha will be leaving for the USA on the 15th of this month.