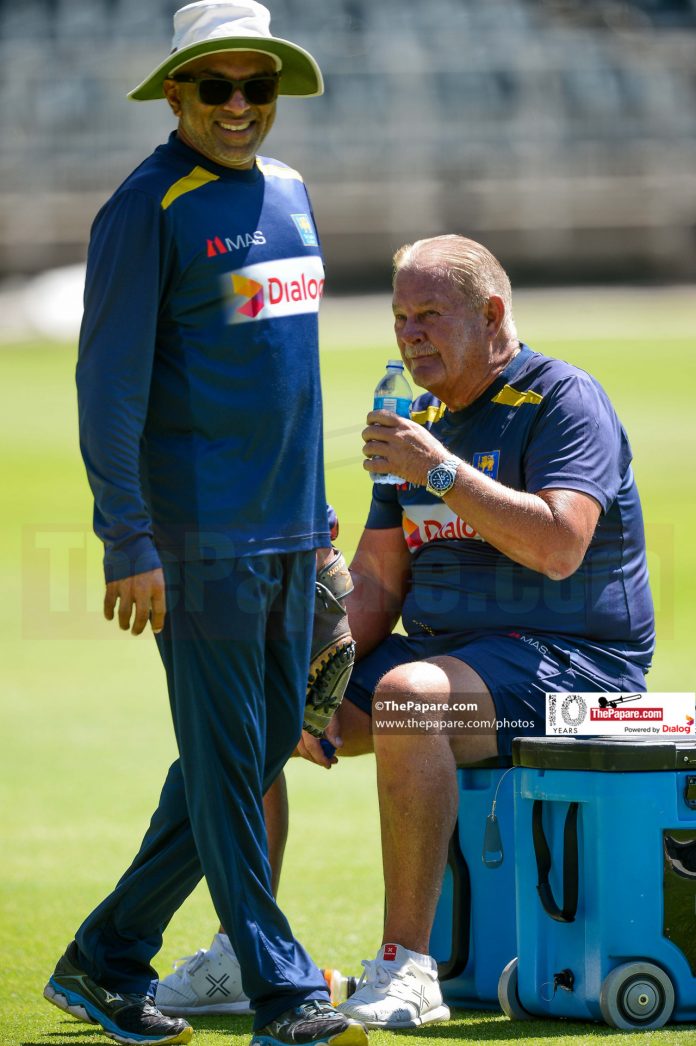 The management of Sri Lanka Cricket has decided to ask Sri Lanka Cricket national team Head coach Chandika Hathurusinghe to return to Sri Lanka right after the ongoing ODI series in South Africa.
The void that will be created by the departure of Hathurusinghe for the upcoming T20 series against the same opposition, will be filled by Steve Rixon, the current fielding coach of the team.
"He (Mr. Hathurusinghe) is advised to return to Sri Lanka after the final One-day International which is set to commence on 16th at Cape Town", Chairman of Sri Lanka Cricket Shammi Silva said exclusively to ThePapare.Com.
Under Hathurusinghe's coaching stint, Sri Lanka Cricket team have failed to display much progress in the past year and a half. Barring two tournaments, Sri Lanka has been beaten heavily in all the other tournaments and lots of criticism has been directed to the head coach.
Read More: Another day, another ODI loss for Sri Lanka
Shammi Silva also mentioned that SLC has signed a contract with Mr. Hathurusinghe till the end of World Cup later this year and he is being brought back to Sri Lanka to discuss the future plans ahead of the World Cup.
"It is true that Sri Lanka team has been losing constantly during his term. But this call back doesn't mean we are removing him from the head coach position. We (SLC) haven't even met with Mr. Hathurusinghe after we were nominated by SLC elections. Initially, he had planned to return to Australia for a vacation after the ongoing South Africa tour. The Sri Lanka team doesn't have any matches up to the World Cup from then. If we don't talk with him face to face now, we won't be able to find any time discuss the preparation for the all-important World Cup. Since there are only three T20Is remaining, his absence wouldn't be a big issue. We have already informed Sports Minister Hon. Harin Fernando about this as well" Silva added.
Video – අපේ පිතිකරුවන් basics හරියට කළේ නැහැ – ඉසුරු උදාන
Before the 2011 World Cup, Chandika Hathurusinghe had served Sri Lanka Cricket almost as a shadow coach and was appointed as the head coach in December 2017. His main responsibility was to groom the Sri Lanka team for the 2019 World Cup in England but during his tenure, Sri Lanka has only won 6 ODIs out of 23 played.
Meanwhile, Suranga Lakmal, who had returned to the island after the Test series will take the flight to the rainbow nation again as cover for Kusal Perera who was injured in the 3rd ODI in Durban.