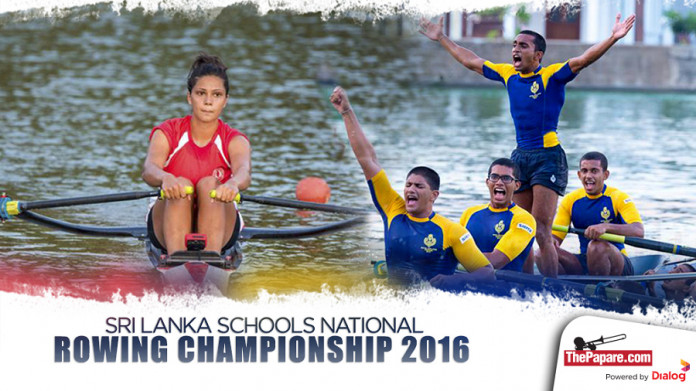 The annual Schools' Nationals regatta under the Sri Lanka Schools' Rowing Association (SLSRA) will start off this week from the 28th  October to 1st November 2016, at the Colombo Rowing Club.
As the rowing season for 2016 draws to an end with the Schools' Nationals, the teams will be put to their final test against each other as they row down to bag each category of events. Races will be held in many age groups, namely, under 13, 14, 16, 18 and 20. The under 13 and 14 age groups will feature single sculls (1X) and double sculls (2X), while the rest of the age groups will compete in single sculls (1X), double sculls (2X), coxless pairs (2-) and coxed fours (4+).
A large number of schools are due to compete at the Schools' Nationals, the big names being Royal College, S. Thomas' College, Ananda College, St. Joseph's College, Asian International School in the men's section and, Musaeus College, Ladies College, Bishop's College and Visakha Vidyalaya in the women's category. Schools such as Gateway International School, St. Peter's College, Nalanda College and Mahanama College is also expected to participate at this year's regatta.
Ananda College will be heading into this year's regatta as the defending champions in the under 18 and 20 categories while Musaeus College and Ladies College will be defending the under 20 and 18 categories respectively.
The first four days will be the heats of the races while the final day will host the finals of the races and the presentation ceremony.
Make your way down to the Colombo Rowing Club to witness the oarsmen and women take on each other to dominate the schools' rowing arena.