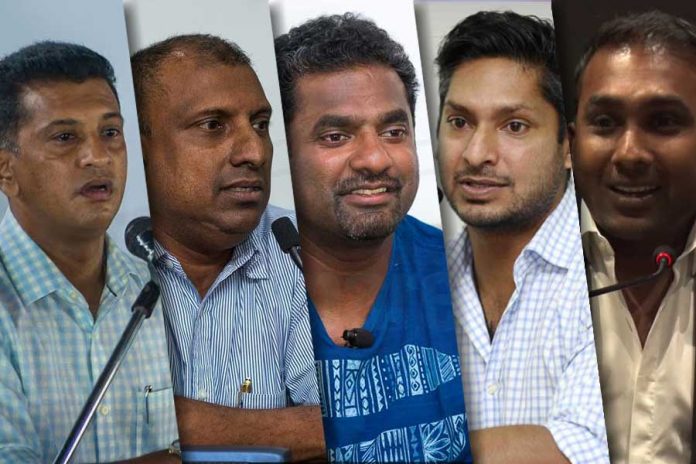 Minister of Provincial Councils, Local Government and Sports, Faiszer Musthapa has requested former Sri Lanka Cricket legends, Kumar Sangakkara, Mahela Jayawardene, Muttiah Muralitharan, Aravinda De Silva and Roshan Mahanama to be consultants of Sri Lanka Cricket (SLC) on matters related to cricketing areas.
>> For more Cricket News Click Here <<
In a letter addressed to the Minister, the Chief Executive Officer of Sri Lanka Cricket (SLC), Ashley De Silva together with the national selectors have emphasized the importance of having these legends on board to make vital decisions related to Sri Lanka Cricket.
Minister further said "As a result of the court order issued today, we will not be able to hold the SLC Board Elections as quickly as I thought we could. I am compelled to steer SLC to the best of my ability. In that context I will seek support of all. On the appeal made by the selectors, I will be requesting Sanga, Mahela, Murali, Aravinda, and Roshan to be consultants to SLC on matters relating to high performance of SLC."
The national selectors has also requested the services of Muttiah Muralitharan as an advisor to help the spin bowlers.
Last December, Mahela Jayawardene, Kumar Sangakkara and Aravinda De Silva drafted a special plan to uplift domestic cricket and handed over to then Sports Minister Dayasiri Jayasekara.