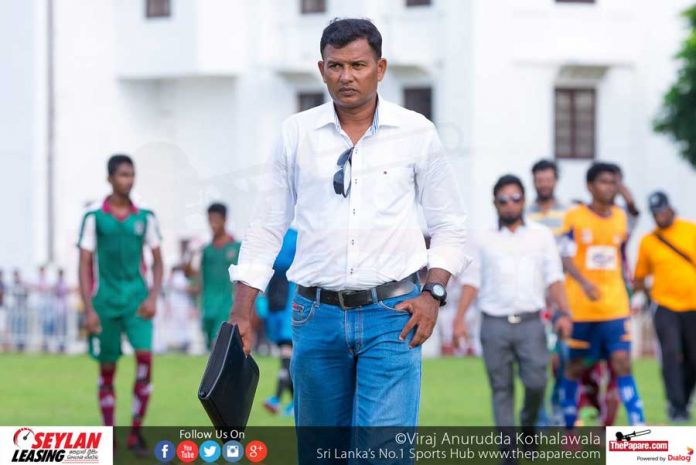 ThePapare.com reliably learns that Zahira College Head Coach Mohamed Roomy is on the verge of taking up the Head Coach position of Football at Royal College.
It is rumoured that Roomy, an old boy of the school, is unhappy that Football at Zahira College hasn't been getting the due credit and prominence after winning titles almost every year in recent times which has earned them the moniker 'Kings of Football'.
The Football Federation of Sri Lanka (FFSL) today (27th July)..
Royal College, who has been coached by former Sri Lanka captain Ashoka Ravindra, on the other hand earned promotion to U19 Schools' Football Division I in 2015 after winning Division II that year.
However, their stay in the top division has not been productive after two mediocre seasons, where they have failed to progress to the knockout stage.
Zahira has progressed to the knockout stage in the 2017 U19 Division I championship after finishing 2nd in the group which leaves the Maradana school without a coach for the quarter final stage.
Royal College put last year's penalty shootout demons..
Roomy, a master tactician, is considered 'Coaching Royalty' after leading Colombo FC to back to back Dialog Champions League titles (they are in the hunt for the third), while he is also touted for the National Football Coaching position.      
Mohamed Roomy took over as Head Coach of Zahira College in January 2010. Since then he has won multiple championships including the Kotmale Chox U19 Schools' Football Championship in 2014 & 2016, All Island Schools' Games U19 championship in 2011, 2012, 2014 & 2015 and the U19 Division I Schools' Football Championship in 2011, 2012 & 2014. Under his guidance many current Sri Lanka and club level players have also risen to prominence.