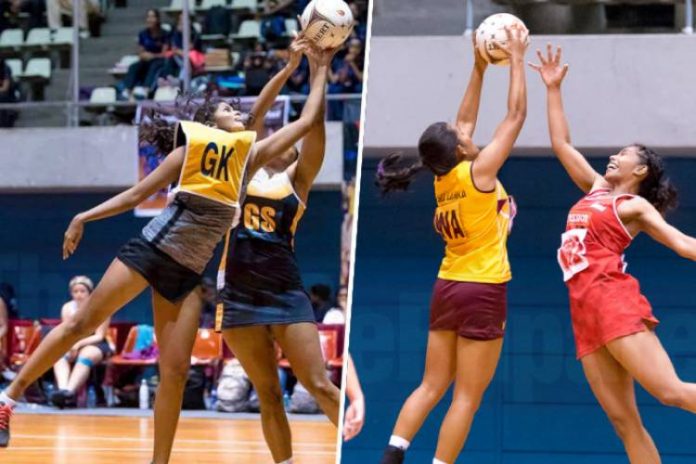 A Quadrangular Netball Tournament featuring Sri Lanka, Sri Lanka Youth, Malaysia & Kenya will be held from 8th-12th April at the Sugathadasa Indoor Stadium.
After winning the Asian Championships in 2018, Sri Lanka Netball are now on the road…
The tournament, organized by the Netball Federation of Sri Lanka (NFSL), will feature three national teams in Malaysia, Kenya and hosts Sri Lanka, along with the Sri Lanka Youth squad.
The tournament will be played on a round-robin basis, with each team playing 3 games, at the end of which the top two teams will battle it out for the championship while the other two teams clash in the 3rd place playoff.
In May 2018, the NFSL conducted a similar tournament featuring Singapore & PStar Netball Club which hugely benefited the National Team on their way to winning the Asian Championship after nine years, while giving much needed international exposure to the Sri Lanka Development Pool.
Read More: Sri Lanka Netball soars to top 20 in World Rankings
Sri Lanka Youth team will be participating in the Asian Youth Netball Championship from 29th June – 7th July in Japan while the National side will travel to England for the Netball World Cup which will be held from 12th – 21st July.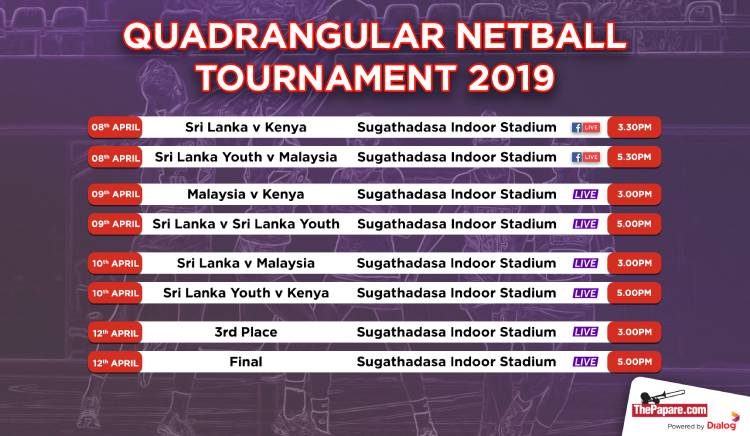 Stay with ThePapare.com as we bring you all the action from the quadrangular tournament LIVE from the venue. For match reports, previews and all things Netball, visit www.thepapare.com/netball
>> For more Netball News Click Here <<