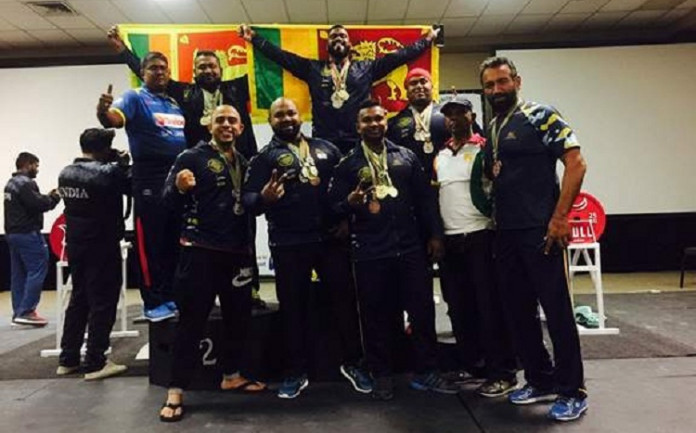 Sri Lankan powerlifters signed off from the Commonwealth powerlifting championship with a Silver and 2 Bronze overall medals at the classic powerlifting competition held today (17th) in South Africa.
Sri Lanka's overall Silver medal came through skipper of the tour Ransilu Jayathilaka, who established two new national records in the process. Competing in the 120+Kg category, Ransilu laid claim to the national record for the classic squat with a lift of 290Kg while he also laid claim to the heights overall weight clearence by an individual with a a total of 732.5Kg at the competition.
Read More: Commonwealth Powerlifting; Sri Lanka wins 25 medals
Darin Weerasinghe who competed in the 120+Kg category clinched overall bronze for his performance. Darin managed to enter the record books for the best classic bench press for a Sri Lankan during his lift clearing a magnificent 205Kg. Indika Paranagama was the other Sri Lankan Powerlifter to finish in the podium at the classic  competition earning a bronze medal in the 105Kg category.
Earlier in the competition Sri Lanka won a total of 25 medals at the equipped lifting meet which included 4 Gold and 3 Silver overall medals.