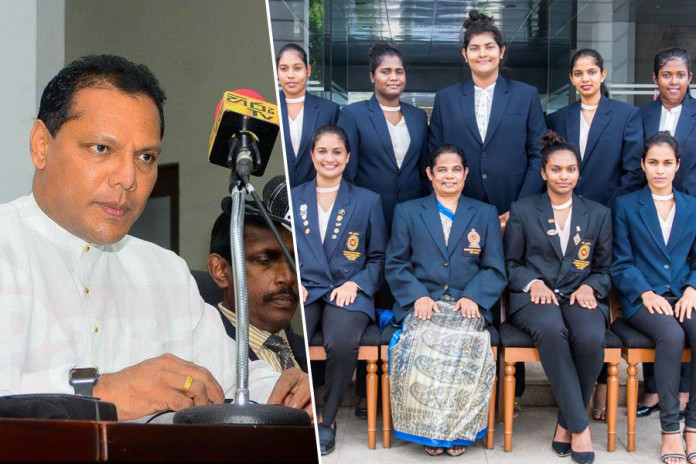 The Sri Lanka Netball Federation's elections are due to be held on the 30th of this month and the body has been rocked by the rejection of 5 nominees, ThePapare.com learns.
Amid the heated election period, Shereen Kumaratunge, who was a candidate for the post of President of the federation has withdrawn her name from the list of candidates, thus allowing Trixie Nanayakkara, who held the position in 2000 & 2001, to claim the Presidency uncontested.
Meanwhile, Lakshmi Victoria, who held the Presidency in 2013 & 2014 and was a candidate for Vice President has had her nomination among that of 4 rejected. The other rejected nominations include those of Champa Gunawardena, who vying for the post of Secretary, Shiromi Kuruppu, who was contesting for the post of Assistant Secretary, and also Padmini Horanage & Nimal Chandani De SIlva, who were contesting for the post of Treasurer & Assistant Treasurer respectively.
Hong Kong produced a clinical 2nd half performance to bag 3rd place with a 58-49 win against..
The rejections come in the face of complaints made by Trixie Nanayakkara's party to the Federation's election body two days ago (15th May).
As a result, Jayanthi Somasekaram and Thanuja Dissanayake have been appointed as Secretary and Assistant Secretary of the body, completely uncontested. The newly appointed Committee stated that they intend to fill the vacancies of Treasurer and Assistant treasurer in the coming days.
In addition to this, Sports Minister Dayasiri Jaysekara has decided to suspend the team that were set to tour Botswana to take part in the Youth Netball Championships between the 8th and 11th of June. He stated that he is disappointed with the team's fourth place finish in Korea, and that he will have an inquiry into the reasons behind the team's poor performance in the near future.