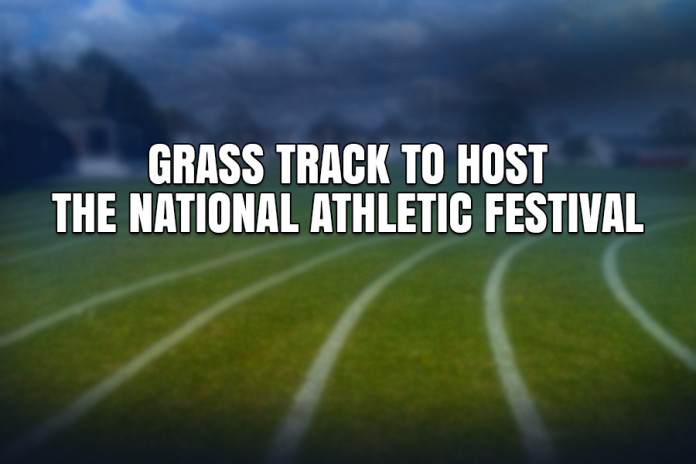 The Ministry of Sports has confirmed that the venue of the National Sports Festival has been moved from Ratnapura (Sabaragamuwa Province) to Matara (Southern Province).
Athletic events of the National Sports Festival was scheduled to be held at the newly laid track in Ratnapura from 15th to 18th September, but the decision to move the venue has come as a result of the delay in laying of the track due to complications in the tender procedure.  The festival will now be held at the Kotawila Sports complex in Matara that was opened last year and will be conducted on a grass track.
It is the second year that the National Sports Festival will be held on a grass turf, having held the last year's edition at the Duriyappah stadium, Jaffna. Sri Lankan athletes have been putting in the hard yards despite not having a track to train.  
Due to the complications in the tender process the Minister was compelled to recall the tenders for relaying of the tracks and the tender process will only be completed in July leaving not enough time for the track in Ratnapura to be completed. Lack of a proper functional track is also a massive concern given that Sri Lankan athletes will be competing in a number of international meets which will include the2nd Asian Athletic Championship, Asian Athletic Championship, IAAF World U18 Championship, Commonwealth Youth Games and IAAF World Athletic Championships lined up in the coming months.
Sri Lankan athletes who took part in the Asian Grand Prix secured 9 medals and all the medals came from running events where Indunil Herath won 2 gold medals in the men's 800m, Gyanthika Abeyratne won a gold and a bronze, while Nimali Liyanarachi won 2 bronze medals in the women's 800m. Himasha Eshan won 02 silver medals in the men's 100m.  This is an incredible result considering the fact that all these athletes train and prepare in the Island without a proper track to sharpen their skills against the other Asian athletes who have plenty of resources.
Despite the promise given by the Sports Minister at the closing ceremony of last year's National Sports Festival that the National Sports Festival this year will be held on a synthetic track the athletes will be compelled to give their best on the grass track at the Kotawila sports complex and will not have the luxury and the support a synthetic track offers.
With the athletes and their coaches making great sacrifices to usher back the era of Sri Lanka to be considered as a force to be reckoned with in the international athletic circuits we hope the relevant authorities will take quick action towards supplying the basic most requirement for an athlete of any country, a functional synthetic track that allows them to train and prepare for the international competitions.