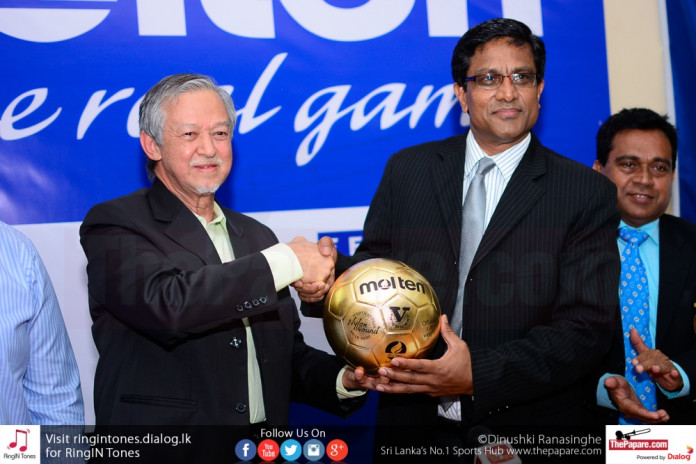 In an historic occasion the Football Federation of Sri Lanka signed the agreement with representative of Molten to ceremoniously announce that Molten will be the 'Official Match Ball Partner' of FFSL for the next three years.
 Photo Album – Molten – Official Match Ball Partner with FFSL 
By this, Molten will provide competition balls to FFSL to the value of Rs.6,500,000/-
This may be a very important boost for the development of the game in Sri Lanka, as quality balls will be used extensively in training as well as matches thus ensuring that the players are able to experience real quality for the real game.
Founded in 1958, Molten is the world's largest ball manufacturer in addition to having strong businesses in Automotive Parts and Healthcare products and Industrial products. Molten has been the official basketball for the Olympic Games in Los Angeles (1984), Seoul (1988), Barcelona (1992), Atlanta (1996), Sydney (2000), Athens (2004), Beijing (2008) and London (2012) and will be for the Rio Olympics as well.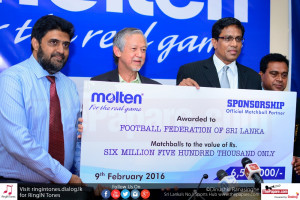 Molten is also the official ball to many Asian countries and with this partnership with FFSL, they plan of bringing quality sports equipment to Sri Lanka as well.
Mr. Ahmad Bakar representing Molten said "It is indeed an honor to be here today representing Molten in the signing of the landmark agreement with FFSL. We are confident that with this gesture Sri Lanka Football will be able to improve to the required levels."