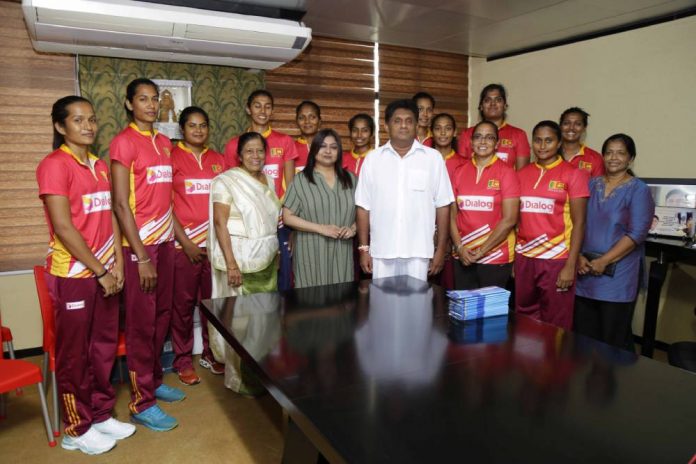 Minister of Housing, Construction & Cultural Affairs Sajith Premadasa came forward to sponsor the air tickets for the Sri Lanka Netball Team who are on a tour to Botswana ahead of the World Cup.
The Sri Lanka Netball Team is currently touring Botswana in preparation for the…
The tickets cost a total of Rs. 3,568,500/- for the 12 players and the three officials, which was funded by the Minister's personal fund and as well as from other donors.
The 2018 Asian Netball Champions are in preparation for the 2019 Netball World Cup which will be held in Liverpool, England in July.
Speaking at the presentation Minister Sajith Premadasa said;
"If we are to take Sri Lanka sports to a professional level, politics should be taken away from sports. If politicians are involved in sports, then it becomes a wound that never heals."
He further urged the responsible authorities to cleanse sports from politics and asked the politicians who are involved in positions in sports to resign and give the opportunity to suitable people to develop the sport.
Related Coverage;
On behalf of the team, Sri Lanka skipper Chathurangi Jayasooriya thanked the Minister for his kind gesture which he promised to fulfil in a meeting with the Netball Team a couple of months back.   
>> For more Netball News Click Here <<