A fitting final awaits in the Men's Open Singles category of the Colombo Championships Tennis Tournament 2019 as Sharmal Dissanayake and Dineshkanthan Thangarajah qualify for the Main event.
Anjalika and Rukshika to vie for Women's title
A familiar fixture in the Men's Open final in majority of the top-grade tournaments, Sharmal Dissanayake and Dineshkanthan Thangarajah will meet in a top final clash for the second time this year. 
Not long ago, Sharmal Dissanayake ousted Thangarajah off his throne at the Clay Court Nationals. And now, the latter is up for redemption.
Sharmal Dissanayake started the tournament as the tournament top seed in the 64-man draw. His journey through to the final was a breeze, not letting up many games to his opponents. 2nd seed Thangarajah, however was made to sweat by 5th seed Akila Vimukthi in the quarterfinal but powered through to claim his spot in the final. 
Photos : 104th Colombo Championships – Day 7
Nevertheless, the top two seeds take center stage on the 17th July for the Men's Final title of the 104th Colombo Championships. Stay logged onto ThePapare.com for results, news, photos and highlights from the tourney!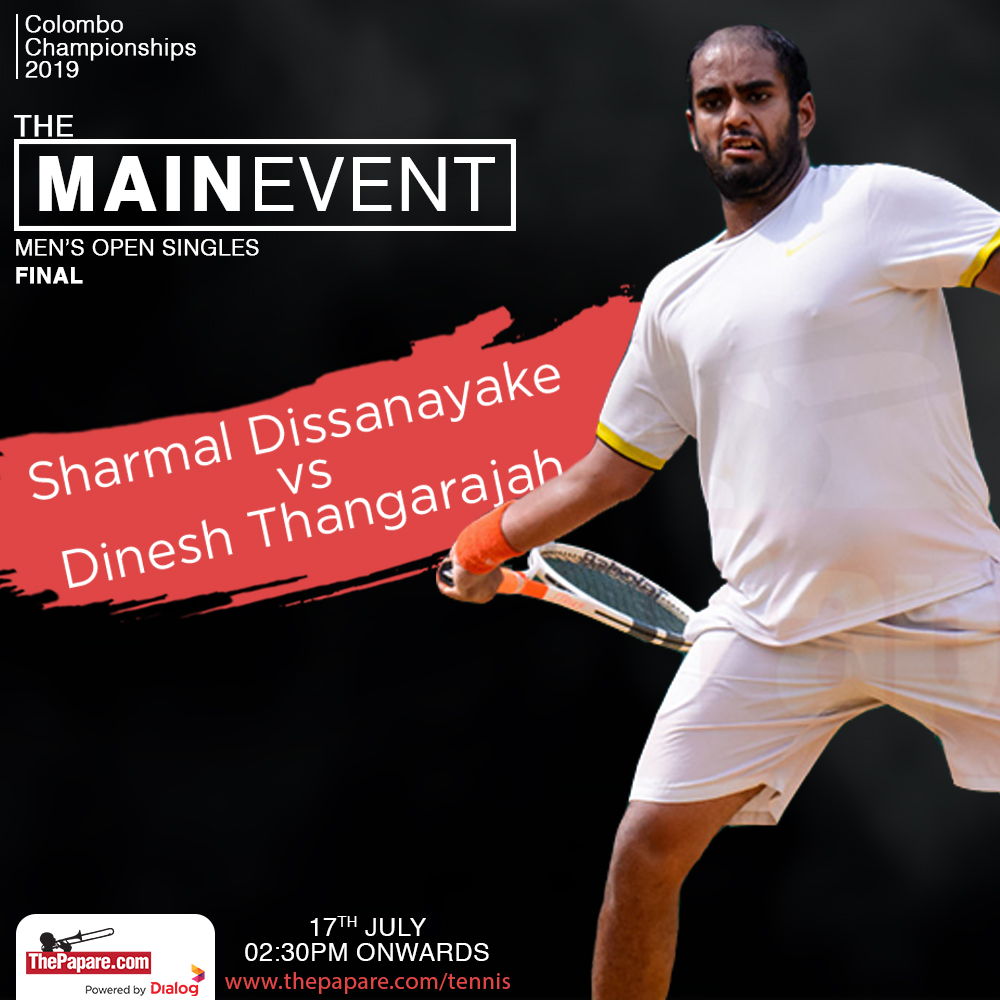 >>Click here for more Tennis<<