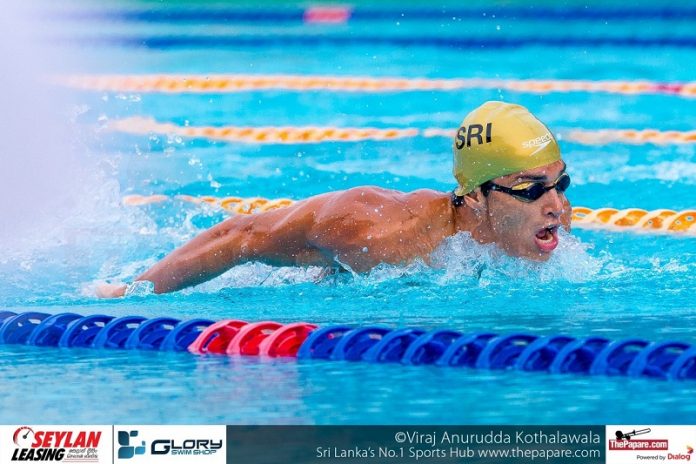 Matthew Abeysinghe secured 9th place in the overall rankings of the 100 yards Men's Freestyle and finished 18th overall in the 200y freestyle event at the recently concluded 2017 Winter National Championships held in Ohio, USA.
Sri Lanka's star swimmer and South Asian Games medalist Matthew Abeysinghe qualified for the 2016…
Matthew Abeysinghe competed with the likes of Olympic gold medalist Nathan Adrian and world champion Michael Andrews at the USA Winter Swimming National Championships which was held from 29th November to 2nd December. Abeysinghe coming off an injury, faced off in the two favorite events the 100 and 200 yards Mens Freestyle.
Abyesinghe finished first in the B final of the 100 yards Free with a time of 44.04sec and was closely followed by Nathan Christian who finished at 44.21sec.
Abeysinghe managed to claim 3rd place In the C Final Men's 200y Freestyle. After leading the pack at the half mark with 47.52sec on the clock the latter half proved challenging for the recovering stallion pushing him to third place right behind the winner and runner up Brayden Seal and Ryan Vandermeulen respectively.
The two feats are a slow yet steady comeback for Abeysinghe while recuperating from injury and we wish him a speedy recovery.