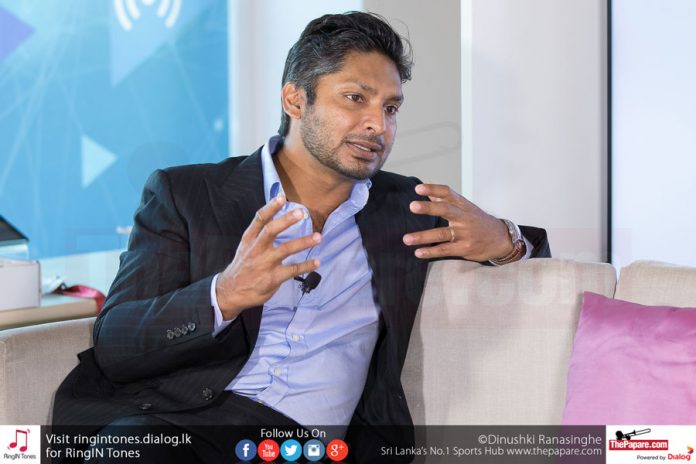 Former Sri Lanka skipper Kumar Sangakkara has been nominated as the Sri Lankan Of The Year' (SLOTY) for 2019 by Pioneering business magazine LMD.
Sangakkara who is the current president of MCC, is only the second Sri Lankan to win the annual award twice after Lakshman Kadirgamar.
Read More : Kumar Sangakkara takes office as MCC President
Kumar Sangakkara was first nominated not for necessarily his obvious cricketing prowess; it followed his sterling oration at the home of cricket in 2011 where the then 34-year-old was invited to deliver the MCC Spirit of Cricket Cowdrey Lecture.
Read More : Kumar Sangakkara to represent MCC in Galle
"LMD's Sri Lankan Of The Year 2019 Kumar Sangakkara is a true son of the soil and among the noblest citizens of them all; a living cricket legend who's done the nation proud. He is one of a handful of Sri Lankans whose eloquence stands out in any part of the world." said LMD
It further added: "Kumar Sangakkara has worn the hat of Sri Lanka's foremost image builder or brand ambassador for a decade and more, and inspired Sri Lankans from all walks of life, all ethnicities, all faiths and much more to keep their faith in our precious land."
"We're inclined to say that if not the world, LMD's 2019 Sri Lankan Of The Year has changed his country like few others have done – and may he go for strength to strength… for the sake of Mother Lanka,"