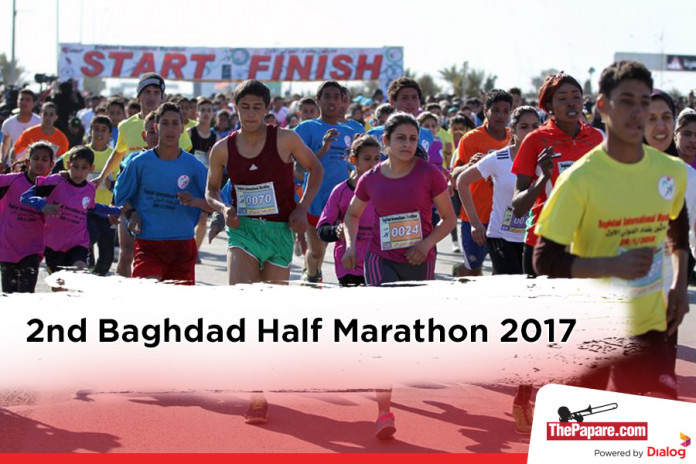 Two Sri Lankan marathoners, Kumar Shanmugeswaran and Sajini Wickramasuriya will take part in the 2nd Baghdad half marathon scheduled to take place on the 04th of February in Baghdad, Iraq.
The inaugural "Baghdad Marathon" was held last year in an attempt to lift the city's reputation and to showcase that it can be a place that is capable of hosting events that foster the spirit of athletics. Running was a popular sport in the country in the 70's and the 80's but the numerous conflicts that have plagued the country since has deprived the Iraqi athletes of opportunities to compete on home soil.  Last year's race although named a marathon only covered a 10km distance and was attended by over 2000 athletes with the majority of the competitors from Iraq around 30 foreign athletes from Syria, Egypt, Ethiopia, Somalia, Yemen and Lebanon. This year the organisers have made it a half marathon that would cover a distance of 21.097Km and are expecting an increased number of foreign athletes for the race.
Sri Lanka will be sending one male and one female athlete for the half marathon. The two marathoners have been selected on the back of their performances at the 2016 LSR Colombo Marathon.
26 year old Kumar Shanmugeswaran from Hatton clinched top spot in the LSR Colombo half marathon with a time of 01:10.12 and will be looking to improve on his time at this outing.
Sajini Wickramasuriya aged 24, finished the LSR Colombo half Marathon in second place behind the Kenyan Naomi Munukui with a timing of 01:27:58.
Upali Liyanage will travel as the coach /official of the two athletes and the team will depart the country on the 03rd of February.