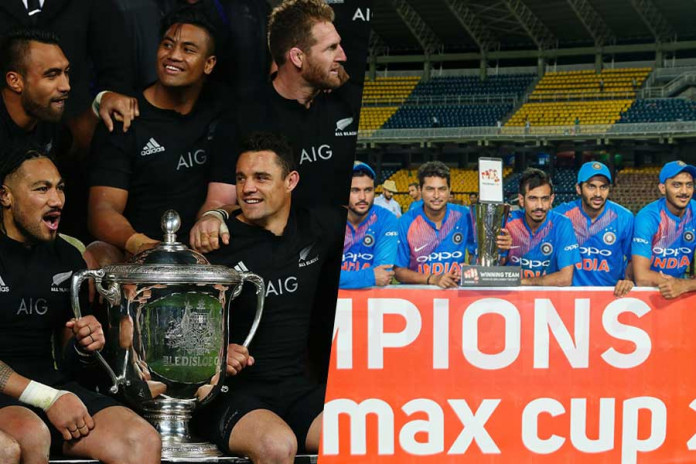 Sri Lanka Interim Head Coach Nic Pothas has compared the current Indian Cricket team to the great All Blacks rugby unit at the end of one of the worst home series for the islanders.
"When you look at the way they go about their work and the culture that Virat has created within that team, it's very, very impressive. I'm sure it's a great compliment to him, but it's a fact. You look at their team and they are very All-Black-like. There's a lot of respect for the facilities, there's a lot of respect for the opposition. They are very ruthless in the way they go about their work. Their work-ethic is immense. They are what a lot of teams aspire to be. The most important thing for us is learning from our mistakes, but most importantly, learning from them." Pothas stated after his team failed to defend 170 runs in the only T20I.
Virat Kohli produced yet another stellar batting masterclass as India defeated Sri Lanka by..
With the 7-wicket win on Wednesday night, India completed their most successful tour of Sri Lanka, winning all 9 games across all 3 formats. This is only the second instance of a side sweeping its opponents in all three formats in a series. Australia had wiped out Pakistan in 2009/10 where they whitewashed them in three Tests, five One-Day Internationals, and the one-off T20.
"If you take a young team to South Africa where they prepared the conditions to suit themselves, it's going to be very, very tough over there. A lot of good things were done in South Africa. Yes, the results didn't go our way. And yeah, at some point you've got to put your hand up and say: "Look, this is the string of results. We need to look forward and get better." We've spoken about the consistency. We've got a lot of good players in this team. It's just a matter of giving them the confidence and the belief that they are very good players and will become world-class players." Pothas further said.
හිටපු ශ්‍රී ලංකා ක්‍රිකට් ක්‍රීඩක සහ වර්තමානයේ ICC විනිසුරුවරයෙකු ලෙස කටයුතු කරන කුමාර් ධර්මසේන…
Virat Kohli who struck a calm, composed 82 became the second player to score 1000+ runs in chases in T20Is after Brendon McCullum.