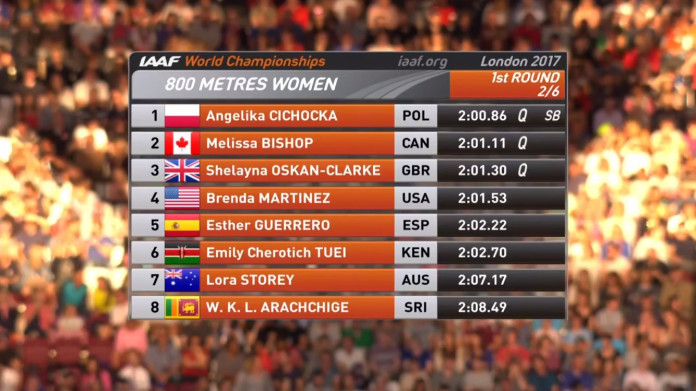 The Sri Lankan 800m runner, Nimali Liyanarachchi bowed out of the IAAF World Championships today (11th) after finishing last in her heat at the games in London.
Nimali took part in the second heat of the 800m competition and was placed last with a time of 2:08.49 running in the 7th lane. It is not an impressive time by Liyanarachi, by even her own standards as she has a personal best time of 2:02.58 which was achieved at the national trials in Diyagama at the national qualification trail held prior to the Asian athletic championship.
Nimali qualified for the World Championship as the continental winner winning the title at the Asian Athletic Championships in Odisha, India last month, coming in ahead of compatriot Gayanthika Abeysekara. Liyanarachi was reported to be having trouble with a leg injury that she aggravated  during the Asian Grand Prix a few months ago. Despite this, she proceeded to take part in the Asian Championships after opting for rehabilitation instead of rest.
Francine Niyonsaba of Burundi, running in the 6th heat, registered the fastest time in the heats of the event, coming in at 1:59.86.