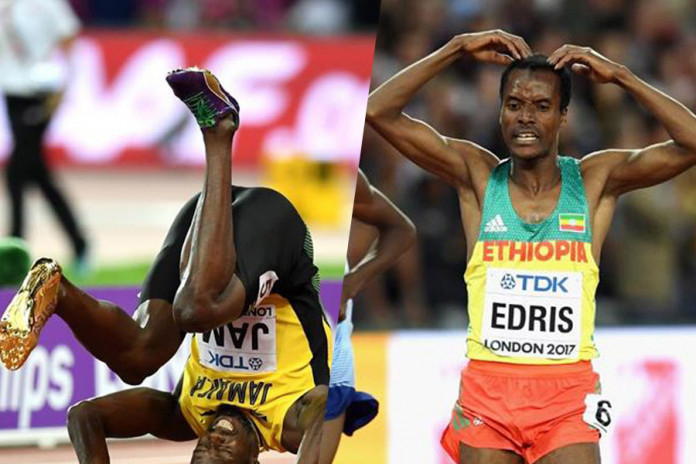 The 16th edition of the World Athletic Championship concluded yesterday (13th) in London. Termed as the most compelling and competitive championship of all time the ten day competition was filled with intense competition amongst the world's best athletes.
Team USA stormed to the championship with a total of 30 medals well ahead of Kenya who was placed second with 11 medals. This is the 6th occasions the Americans have won the title at the World Championships.  It's a record tally for the Americans with 10 gold medals in the mix. 31 year old Allyson Felix equaled departing Bolts tally of 11 gold medals at the competition and holds the record for the overall tally winning 16 medals.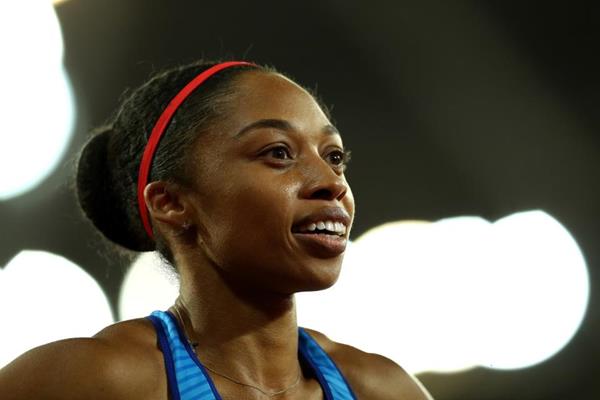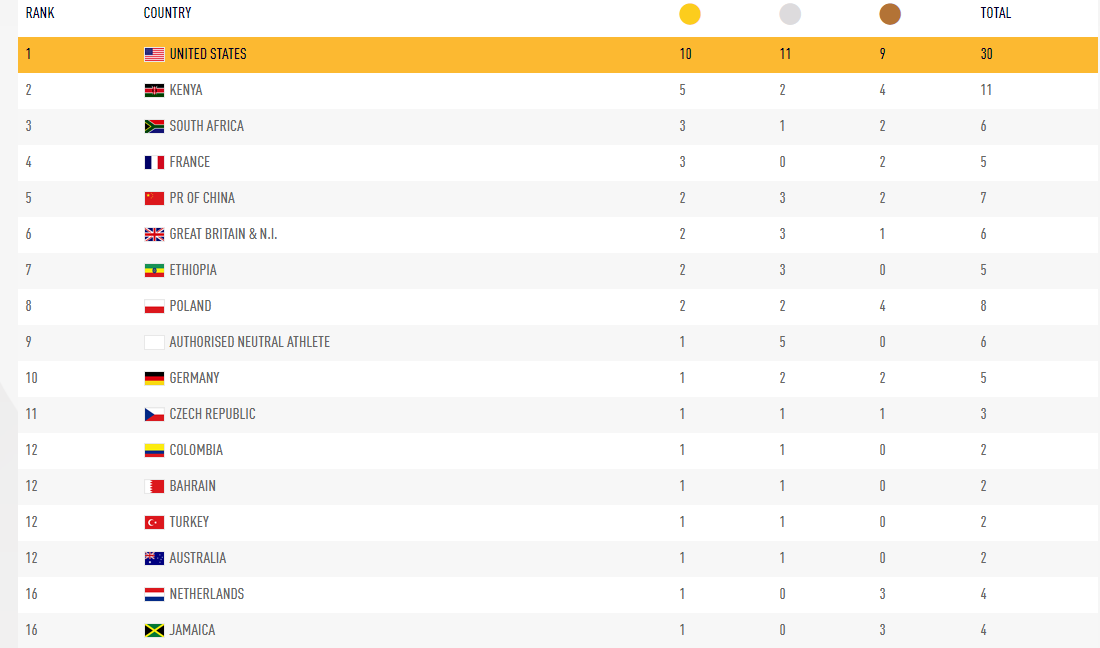 It is no secret that this year's competition revolved around the Usain Bolt's retirement from the game. The greatest athlete of all time had to be satisfied with a solitary bronze medal in the men's 100m, where he surrendered his title to longtime rival Justin Gatlin of USA.  Bolt who took part in his final race, running the anchor lap of the men's 100m final could not finish the race as he went to the ground clutching his left hamstring, which was reported to have cramped up mid race. The Jamaican maestro received the baton placed third in the race and could only complete 20m in the straight before collapsing on the track. It was an emotional sight to see the greatest of all time crossing the finish line of his last race, limping with the help of his teammates. It was a bitter sweet moment for the packed stadium as Great Britain defied all odds to win the 4X100 gold ahead of USA, while Japan won  their first bronze medal.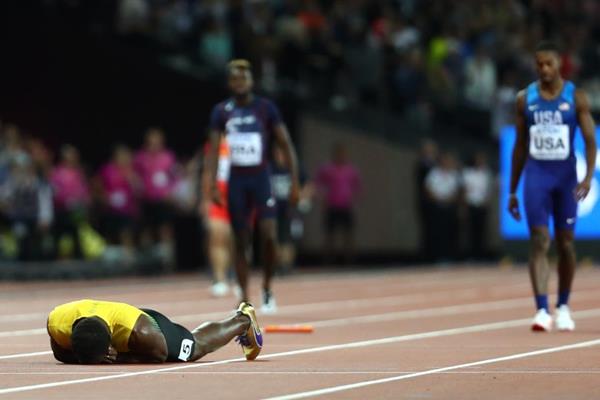 Bolt was not the only athlete who had his farewell party sabotaged. Great Britain's Mo Farah also had an anti-climactic exit from the world stage. Farah who clinched gold after a terrific run on the opening day to win the men's 10000m , was the favourite to win gold in the 5000m which was his final race. Having won the double in the previous edition, the packed stadium roared in support of the most decorated British athlete of all time in the home straight but the Ethiopian Muktar Edris piped Farah to the finish line to clinch gold. Farah who was placed third entering the final lap, was too far back to start the final sprint and had to settle for silver. Mo crashed to the track immediately after the race, in total disappointment. Several competitors tried to console the34 year old veteran to no avail. Farah who later recovered, celebrated with a victory lap with the whole family and was given a thundering applause by the packed stadium.