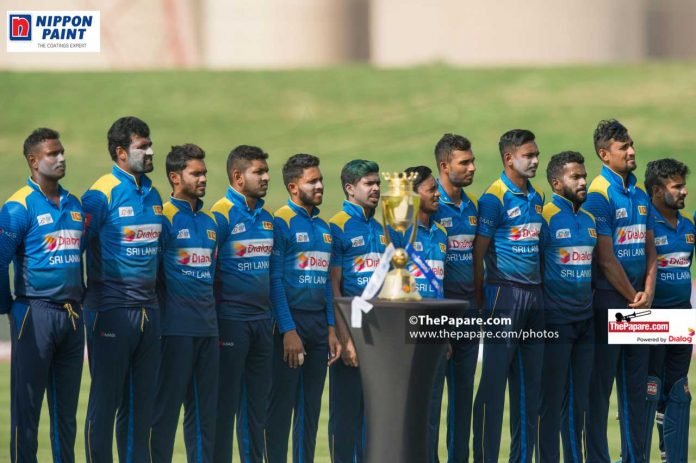 Sri Lanka crashed out of the 2018 Asia Cup after being handed a thrashing by Afghanistan, to whom they lost for the first time. This loss will also go down in history as the first Asia Cup in which Sri Lanka didn't face either India or Pakistan.
Sri Lanka did well to pull back things by restricting..
Sri Lanka placed alongside Bangladesh and Afghanistan in Group B, without a doubt had the edge of finishing as the top team in the group. Yes, they've lost to Bangladesh in the recent past, but considering the fact that they beat South Africa in the last two ODIs they played quite convincingly, Sri Lanka walked into the tournament with confidence.
If we leave all the past records, clashes and performances out of the equation, after just the first 2 overs of the Sri Lanka vs Bangladesh match, Sri Lanka were hot favourites to beat Bangladesh.
Considering the dream start provided by Lasith Malinga and Suranga Lakmal, the place where Sri Lanka find themselves after the two group matches is just unbelievable, for a Sri Lankan fan it's such a difficult pill to swallow.
Bangladesh were more or less buried when Malinga sent Liton Das and Shakib Al Hasan back to the dressing room and then Tamim was forced to retire hurt with a broken wrist a few deliveries later. However, from that moment onwards, nothing really went Sri Lanka's way.
As Sri Lanka announced their new low in international cricket, let's take look at 5 main aspects in which they failed,
Kusal Mendis – W0W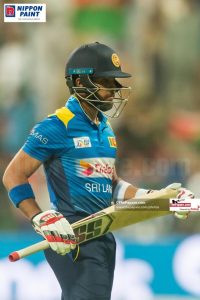 The highly rated batsman, regarded as Sri Lanka Cricket's future and a batsman highly praised by Sri Lankan great Kumar Sangakkara, Mendis' record in the two matches reads simply as, W0W.
Sanga on Kusal Mendis: Kusal Mendis has a lot to offer Sri Lanka
Kusal, who opened the batting in both games, made a golden duck in the first match and a 2-ball duck in the second match. Interestingly, in both games he was dismissed in nearly identical fashion.
This was also the first time in his career where he opened the innings in ODIs.
Mendis has been at 3 for most of his career but has an impressive average of 47.20 batting at 4 in 6 innings (his average at 3 is 29.16 in 38 innings).
Looking at his records at different batting positions, it is quite surprising that he was sent as an opener with the likes of Kusal Perera, Shehan Jayasuriya and Niroshan Dickwella in the squad.
Nevertheless, no excuses for Kusal Mendis, he seemed to have forgotten the basics of batting, play with a straight bat!
An epic century by Mushfiqur Rahim helped Bangladesh..
Running between the wickets – Yes Yes, No Noooo, Ayyo!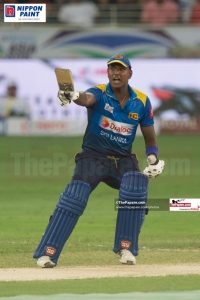 Having so many weaknesses already to work on, Sri Lanka showcased their latest woe during the Asia Cup. Running between the wickets, something most of the other International teams work really hard on and maintain very high standards with, seemed to fall apart for Sri Lanka.
Three disastrous run outs in two games really summed up Sri Lanka's problems at the moment. Skipper Angelo Mathews was the culprit with late calls on two occasions as he ran out Dasun Shanaka in the Bangladesh match and Shehan Jayasuriya in the Afghanistan match.
Angelo Mathews in particular has seemed lethargic when running between the wickets, of late. Having his recent string of injuries at the back of his mind, he seems to be more cautious while moving in the field.
This in turn has affected his running between the wickets, with the non-striker often ending up on the receiving end due to Mathews' indecision. Him being the captain and a key batsman, a solution will have to be found before it's too late.
Worst fielding ever?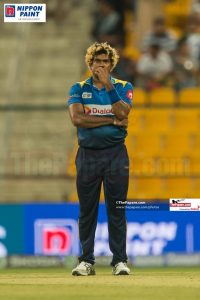 It all started on the 3rd ball of the 5th over against Bangladesh. A new batsman, Mohammad Mithun, with his team effectively 3 wickets down for 6 runs, provides Angelo Mathews a chance off the bowling of Lasith Malinga, it goes down.
In the same over another catch is put down at fine-leg by Amila Aponso. Fortunately (or unfortunately) the ball was called a no-ball. A few overs later another one goes down, giving Mushfiqur Rahim a reprieve. Later in the innings the best fielder in the Sri Lankan team, Dhananjaya De Silva drops an easy return catch. Needless to say, both Rahim and Mithun made the most of it.
Now in a must-win situation against Afghanistan, do they change? They drop more catches, misfield the ball, business as usual.
This has been Sri Lanka's routine in the matches in the recent past. Yes, they are a very capable bunch of fielders, we did witness it during the few matches they won against South Africa last month. They even pulled off some blinders in the Asia Cup, but the overall standards of fielding were below par.
The fielding in the two Asia Cup matches was bizarre. Usually when you are in a do or die situation, you are pumped up and tend to throw yourself at every ball, but it wasn't the case with the Sri Lankans.
A country which has built a reputation for its quality in fielding has let its standards down.
Sri Lanka will definitely have to be more purposeful and observant in the field to gain better results in the future.
Read: Sri Lanka's most memorable Asia Cup moments
Lack of confidence
Sri Lanka playing with lack of confidence was the most surprising thing out of all. They were fresh after some good wins against South Africa back at home. They were up against Bangladesh and Afghanistan, two teams against whom they have a dominant record.
As mentioned before, Sri Lanka were well in control against Bangladesh after some early strikes, but still they looked lacking in confidence. What really are their fears? What are they short of?
Their dismal show of batting clearly depicted their confidence levels. Cricket is all about knowing your abilities and limits, reading the situation, handling the pressure and playing according to it. So when you are not confident of what you are doing, you end up playing ugly, exactly what happened with the Sri Lankans in UAE.
They lacked confidence in their abilities, which they have in abundance. In the first match their belief in them rotating the strike, closing the target slowly and reaching it accordingly was never to be seen. Instead they were so unsure of themselves, they went after every ball with the intension of reaching the target as soon as possible.
Predators to Prey?
Although Bangladesh are ranked above Sri Lanka in ODIs and Afghanistan have gained Test status, Sri Lanka is a team who are always expected to beat them. Such is the reputation Sri Lanka have built in the world stage over the years.
Sri Lanka have lost 8 matches to Bangladesh, Zimbabwe and Afghanistan during the past 2 years. Overall Sri Lanka have lost only 20 matches against the above teams and Kenya, since they lost to Zimbabwe back in 1994.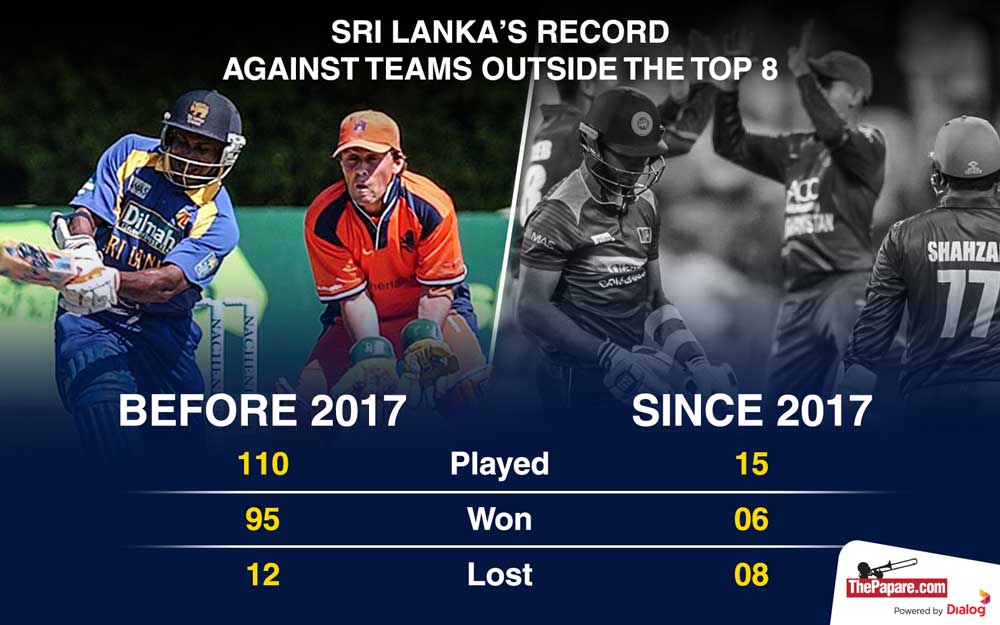 The breakdown of the above stat shows as below,
From 1994 – 2016: Sri Lanka have lost 12 matches to teams outside the top 8

From 2017 – Present: Sri Lanka have lost 8 matches to teams outside the top 8

12 Matches in 22 years has turned into 8 matches in 2 years. What a turnaround!
Interestingly Sri Lanka have won just 6 matches against these "minnows" since 2017. The match they lost to Scotland doesn't count in records either.
The stat that suggests Sri Lanka as a minnow basher in the past is because Sri Lanka have won 95 matches against such teams before 2017.
But now, they aren't the predators anymore, they've turned into the prey!