In the iconic words of Shakespeare's MacBeth, referring to his most recent battle where foul, because he lost and fair, because he won. The Junior Tuskers–sevens can more or less say the same, after their latest weekend in the Asian junior circuit at Kings park in Hong Kong for 2018.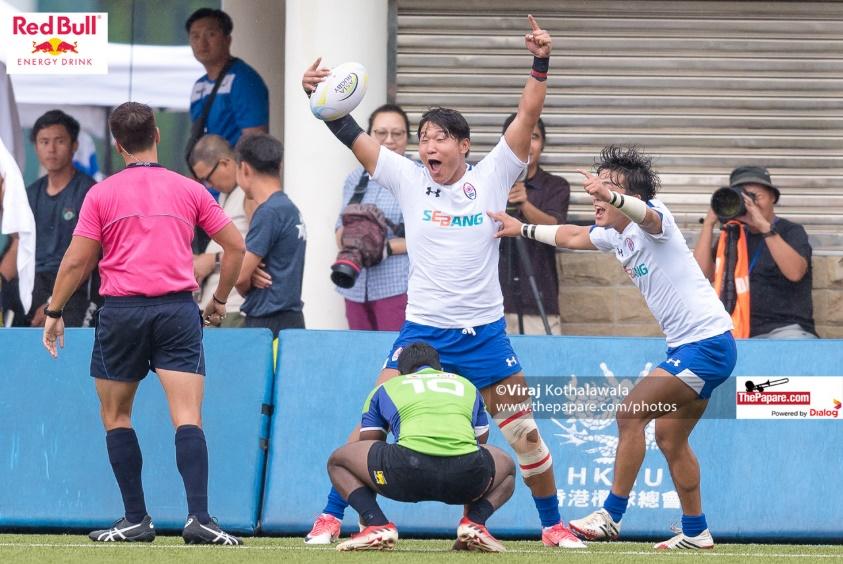 Read more : Boa-Athu 
They went into the competition, bullish and hopeful of going all the way, possibly beating Hong Kong and winning the silverware. It wasn't so and it was the hosts, who eventually went onto win their own party– beating South Korea in a tense final.
It was a heart stopping sudden death loss to South Korea after a 17-17 draw on full time, that too thanks to a try conceded on full time. It was a nail biter to the end and a gut-wrenching opportunity lost, and probably victory lane. A telling few errors and a game changing yellow card on Royalist Thulaib Hasaan, tilted the balance in the favor of the Koreans.
You might also like:
Then, having to beat Singapore in the third-place play-off, who fielded a few larger than your average nineteen-year-old in the form of expat college students. It was the Junior Tuskers second win over them inside six hours of competition.
This team went into the tournament with four half backs and no regular forwards from the fifteens format. It was a bit of a double-edged sword. Signaling intentions of fast, open, quick play off the almost every facet of the game and not willing to engage in collisions or ruck recycling. It was a risky option but it would pay dividends, at times and well, almost.
The ruck and collision area was to be their undoing. As the contest heated up, the bigger and stronger teams as in the semifinal dominated to turn over possession by sheer physicality and pressure on tackled players.
As there were no forwards by choice in this twelve-man party, it was only Dinuk Amarasinghe who had any statue of equality against the ever imposing Singaporeans, Koreans and then Singaporeans-again.
At times, it looked as if it was a motley crew of middleweights, a few bantamweights, a couple of cruiserweights with one heavy weight in the ex-Anthonian battling in the super heavyweight division. In theory, the Junior Tuskers were punching way above their weight in the physicality stakes.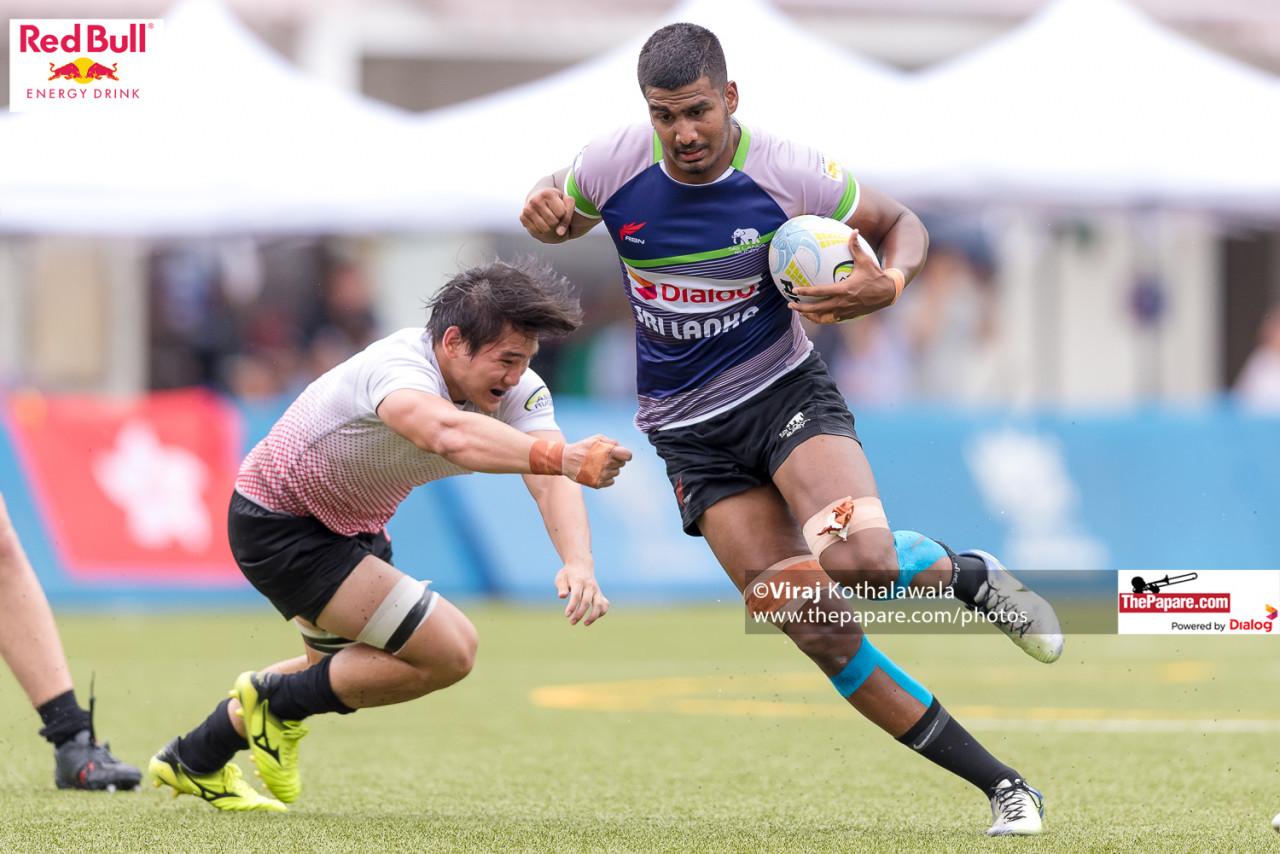 Over the two days of rugby there were some spectacular tries scored. Almost every player in the back division got into it, some more than others for sheer tenacity and individual brilliance. They were delightful to watch when everything went to plan or pulled a mercurial rabbit out of the Hong Kong sky. There was a sense of panache which we have now come to expect.
So, what do we know after this very entertaining first stop of age grade Asian sevens?
---
Fortune (almost) favours the brave
Well, in the words of Ennius, it almost came good for Sri Lanka. Looking to spread the ball far and wide from almost every opportunity, they did exactly that. It brought about a mixed bag of results at first and as things got going, we witnessed some spectacular tries to go with some unspectacular handling errors.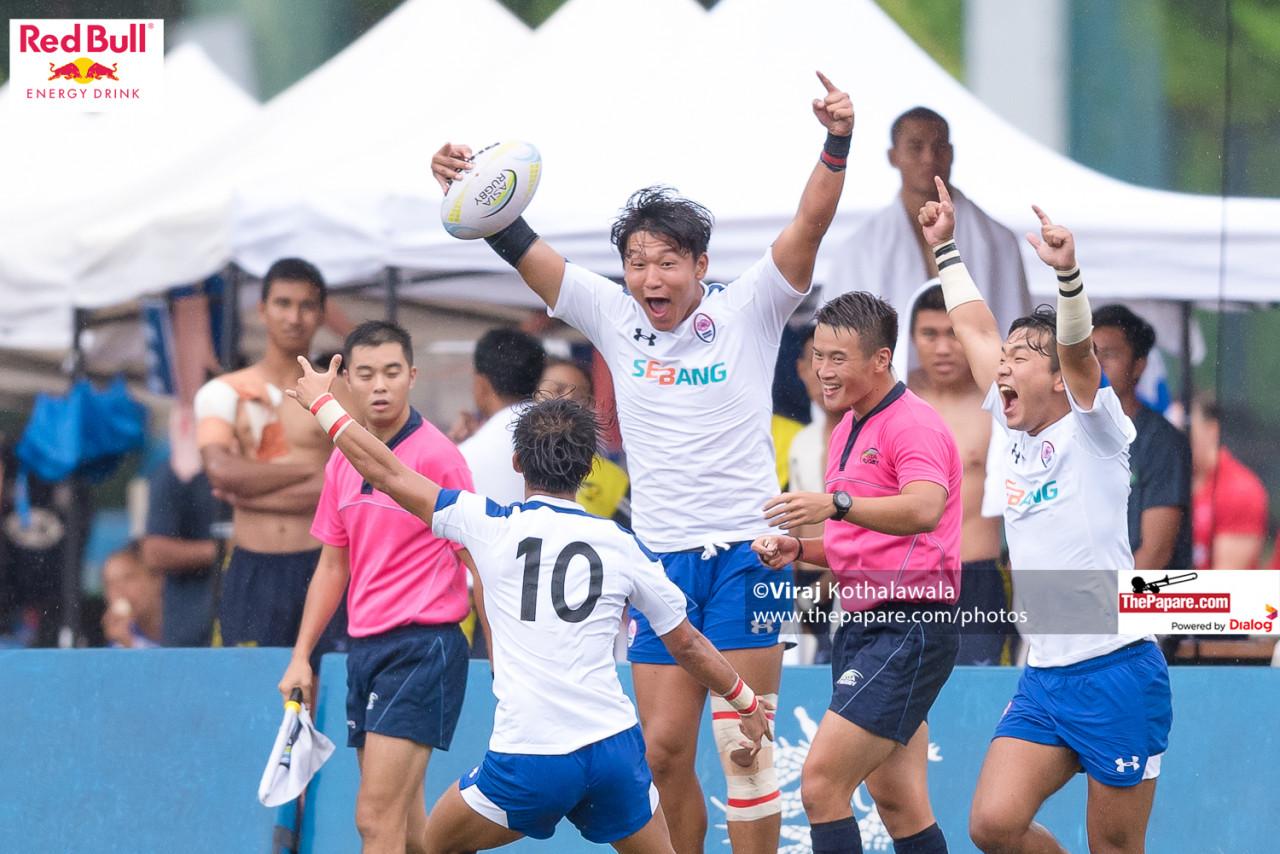 To make matters difficult, a torrential downpour and wet weather in HK made for a ball which felt like a bar of soap. Undeterred, as the very first try against China suggested, the juniors went on their merry way. Fast ball off a line out, down the line with flat-quick hands where skipper NHk dotted down. It was that simple.
It then started to look mouthwatering when the gaps opened up and fast men out wide got their shot at opening up their turbo charged engines. However, with this style, came a risk to reward ratio which went 49-51 against Sri Lanka (overall). Again, much thanks to unforced errors when trying to play sevens rugby at seven thousand revs per minute.
They had their chances, they were many– especially in a semifinal loss, losing the ball on too many occasions. They were brave but eventually, their luck ran out in the shadows of the winning post.
It was almost as if they were looking to gamble set phase probability against happy go lucky– lady luck, up the road at Sha Tin race course. In this instance, there was only going to ever be one loser. Unfortunately, it was Sri Lanka. Fortune didn't quite favor this very brave bunch.
---
Butter fingers and dropped catches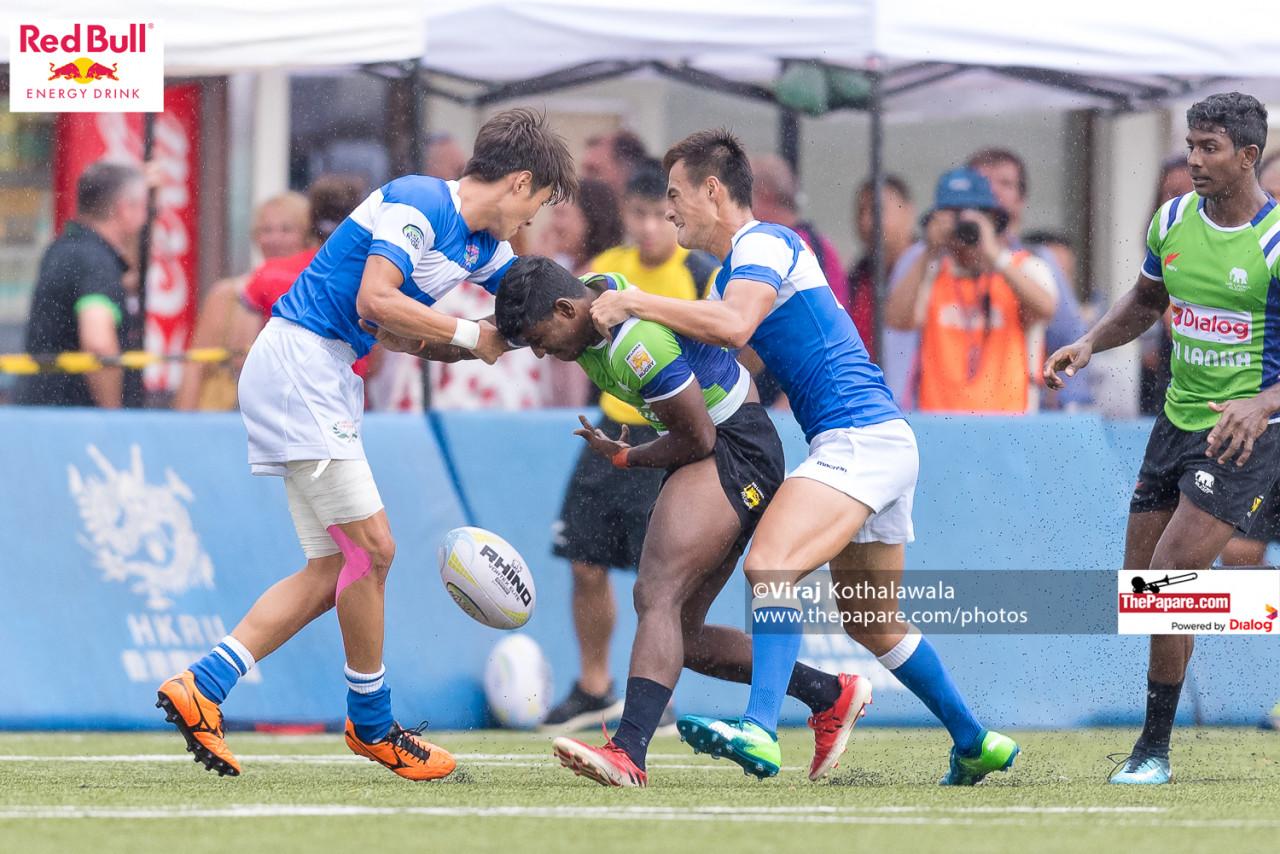 Catches win matches. Be it cricket or any other sport where you play with balls and your hands. Twenty one in all, over five games and yet managed to come third. Depending on how you see it, this was eventually the undoing. Some may argue that third was the least this team be at.
Giving up possession at crucial times in all games, especially in the South Korean semi. SL's average unforced error rate (knock ons, missed tackles, missed restarts not going ten) was 5.66 per game. Unacceptable at this level of competition. A ridiculous form of generosity to hand over hard-earned possession.
To rub salt into the wound, they conceded almost 2.5 tries per game in this area after handing over the ball. Tries per turnover within a minimum of 3 opponent phases. In fact, China scored a try upon immediate turnover, without a finger laid upon the attacker– Bruce Lee.
It all revolved around ball handling and how they used their hands. Sevens rugby is a game of inches and at times, millimeters. There is a huge lesson to be learnt and that it is to make sure all those butter fingers are replaced with super glue. You MUST respect possession.
---
Burn or be burnt on the outside
Tactically, it was all about move it fast and wide, looking to get the sprinters to beat their man on the outside. This worked for almost seventy percent of the time as skipper NHk in particular, left a few of his opponents for dead. It looked thrill seeking and breathtaking when it came off.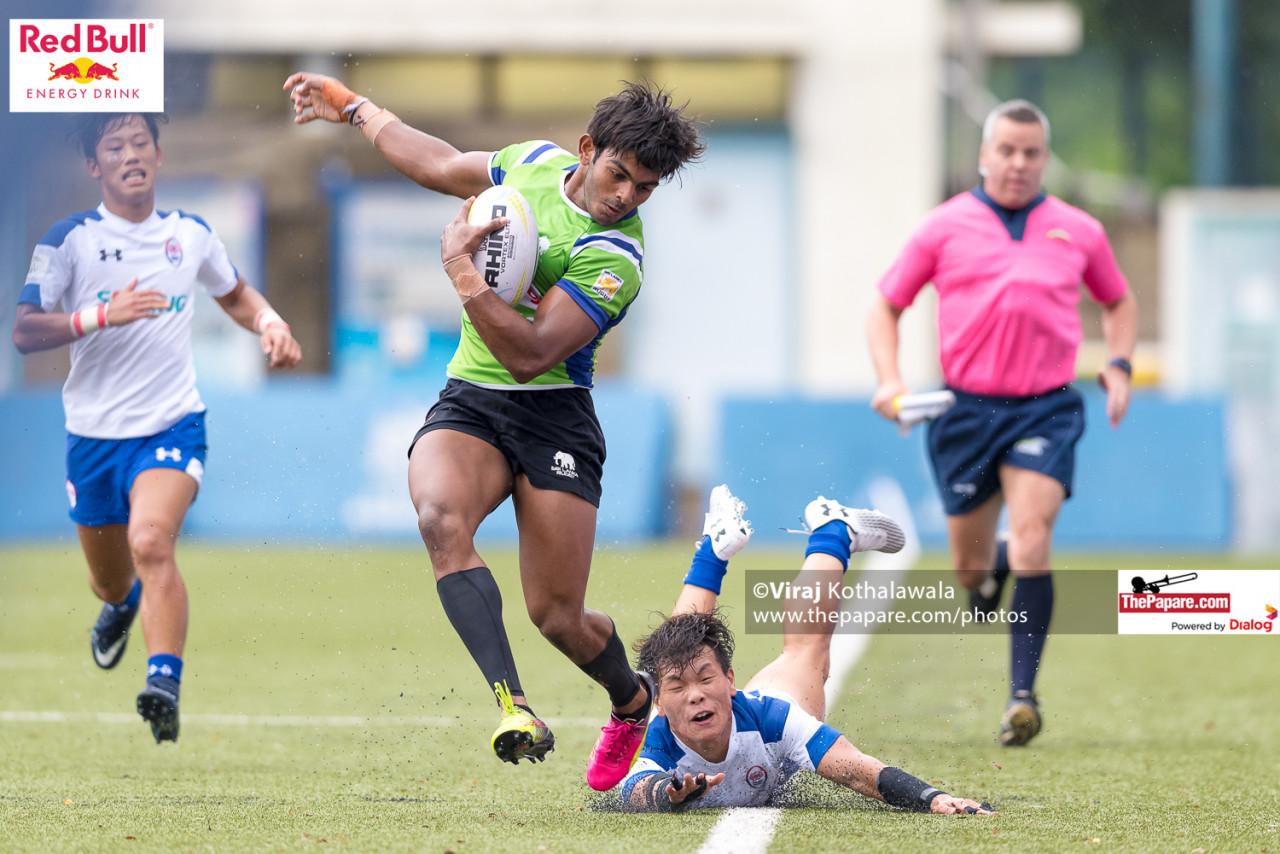 The problem was when he couldn't, the ruck recycle ratio wasn't as good. Frequently isolating ourselves in the contact zone and conceding penalties. It was Yin and Yang. Frustrating to watch and incredibly hard to gain any continuity in play, this kept setting the Junior Tuskers back.
A critical area of concern was ball placement technique. As your isolation rate gets higher in the tackle area, it's very important that the tackled player looks to outstretch his reach, placing the ball as far back as possible giving the arriving cavalry the best shot at retaining ball. Almost every opponent spotted this weakness and targeted SL in the collision and then on the ground.
The "fast style bender", Gamunu Chethiya fell victim to this phenom. Used to running free and amok, against tighter defences his alignment was tested. Having not much room to move, he needed to adjust and adjust he did late in the second day.  Not before he and almost everyone else turned over ball frequently.
It was always a case of burning the man on the outside or eventually get burnt, running away from your support at will.
---
Twenty hours
Colombo to Hong Kong takes five hours and thirty five minutes on your average commercial flight. That is a direct route. A "short" haul, hop skip and away. Unfortunately, these lads had to spend twenty hours travelling as they didn't fly direct, possibly to save a few bucks. This meant that the travelling party lost almost one whole day of potential training and acclimatization.
Some of the more high profile, Colombo school teams travel three days prior to "acclimatize " in Kandy for almost every season proper fixture, so surely the junior national rep side can expect some forthright planning for their travel.
Given that the expense is made in any case to fly these kids over, it is only logic that they be given the best shot at winning the silverware. A few dollars more versus winning the competition is no comparison and adds more fuel to the fire, when building a case for receiving more World Rugby coffers when it comes to the annual hand out round. (World Rugby, formerly known as IRB)
I couldn't help but feel the same sentiments as coach N Ibrahim, in his pre-tournament interview. Twenty-three hours is a long time. In fact, it's just one short of a full day. Didn't the dutch do something similar many centuries ago when they were taken on a guided tour to Kotte?
Attack is the best form of defense, most of the time…
One of the reasons why this representative is so exciting to watch is their intent to move the ball side to side. Having some exceptional ball players and speedy personnel, Sri Lanka were easily the most entertaining side on show. Be it rain, hail or sunshine, they gave the ball plenty of air and on occasion, scoring width and length of the field tries.
There are two reasons for this. Understanding how to play sevens to their style and playing the percentages. Maybe the second is just natural and not quite as planned.
Obviously, with a line up such as this, looking to move it the width and length of the field as fast as you can is visually fascinating. However, on occasion, especially on day one, they forgot about defending. Leaking far too many tries and missing, straightforward one-on-one tackles.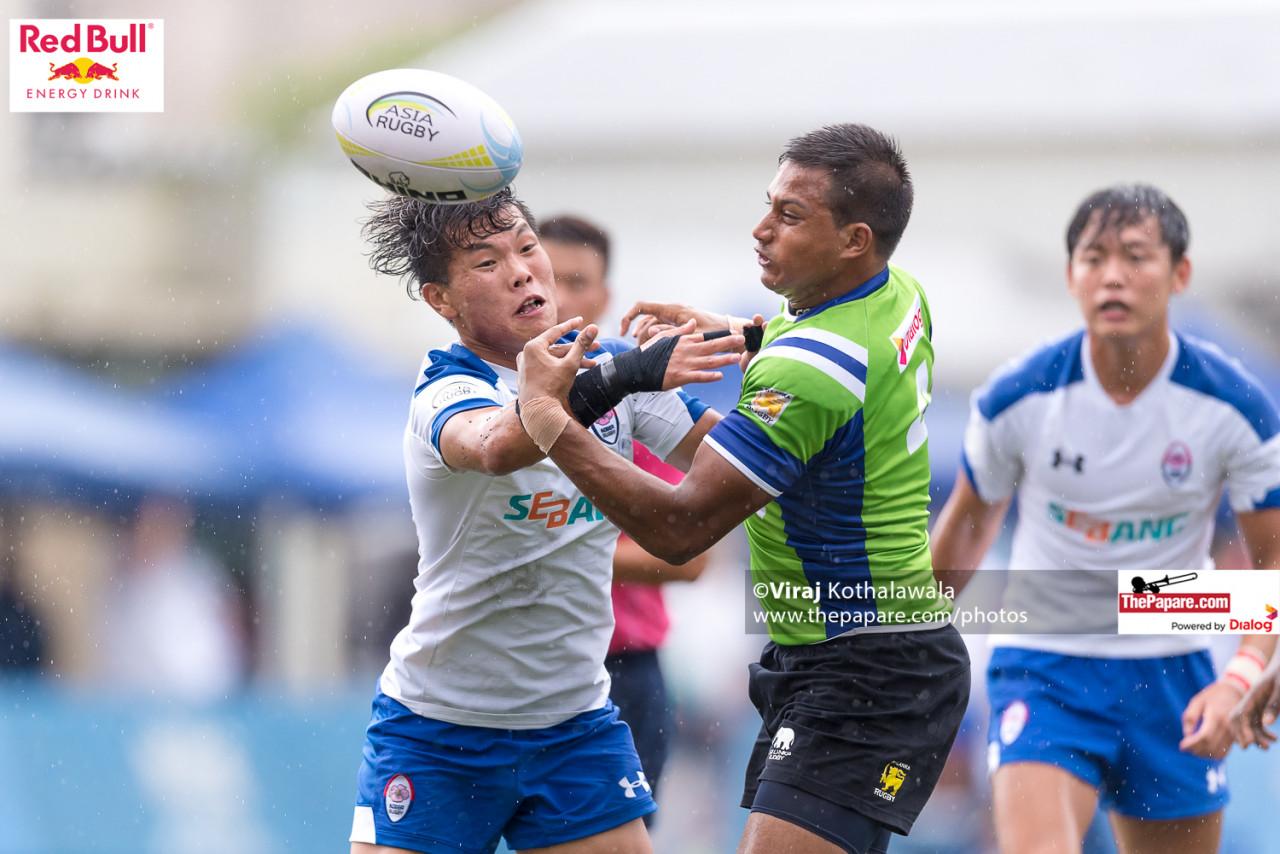 Mercurially, scoring two and a half tries for every try they conceded, getting away with it right until the sudden death loss. Tactically, I thought the coach got his movements right in how he brought in Harith Bandara (brilliant at half back), moving Jansen and Lee into the mid filed, subbing at (almost) the correct times. It was just the execution and its inaccuracy which let them down. It is always the case in every modern-day team sport.
Attack at will but don't ever sacrifice defense as a tradeoff. The two in most cases are never of equal proportion. They will have to come up with a better game plan, than just turn every game they play into one of touch or tap rugby.
In defense, the Juniors seem to give up far too much off the gain line in slipping tackles. Technically, perhaps, a two-man tackle when an opponent is looking to bust the line so the tacklers could look to maintain their feet and play the ball for a turnover could help. It is a skill worth addressing and training for the short and long term. This team hardly ever did that.
It will be interesting to see how much better they can get, if given time together in training and working on areas they need to improve on. This is the job of high performance management.
---
Jack Daniels No.7: Janindu lives here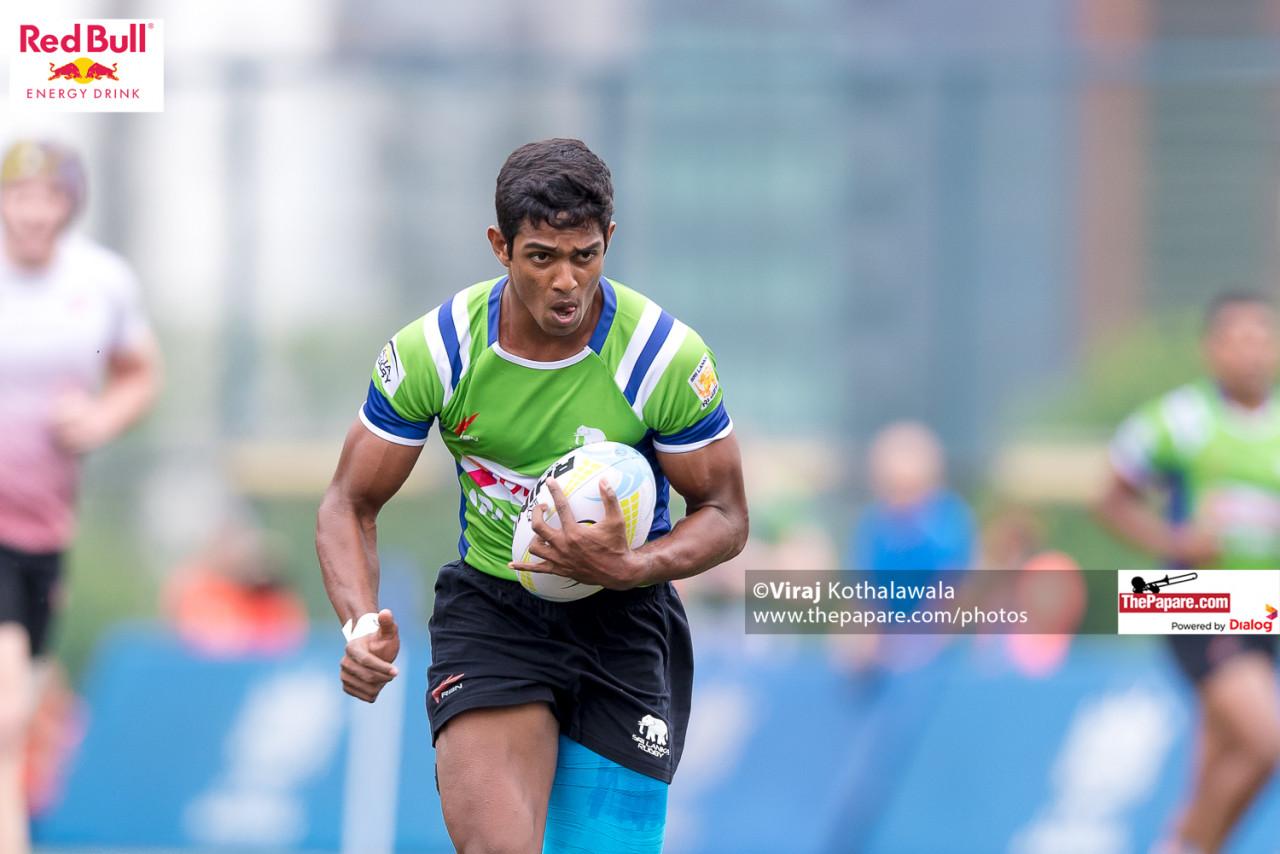 JD– Janindu Dilshan, most prominent in the tackle area, making one after the other– delayed after sitting his A/L exams to join the team on the eve of the tourney, hopping on a flight, arriving early am and then straight into it. Like Indiana Jones who rode on his Duesenberg, Boattail, JD arrived on a A380 and then straight on to Kings park– pinned his ears and darted across to the right corner flag, scoring a beauty!
He was easily the pick of the lot with an outstanding tournament. JD– Ran solo, side stepped, wrapped around passing, chipped and chased and even kicked goals. He was reminiscent of how Darci Brahma, the great race horse who won the HK metric mile, ears pricked, eyes dead set focused on the finish line. It was a sight to behold!
In short, he was an absolute revelation, carrying on his outstanding RUN ON form and EXPOSED form with authority. His able friend and forward companion, Dinuk Amarasinghe too had a whale of a time and at times, as he did scoring his first try, bumping off would be tacklers at will– reminiscent of the incredible Hulk.
As far as individual performances go, a star has been unearthed and with initials like his and wearing No.7 on his back, he will own that vintage for some time to come. #JD No.7
---
Message in a bottle?
Post tournament, skipper NHk spoke about how proud he was of his team, taking care of what "they could control" and hot having "a cure for what they can't control".
He is certainly on the right pathway or so it seems. Elegantly spoken like a true leader and maybe, he was looking to say something more than what just met the eye. Possibly alluding to matters which he and his team couldn't "control".
They could have controlled the error rate better and especially, that telling yellow card in the sudden death loss was a game buster. A card which undoubtedly turned the game on its head.  
Apart from any such unseen– "uncontrollables", the Hong Kong weather was an obvious such issue. In any case, one look at google weather five days out and you would have known it was going to be wet weather and maybe training with a wet ball on an irrigated track, prior to departure MAY have helped? Something to think about.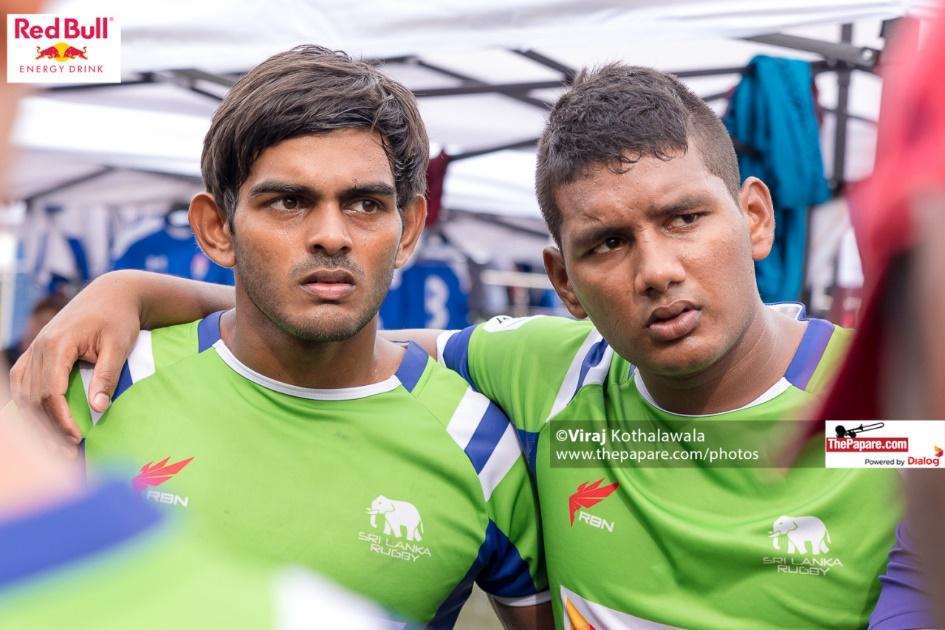 If of course there is anything more than that, perhaps it is a learning curve for everyone and support structures be put in place to help them.
Them being, what he and his team couldn't control. Maybe there is a cure, maybe there isn't. In any case, it was a curious choice of words from a man who does his talking on the field. Actions after all, speak louder than words.
Perhaps, it was a message in a bottle.
---
The after-thought
Given that SL has won this tournament and made two straight finals prior to this third place, it would be seen as a minor failure. For every good thing the team did, it seemed as if they managed to undo (all that good work) with one and a half bad things.
Turnovers, to be precise. When in full flow and playing error free rugby, they were a sight for sore eyes. When they bungled and coughed it up, they gave those with twenty-twenty vision instant sore eyes.
A disappointing finish but with much hope and work to be done, there is a very clear silver lining. Misfires can be fine tuned and with this talented bunch, they are far from the finished product. It will be an interesting experiment if this squad can be given full time sporting contracts and training together for the foreseeable future, under the same coaching staff, possibly redeeming themselves at the next opportunity. Under these conditions, they almost certainly will.
---
Predictor
My pre-tournament prediction almost came good. It was a three way go for SL with a 33% chance given to make the final against HK (given 66% chance and they did win the comp).
SL came third but the eventual runners up SKR lost by 5 points in sudden death, extra time.
My prediction was SL to win by 1-5 points or HK to win by under 7 (which they did Vs SKR).
Also, #GC was to score a min. of 5 tries which he didn't. It was 3 scored with 3 try assists. Close but no cigar. Next time let's focus on unforced errors per game being less than 4, which in turn will increase their chances of winning up to 49%. Less than 2.5 gives them a 51% shot.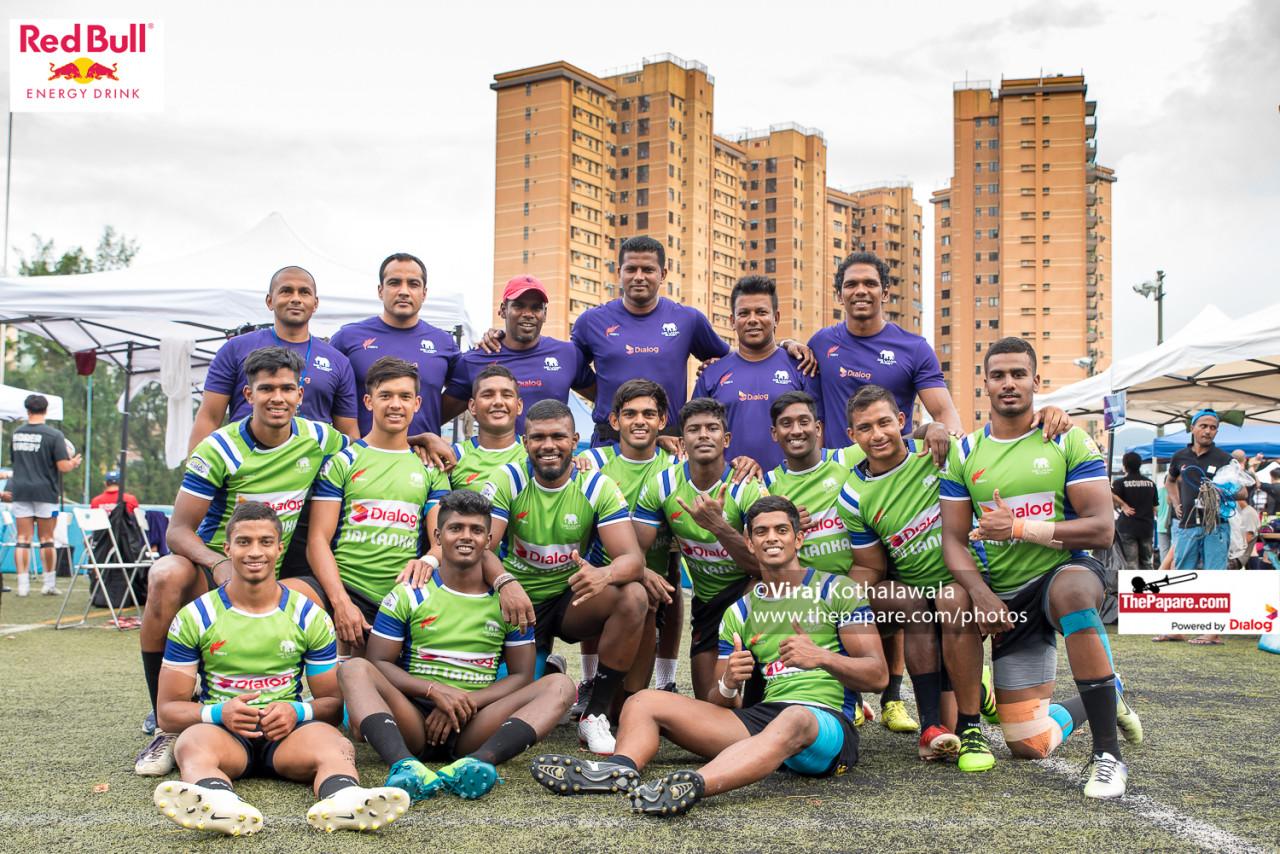 The Verdict
Sevens is a game of razor thin margins, the global direction of it clearly indicates this. Third is not the worst, nor is it the best. Somewhere just under the middle. Let's call it a B+. Certainly not the grade Shakespeare and a classic like Macbeth would have fetched. Looking back, we can surely say it again, "so foul and fair a day I have not seen".