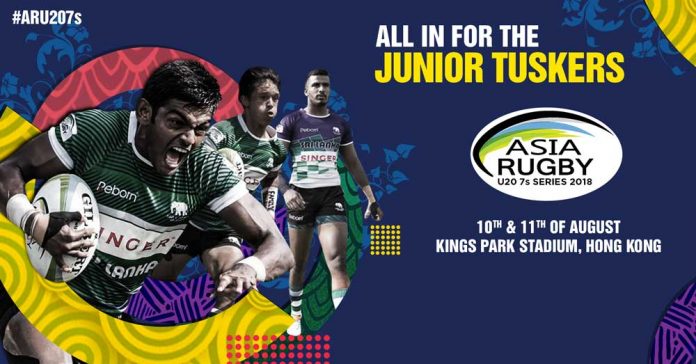 Hong Kong is more than just an exciting city. It's a city which never wants to sleep. Just take one peep into Sha Tin racecourse on a Sunday evening. The buzz and excitement transfers all over the island. Just like that.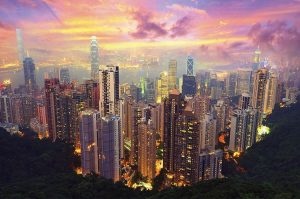 As if that wasn't enough, the Asian U20 sevens makes its stop over, next weekend at Kings Park. Sri Lanka too, who have had a major hand to play in this circuit and level of competition, have named an outstanding team to contest for the trophy.
They were runners up last year and hope to go one better this year.  
Given that the island nation has seen an entertaining fortnight of sevens rugby with the U20, Mercantile open and the U18's, it has been the perfect preparation for what will be a key tournament, for the future of this format and the Junior Tuskers.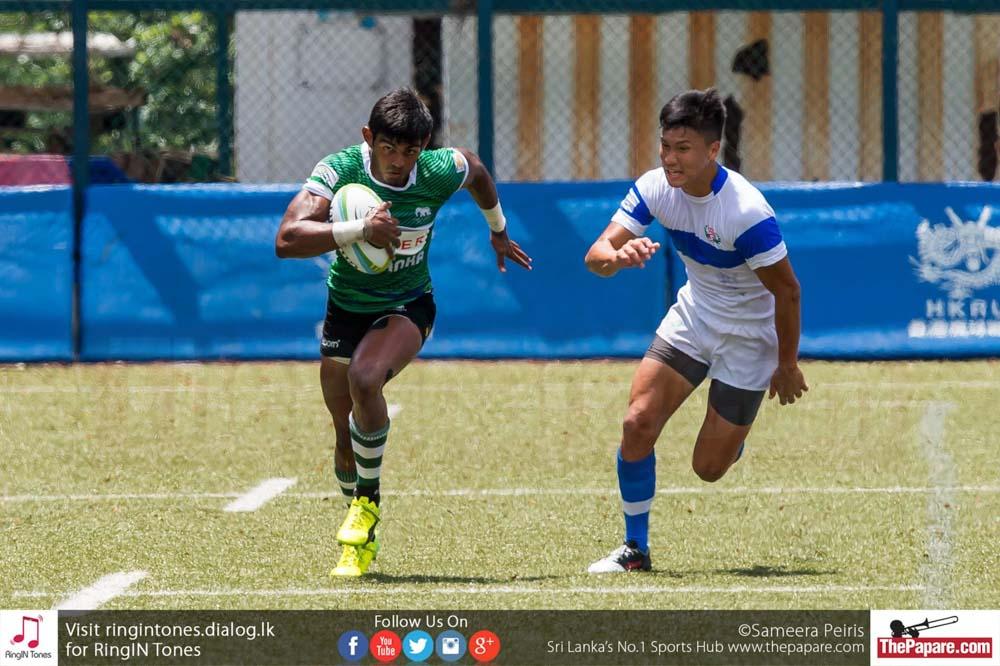 On the back of this preparation, it gives them an exceptional chance to win this leg and they arguably are, one of the favorites on the circuit.
Collective form
The final twelve-man squad has been picked on strong RUN ON form. To explain this term, it is playing form or ability, a player/s will develop by (purely) playing regular rugby and getting game time under their belt. The more they play, the better they get due to both mental and physical conditioning, popularly known as match fitness. Just like any race horse, the more they run, the fitter they get and become better with racing manners.
Gemunu Chetiya, Janindu Dilshan, Thulaib Hassan and Keshan Kavinda from the recently concluded U20 schools' sevens and Ex Peterite Theekshana Dassanayake along with Heshan Jansen and Diluksha Dange– demonstrating their wares at the Mercantile Sevens are shining examples of getting picked on this merit. They have strong RUN ON form.
GC-JD-TH-KK are running hot. Like a potent chemical formula made out of schools rugby's periodic table.  
I must add that the above players during these two tournaments: U20 schools and Mercantile sevens seem to be key criteria which selectors are making their picks on. Rightly so, as these two tournaments of late have completely overshadowed the club sevens. Partly due to one or more key clubs pulling out from at least one tournament for varying reasons. From fear of getting hurt or being unable to field a full squad of players etc. This makes it very hard to build consistent, RUN ON form.
Dilshan and Chetiya in particular, are two stand out commodities. GC, who led Joes to the schools title, was hunter, gatherer and provider for many a score. Dilshan was at times the lone crusader for Royal. Like Valiante the bull in Ferdinand, he basically wrecked the china shops of Vidyartha and Isipathana. Quite literally.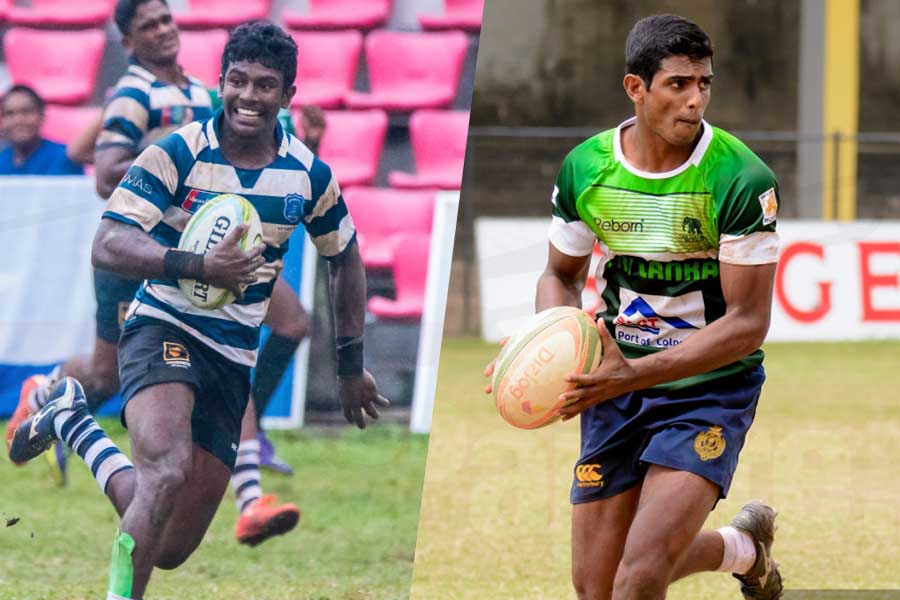 They have truly understood how to exploit their EXPOSED form, what I define as the experience they possess with regular training, conditioning. Furthermore, playing in abundance to fine tune it by showing amazing RUN ON form.
Their trial runs during selections were outstanding. Further to that, the upcoming and emerging stars from the corporate sevens gig (mercantile), Jansen and Dange had stayed away from the kottu and beer diet, a common pitfall of school leavers engaging in rugby, to stand up far more accomplished, seasoned "professionals". It is after all any players duty having been picked for trials, to perform at them. It is then the selectors obligation to give it due consideration. It is after all the prescribed process, mostly, in Sri Lanka rugby.
The selectors on this behalf have got it more or less on the bullseye. Fully justified in trimming an already competitive 17 men down to 12, where there can be several cases be made for the 5 left out– on the whole, it's the most versatile tour party picked on overall form and trial performances.
Skipper elect Naveen Henakanamage, seems to be a man who has always got many types of form. Amongst them, obviously, his RUN ON form being exceptional and the EXPOSED form he brings with it is getting better and wider. An exceptional Mercantile Sevens playing for Access, who eventually went on to win the main competition.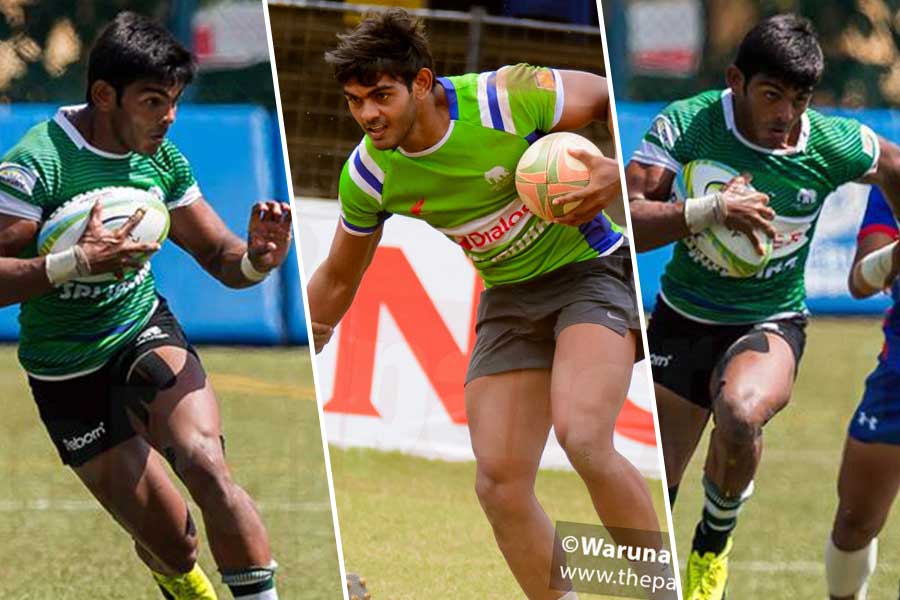 To explain the term for absolute clarity, EXPOSED form, it is simply the skills and experience you acquire as you get more game time, being exposed to different types of opposition, so you understand how to play with what against whom. This is all done both on the training paddock as well as game time. It is different from outright match fitness and specifically to do with skills and abilities. Naveen is the perfect example who has demonstrated personal growth over the years, translating and transforming his, that being EXPOSED form over time.
Add him to the already atomic bunch, you get GC-JD-TH-KK–NHk-, a volatile and rapid fire explosive formula. I would expect these five to start (with Avantha Lee and Theekshana Dassanayake).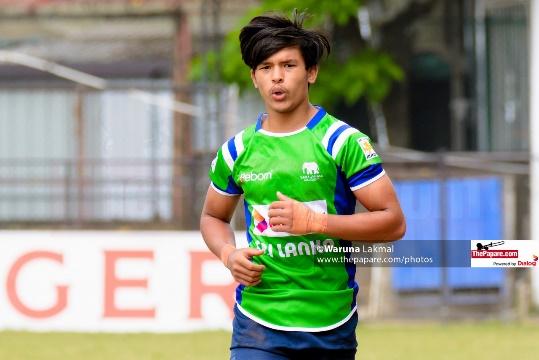 The others
Speaking of EXPOSED FORM, a number of incumbent selectees in Dinuk Amarasinghe, Avishka Lee, Chamod Fernando & Theekshana Dissanayaka make the balance of the squad. This is critical experience which the tour party possess.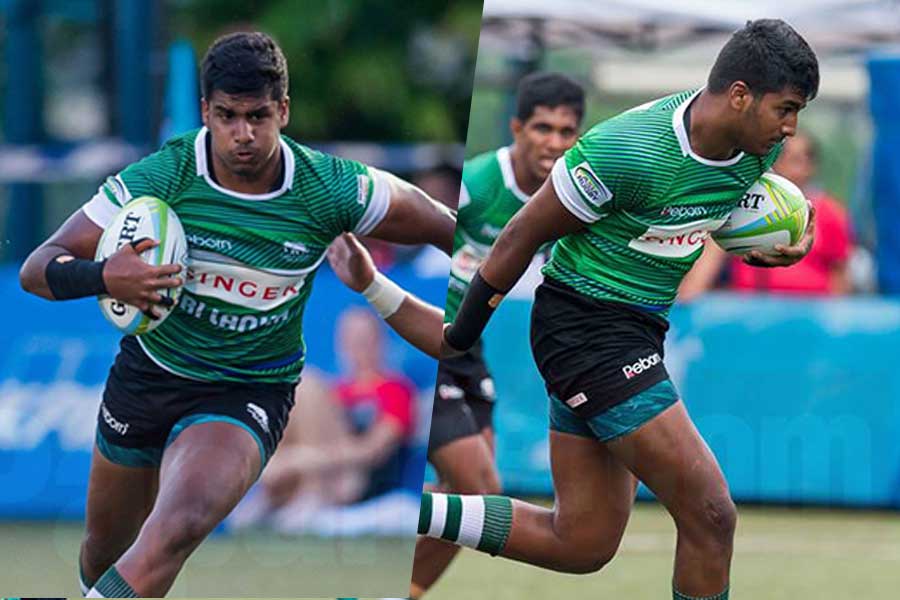 They have all made the cut for the twelve-man party along with a real bolter in entertainment machine Keshan Kavinda. He does have the hottest looking left foot step in this squad and makes the second pairing of school boys (with his mate GC and the Royal pair of JD and TH) to get their boarding passes.
Furthermore, this highlights the importance of ALL schools playing the U20 sevens- weekend, as that tournament alone has allowed the above column from the current schoolboy crop to make their debuts. Meaning, had Royal NOT played the sevens, which they usually don't– JD and TH would have missed out.  
St Peter's by opting out and by default, potentially depriving a selection or two for this year. From a player's point of view that is an incredible miss and a ridiculous administrative decision.
Clearly the selectors are looking for tried and tested combinations which they can further progress. Whilst the ineligibility of Omalka Gunaratne and Kevin Dixon, two game breakers themselves– leaving a sizeable hole, it has allowed for some very slick movers and battering rams to make their debuts. All this, based on the season's progressive form and selection trials.
Our chances and predictor
Tournament favorite and top seed in hosts Hong Kong, have a very fluid and active schools' competition. This is true for both boys and girls.
They, like Sri Lanka, make rugby one of the glamour sports. The new territories and All HK sevens competitions are true and strong form guides for what they take into their representative sides. It is a well contested and very skillful base. Allowing for players to then progress to the senior ranks in their Old Mutual- domestic first class and lower grade club footy.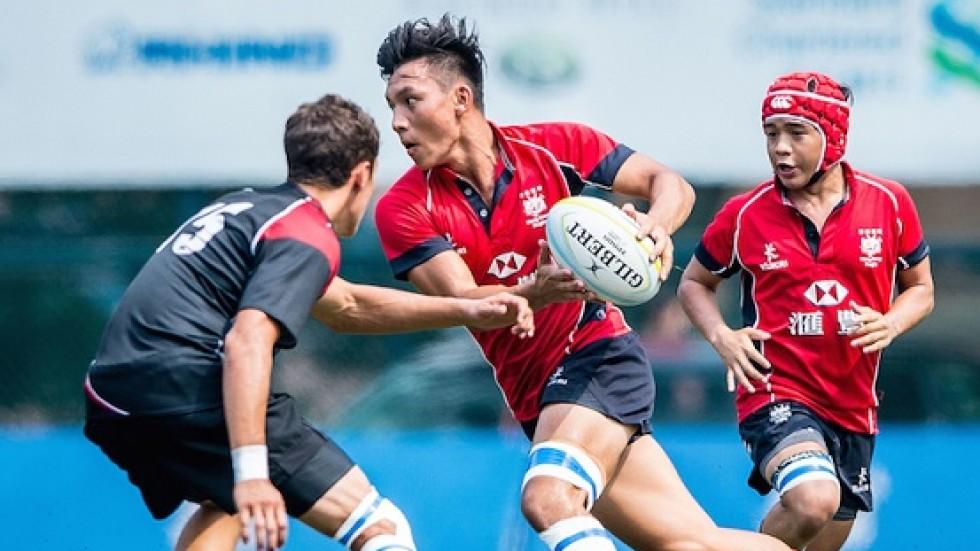 Malaysia are another country with a dynamic junior grade set up, along with South Korea who seem to be good at any sport they are involved with. On any given they are competitive but in reality, Sri Lanka are a clear second line of favoritism over them.
The team to beat will no doubt be Hong Kong. In theory it should be a two way match race between them and Sri Lanka.
Predictor:
HK- SL final. In a very open exchange, either team to win by less than 7 points.
HK with a 66% chance to win by 5-7 points
SL with a 33% chance to win by 1-7 points
The "Fast style bender" GC, to score at least five tries in the whole competition and a possible match winner in the final.
Touring squad:
Naveen Henakankanamage © (S. Thomas'/CH & FC), Dinuk Amarasinghe (St. Anthony's/Havies), Harith Bandara (Isipathana/CR), Avishka Lee (Wesley/CH & FC), Randy Silva (Isipathana/Havies), Theekshana Dasanayake (St. Peter's), Chathura Senavirathna (St. Joseph's/ Navy), Heshan Jansen (Kingswood/Kandy), Thulaib Hassen (Royal), Janidu Dilshan (Royal), Gamunu Chethiya (St. Joseph's), Keshan Kavinda (St. Joseph's)
Photo Album – Sri Lanka U20 Rugby 7's Squad
Stand by:
Gihan Madhusanka (St. Joseph's/Navy), Diluksha Dange (Trinity/Kandy), Manula Rathnayake (Isipathana),