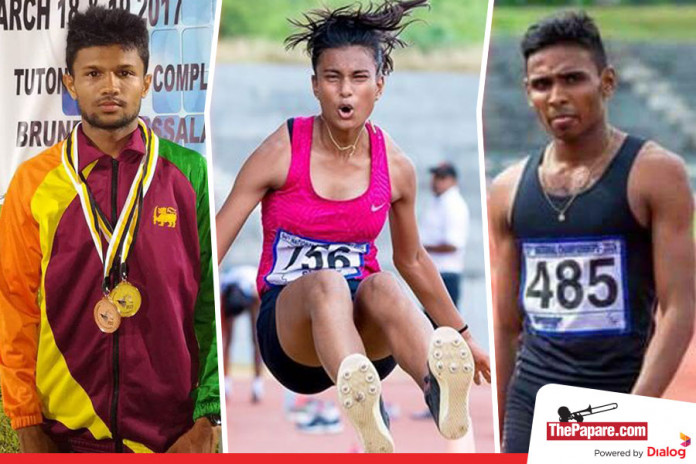 Sri Lanka collected a total of 6 medals in the Brunei open athletic championship concluded over the weekend in Brunei. Lankan athletes won 5 gold medals and a bronze in the games which was the first international competition for the year 2017.

Sarangi Silva was the stand out performer for Sri Lanka clinching two gold medals at the event. Silva won pole position in the Women's 100m sprint and Long Jump event. She clocked 12.47 seconds to clinch the top spot in the 100m dash and later leapt a distance of 5.77m in the long jump to secure the second Gold of the competition.
400m hurdler Asanka Indrajith clinched gold in the men's 400m hurdles event with a time of 53.36 secs. Indrajith's performance comes as a welcome surprise in the hurdles discipline where Sri Lankan hasn't been producing promising athletes of late.
On the closing day of the games, Nadeesha Ramanayake a middle distance runner clocked a time of 2.53.36 secs to secure gold in the Women's 800m event.
Sumesh Wickramasinghe clinched two medals at the games clinching gold in the Men's 200m and bronze in the 100m dash. Wickramasinghe clocked a time of 10.82secs in the 100m to clinch the bronze and 21.79secs to secure gold in the 200m Men's final.