After a successful 2016/17 Dialog Rugby League, the Dialog Clifford Cup will commence this Friday as the eight teams will face each other in the quarter-finals.
Kandy Sports Club retained the esteemed Dialog Rugby League crown for the third year running at the conclusion of the 14-week league competition last weekend at the Racecourse Stadium after the conclusion of the encounter against CH & FC.
Despite some drawbacks this season, the rugby Giants from the hill country retained their League title for the 3rd year..
With Havelock SC and Navy SC finishing in second and third spots respectively, the top four of the league will be meeting the latter four of the league table in the quarterfinals of the Clifford Cup that will be expected to kick off on Friday the 17th of February.
The victors of the quarterfinals will later meet in the semifinals that are scheduled to be played on the 22nd and 23rd of February. The anticipated final clash will happen on the 26th of February. Neutral venues will be used for the quarterfinals and semifinals.
The venue for the finals is still to be finalized depending on the final two teams. The locations suggested will be the Racecourse Stadium or at Nittawela provided that Kandy Sports Club makes it to the finals.
Last year's Clifford Cup clash saw Kandy Sports Club defeating CR & FC in the finals to complete their triple crown triumph under the captaincy of Fazil Marija.
Oldest Championship in Asia
The Clifford cup takes credit on being one of the oldest tournaments in Asia started in 1911 when the trophy was donated by Lady Elizabeth Clifford, the wife of the then governor of Ceylon Sir Hugh Clifford on her birthday that fell in August.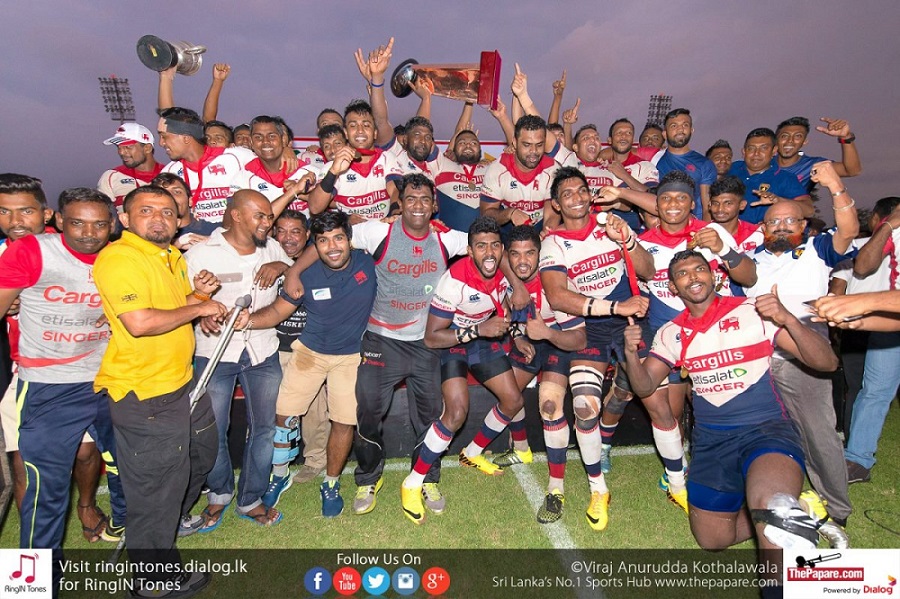 The tournament that initially saw the participation of only two teams; The All Ceylon team and the Kandy United Services has been active since then later being transformed to the main club knockout tournament of the country.
Kandy Sports Club holds the record for the most number of wins with a record 19 wins that includes their ten-year streak from 1995 to 2005 (no tournament in 1998). Kandy have been the victors once again from 2007 to 2012 and later in 2015 & 2016.
Havelock SC has with themselves 13 wins followed by Police SC who have 8. CH & FC have won the Clifford Cup on 7 occasions.
Draw for 2017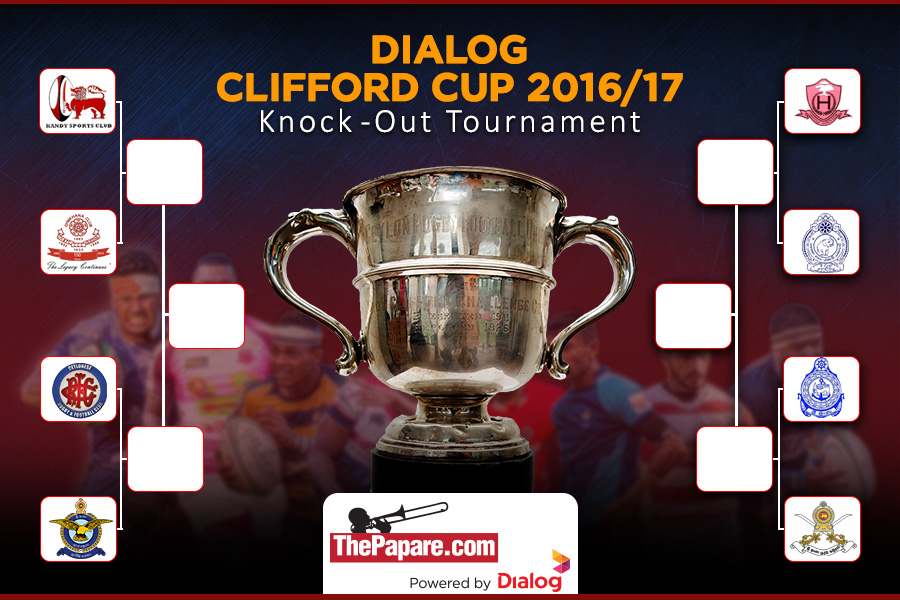 | | | | | | | |
| --- | --- | --- | --- | --- | --- | --- |
| Week | Date | Day | Team | Team | Venue | Time |
| Q/F-1 | 17-Feb | Friday | Kandy SC | CH & FC | Nittawala | 04.15 pm |
| Q/F-2 | 18-Feb | Saturday | Haves/ | Police SC | Race Course | 04.15 pm |
| Q/F-3 | 19-Feb | Sunday | Navy | Army | Race Course | 04.15 pm |
| Q/F-4 | 17-Feb | Friday | CR & FC | Air Force | Race Course | 04.15 pm |