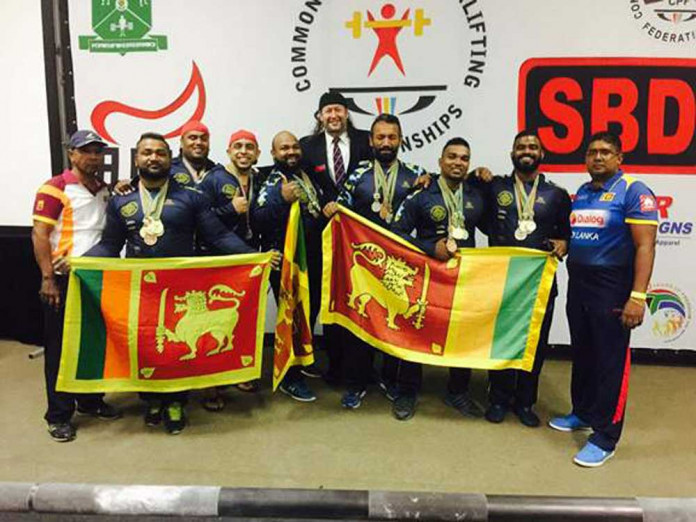 Sri Lankan Powerlifters gathered an unprecedented 24 medals in the equipped lifting category at the Commonwealth powerlifting championship held in Potchefstroom, South Africa yesterday(13th).
All seven Sri Lankan powerlifters who participated in competitions yesterday managed to clinch victories and with it raising the lion flag high.  Skipper of the Sri Lankan team Ransilu Jayathilake won overall Silver in the 120kg weight category. Dhanushka Kodikara , Darin Weerasinghe , Heshan Dilhara (Junior) also managed to secure Overall Silver in their respective weight categories.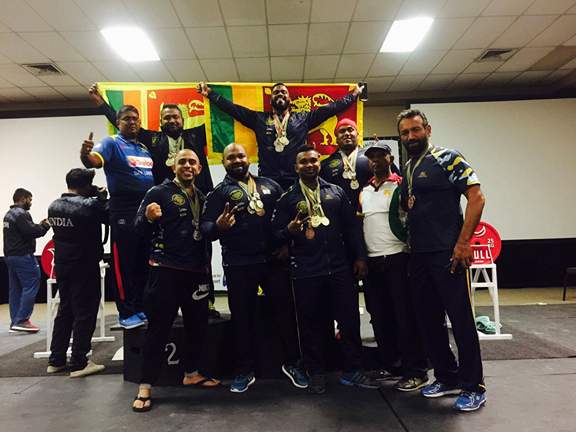 Indika Paranagama who competed in 105kg weight category managed to win overall Gold in the competition. He clinched the gold medal in the Squat and the bench press while securing silver in the deadlift to clinch the overall Gold Medal in the 105kg Weight clearing a total weight of 720kg.
Osura Bangamuwa who competed in the junior bench press competition won Gold for a press of 160Kg.
Ransilu's father Mothilal Jayathilaka, a renowned rugby trainer and a coach who is also a veteran in the field of powerlifting in the country came out with a great show to take top honors in the Masters Category. Mothilal won overall Gold in the Masters category clearing a total of 400kg which included 130kg squat (Gold), 100 kg Bench press (Gold) & 170Kg deadlift (Gold).
Sri Lankan powerlifters will again be on the stage on the 17th September (Sunday) in the classic competition.
We wish to congratulate the victorious Powerlifting team on their historic success at the equipped competition.