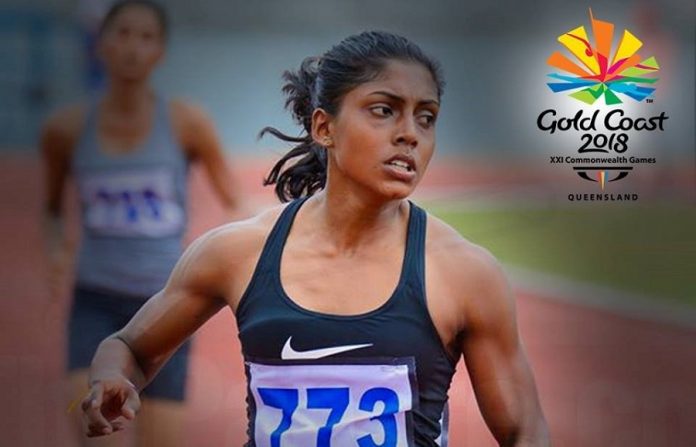 Sri Lankan Sprinter Rumeshika Rathnayake, who competed in the 2nd heat of the Women's 200m heat at the Carrara stadium short while ago today (10th), secured qualification to the semifinal, clocking a time of 23.43secs to come second in her heat.
Rumeshika bettered her previous season's best time of 23.62secs with her time at the heats and was barely behind her personal best time of 23.40secs.
Rumeshika was added to the Sri Lankan track and field squad at the eleventh hour as she had not achieved the qualification standards set out by the Athletic Association of Sri Lanka for the Commonwealth Games. Having left the country on a training program to Australia as preparation for the upcoming Asian games, she impressed the National Olympic Committee with her Australian domestic competition performances and was thus slotted into the squad.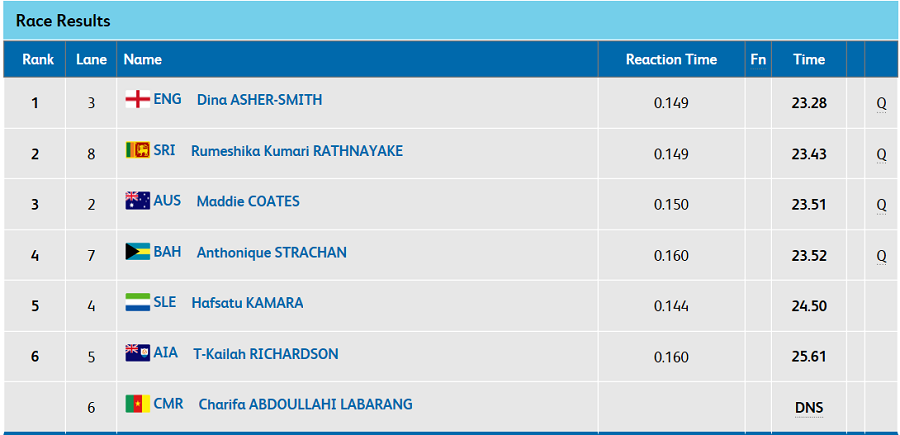 Running in the second heat of the women's 200m, Dina Asher Smith of England who finished first with a time of 23.28secs had a fabulously explosive start to her race and bolstered her way  through the bend while Rumeshika managed to catch up to Smith in the final 60 meters of the race, finishing a strong second with Madie Coates of Australia and Anthonique Strachan of Bahamas following close behind. Rumeshika earned qualification to the semifinal with the 1st four athletes of each heat automatically qualifying for the semifinal.
The ambitious Sri Lankan sprinter will be in action in the Women's 200m Semifinal at 1540hrs Sri Lankan time on the 11th of April.
Log onto Sri Lanka's #1 Sports hub ThePapapre.com for updates on Rumeshika's progress at the Commonwealth Games.
Click here for More – www.thepapare.com/athletics/#cwg2018