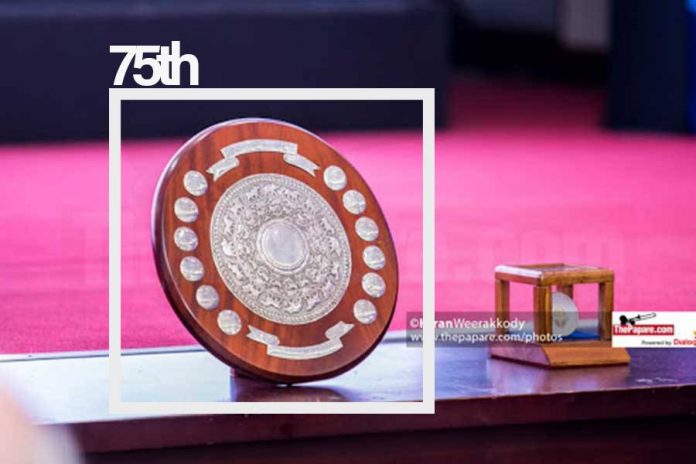 The year is 2019. Brexit is happening. It's the year Donald Trump wants to build a wall between America and Mexico. Stranger things have happened and come to fruition. So, is this the year, where Trinity finally win back the Bradby shield?
>>A write up from Boa Athu! Boa STRAIGHT UP!<<
As for the rugby faithful of Sri Lanka, the blue-ribbon event of the rugby calendar, the Bradby shield and its 75th edition is going to be upon us. It is an event of a lifetime. Some of us are truly lucky to be alive to witness it, in all its glory. This is the Bradby diamond jubilee.
The blue-ribbon rugby encounter in Sri Lanka, the prestigious Bradby Shield…
So, this year we will take a closer look at how both teams, Royal and Trinity build up as they progress through the season proper. We will analyze their form lines, crunch some critical numbers, breakdown their pivotal playing patterns and look to build a comprehensive game predictor as we build up to the first shield game. Game by game, week by week.
Round one– week 2 March 2019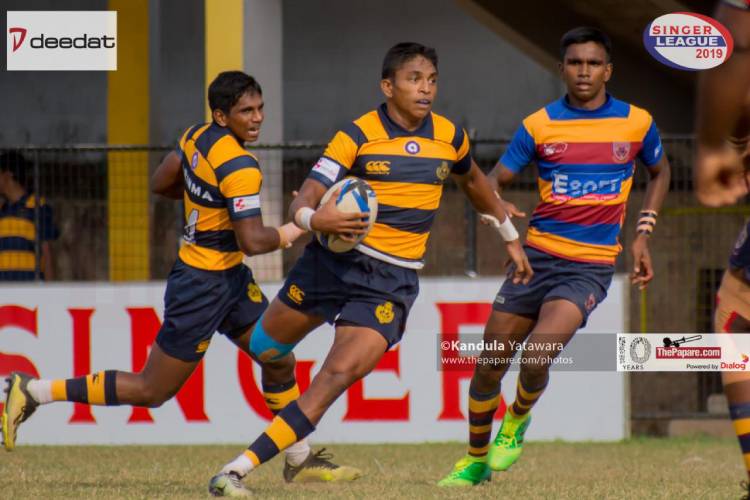 Given both Royal and Trinity drew a relatively easier assignment in round one, we will accumulate both results and then, jump straight to week two, where both teams were tested with more higher rated opposition and teams with great run on form (S Thomas' and
Isipathana).
In week one, Royal walked all over a hapless Maliyadeva with 10 tries to none. Trinity, made blue collar work of what should have been a white collar type writing job against Zahira.
Royal beat Maliyadeva 62 – 6 (6G+4T V 2 P) @ HOME
Keynotes and stats:
Royal scored all their points inside the last 59 minutes of play.
Only converted 6 of 10 tries. That's 12 from 20.
D Gunawardena hat trick with 6 of 10 tries scored by their back division.
Five tries back to back on ZERO errors and 31 passes.
Man of the Match: D Gunawardena
Video watch: Royal with their ruck recycle pattern inside their own half in broken play.
Trinity beat Zahira 22-11 (2G+1T +1P V 1T+2P) AWAY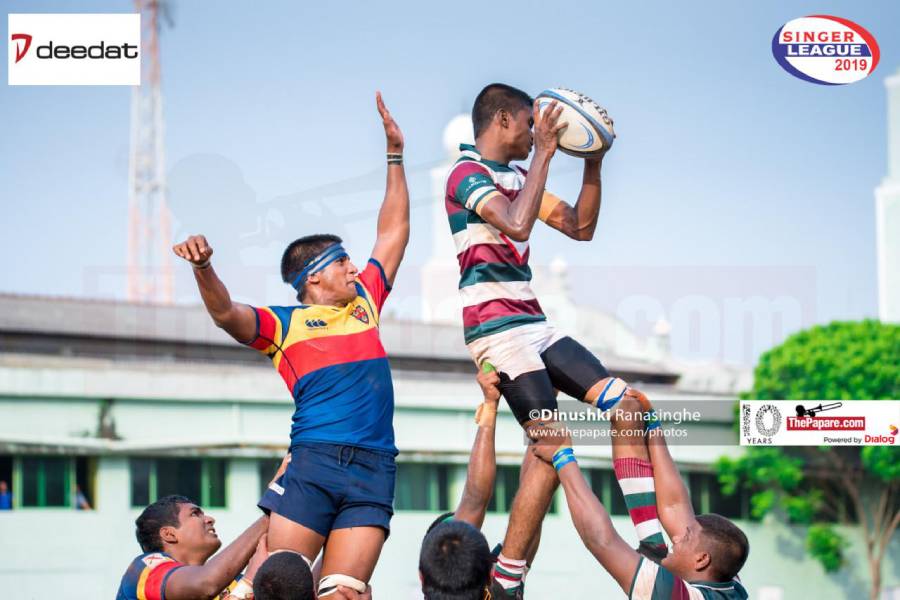 Keynotes and stats:
Trinity and their high unforced error rate. 14 handling errors.
Trinity halves combination of T Karunanyake and M Jayasundara: Inside ball play
Skipper R Bandaranayake's 64m line break to cross country dash as J Rathnayake scores
Man of the Match: Rahul Dhanraj
Video watch: Trinities out-wide attack options with 6"4 No. 8 Dhanraj. A revelation.
Points table head to head after week 1
T C PEN DG PF PA Dif+/-
ROYAL 10 6 62 6 56
TRINITY 3 2 1 22 11 11
Rewind 365:
The season opener for 2018
RC beat Kingswood 29-3 Vs TCK beat SACK 15-11
Round two – week 3 March 2019
The week which the acid was concentrated and a true litmus test, with both teams drawing a couple of the form horses. Royal was away to S. Thomas' for the Micahel Gunarathne and
Trinity, hosting the formidable and my early mail "dark horse", Isipathana. Intensity plus and the stakes were raised to a championship level.
There is that old proverb about how a cat was set out amongst pigeons…
Trinity played host to Isipathana on a fast and dry surface at Pallekelle. Just what the doctor ordered. Pathana, like a street racer at an intersection, makes their intentions clear. All class as they look to attack from any and everywhere. It's a thrill a minute. Trinity hangs on for dear life and stages a stirring comeback. TCK from last few seasons would have caved in but not this lot.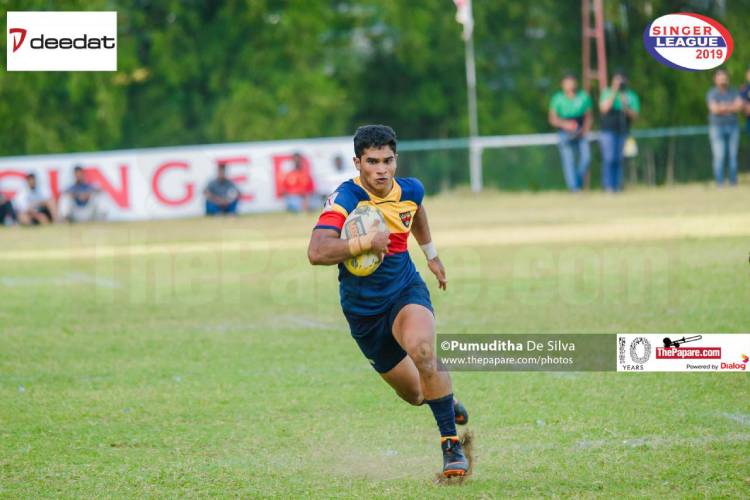 They are well drilled and have the virtues of tenacity and courage– under fire. Unfortunately, a yellow and a red card kill any ambitions they have but give us glimpses of what could be Bradby defining potential. It's a good form-line to capture and bank. Most importantly how to play against the wind at Pallekelle.
This week's highlight was an unusual occurrence not seen in…
Trinity loses to Isipathana 15-27 (3T V 2G-2T-1P)
Keynotes and stats:
TCK enters the opponents 22" in the 21st minute of the game
TCK makes 37 tackles in the first 30 minutes of play. They miss 9 in the first 20.
TCK concede 1 yellow (should have been RED) and a RED both for foul play
Winger Kulathunge crosses over on the stroke of HT, 1st real TCK play with the ball in hand. 4 passes on the counter-attack, 9m left to right and 1 clean break for 5 points.
MOM: Skipper Bandaranayake for his overall game management
Video watch: Flanker D Ratwatte and his work rate out wide. Looking for an offload. Also, TCK and their ability to soak up initial pressure, they didn't panic even after conceding 2 tries. Stayed patient and got right back into the game. A mark of a well-coached outfit. AOK formline.
Royal defeats S Thomas' 17-10 (2T, 1G V 1G,1P)
Keynotes and stats:

-Royal hold the ball for 17 phases with 3 penalty advantages and score with openside flanker
-STC only enter the Royal @ 17:11 on the clock
-A total of 42 stoppages/ ref. whistles in 70 minutes of rugby
-Royal concede 2 yellow cards and at one point are down to 13 men
-Both sides lose more than 50% of their own throw-ins
-Royal does NOT score a bonus point win
-VIDEO WATCH player: Kalindu Nandila at 2nd five or center. His run and pass game.
Coming off a 62-6 drubbing of easy beats Maliyadeva and given that STC lost last year's encounter by a record thumping of 0-55, this year's scoreline is a massive improvement. To be frank, anything would be. This game was strewn with errors and a hefty penalty count against Royal. This was arguably their most indisciplined game for almost 3 seasons.
It was very un-Royal like in comparison to the performances we have seen of late. Given that the game was on (a later than usual) Monday and back up after the most "celebrated" sports event of their calendar, the Royal-Thomian cricket match, it is understandable why there was such an alarming drift and drop in performance.
It's best everyone put a black line right through and cross this outing. Regardless, Royal is 2 from 2. WW.
Points table head to head after week 12: 2 from 2
T C PEN DG PF PA Dif+/-
ROYAL 13 7 79 16 63
TRINITY 6 2 1 37 38 -1
Blackbookers: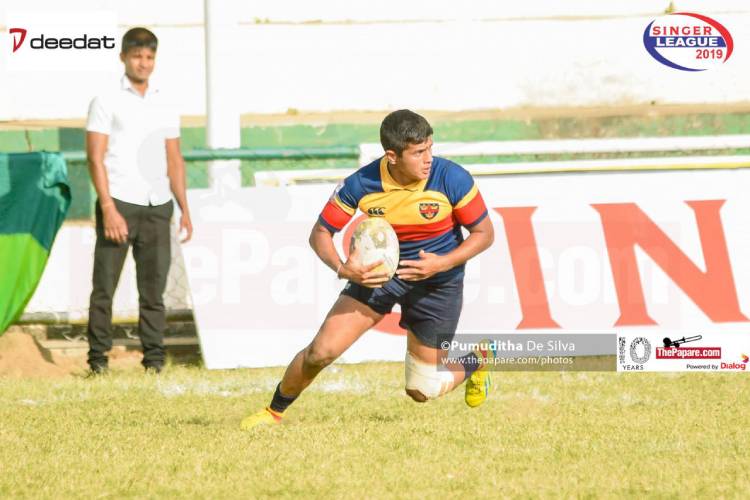 Reshan Banadaranayake's two runs in two games. They were both from midfield to 10m zones and within open spaces. He sets sail in motion and links up with his outside backs. A combined total of 71+ run meters for both and most importantly, resulting in 2 tries.
Week 1 was off a setplay and against Pathana, a decisive counter attack. Eye-catching movements and one you can bank on. Instigator then line breaker and critically, my black booker.