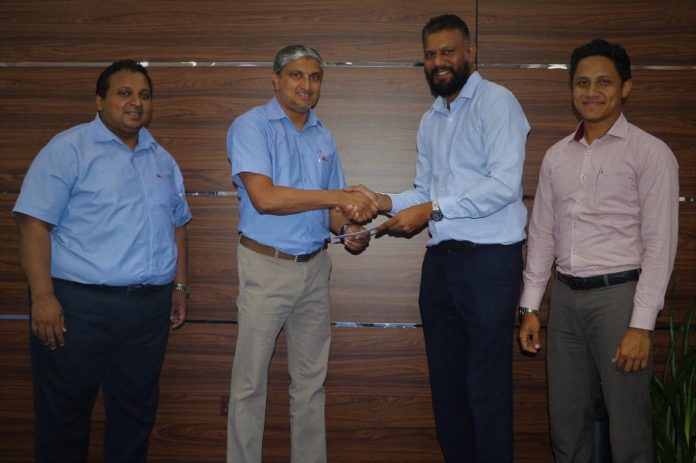 Colombo Synergy Rugby Academy (CSRA) has got on board one of Sri Lanka's leading glove manufacturers, ATG Group of Companies as the official Jersey sponsors for the year 2019. The media briefing announcing their collaboration was held at the ATG Group's headquarters in the Katunayaka Export Processing Zone, earlier last month.
The academy has managed to conduct various rugby promotional activities in the country in the recent past and also create wholesome sportsmen by teaching the spirit of Rugby while developing and enriching players' personalities so they stand out both on and off the field.
Sharing his thoughts, Managing Director of the ATG Group, Mr. Fazal Abdeen who believes youth engaging in sports is an essential practice, particularly rugby, since it will help develop a host of crucial life skills such as team spirit, leadership and the ability to think and act fast under pressure. As such, the ATG Group generously extends its support to sportsmen and women from all over the country.
Adding to that, Mr. Nazeem Ghaffoor, Founder/Chairman stated;
"It's a great strength for our academy that ATG has come forward to help us by sponsoring the jerseys for the entire year. It's a privilege to carry a global brand with us and hope this will help our kids to look better on and off the field."
CSRA has a few local and overseas tournaments lined up for the year and hopes to host a Rugby Gala in mid- 2019 to promote rugby in outstation schools.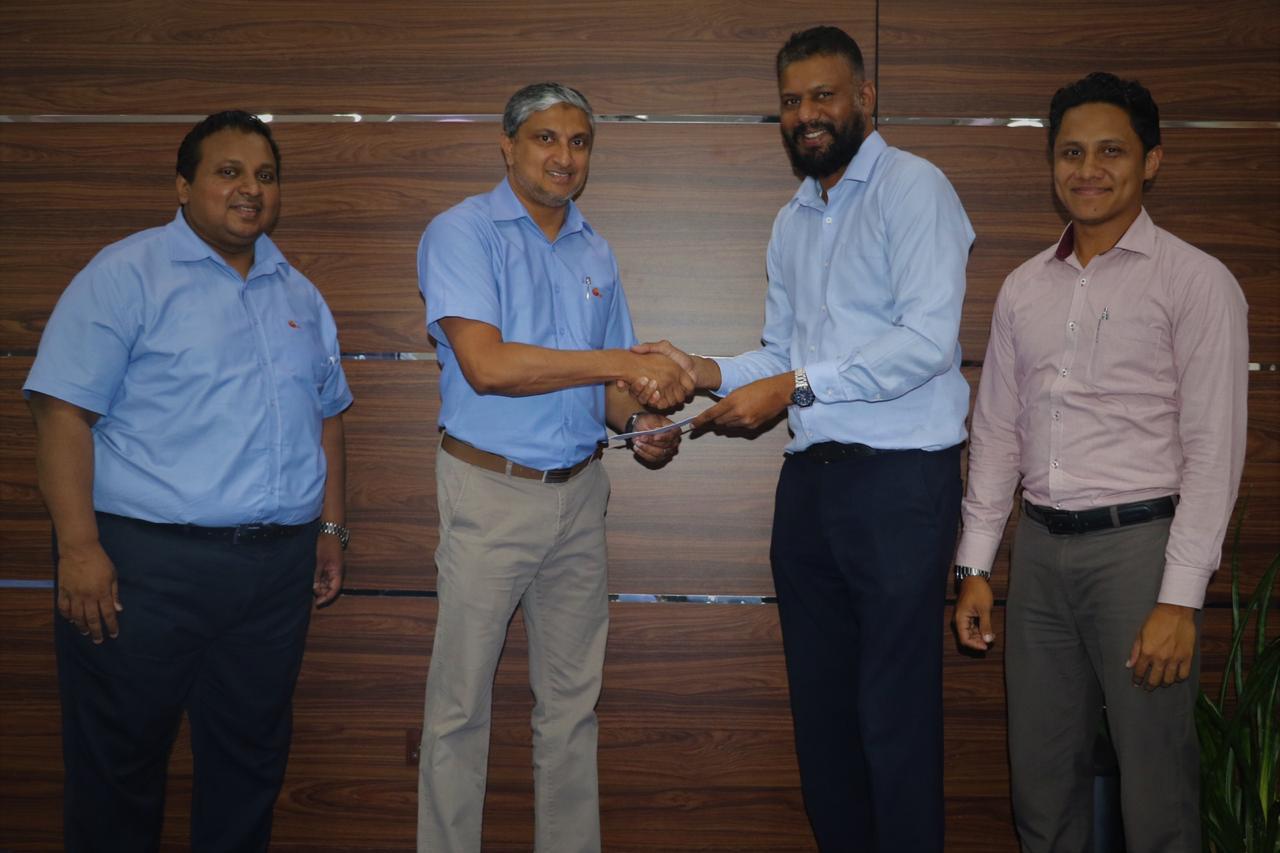 (L-R) ATG Group Director Finance Mr. Sudath Fernando and Mr. Fazal Abdeen Managing Director of ATG Group of Companies handing over the sponsorship cheque to Mr. Nazeem Ghaffoor, Founder/Chairman & Irfan Lye, Deputy Chairman.