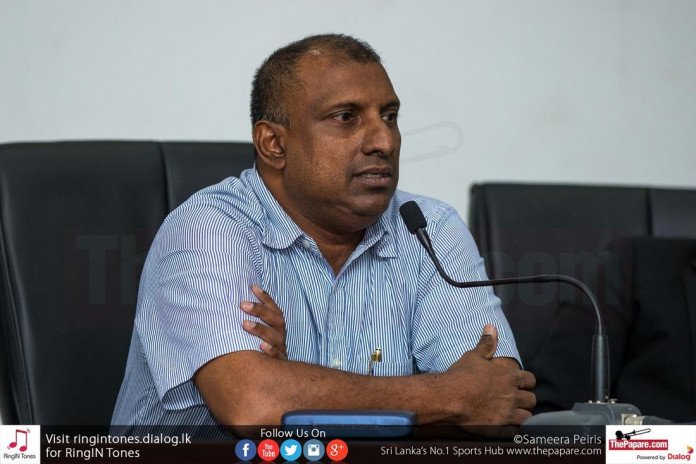 Sri Lanka Cricket (SLC) suffered a massive blow yesterday when former captain Aravinda de Silva stepped down from the Cricket Committee, the advisory body to SLC on cricket matters.
The 51-year-old de Silva had headed the Cricket Committee since 2016 and was responsible for putting up the coaching structure as SLC stepped into modernised coaching methods.
His visionary thinking had benefited the national team hugely and when Sri Lanka whitewashed Australia 3-0 in the Test series last year, captain Angelo Mathews singled out his contributions for the historic win.
De Silva was not available for comments yesterday, but sources told The Island that SLC had snubbed the former great in recent times when taking major policy decisions.
De Silva was functioning in an honourary capacity as the Head of Cricket Committee. It is learnt that some leading figures attached to SLC had continued to ignore the role of Cricket Committee and had failed to attend its meetings.
Since his retirement from the game in 2003, De Silva has been involved with SLC in several capacities, mainly as Chairman of Selectors and Chairman of Cricket Committee dedicating his valuable time despite his hectic schedule due to business interests.
He has also served in the ICC Cricket Committee.
Former great Kumar Sangakkara, who was captain when De Silva was Chairman of Selectors, from 2009 to 2011, has time and again praised the latter's contributions and his no-nonsense approach as a selector.